Podcast: Design Council CEO Sarah Weir shares her stage
If you're a woman (or know one) making a tangible difference in social enterprise, impact investment and mission-driven business, nominate for WISE100 2019 now!
When Design Council CEO Sarah Weir spoke at our recent WISE100 event, she invited three young women to join her on stage. We spoke to her afterwards to find out why.
Design Council's CEO Sarah Weir caught the attention of many with her entrance to the stage for her speech at the launch of this year's WISE100 list, featuring 100 of the UK's leading women in social enterprise.
Walking up to take the microphone in one of her signature stylish outfits, she was not alone, but accompanied by three other women, who sat next to her during the entirety of her speech.
Interpreting the evening's theme of 'sharing the stage' quite literally, Sarah explained that she had invited these women to join her because she believes that physically sharing spaces of power can positively affect those you share it with.
"Evidence shows that those who have the experience of sitting in front of an audience are 30% more likely to put themselves forward in the future," Weir said: "and to make an impact, we have to be present."
When I started out I had a CV without very much on it, but someone took a chance on me
In one of the venue's quieter rooms, Pioneers Post spoke to her after the event.
Sarah, who started her career as a broker at Lloyd's of London, has since worked in senior roles at the Arts Council, the Olympic Delivery Authority and the Roundhouse theatre, expanded on the theme of 'sharing the stage' by explaining how she now spends time mentoring younger women.
"When I started out I had a CV without very much on it, but someone took a chance on me," she said. So now, she looks out for people "who don't necessarily have very good CVs, but have a spark."
During the discussion, she also talked about how the cultural makeup of the staff at the Design Council has changed since she started, as well as her ideas for bringing issues of gender equality from grassroots to government.
Listen to the full discussion above!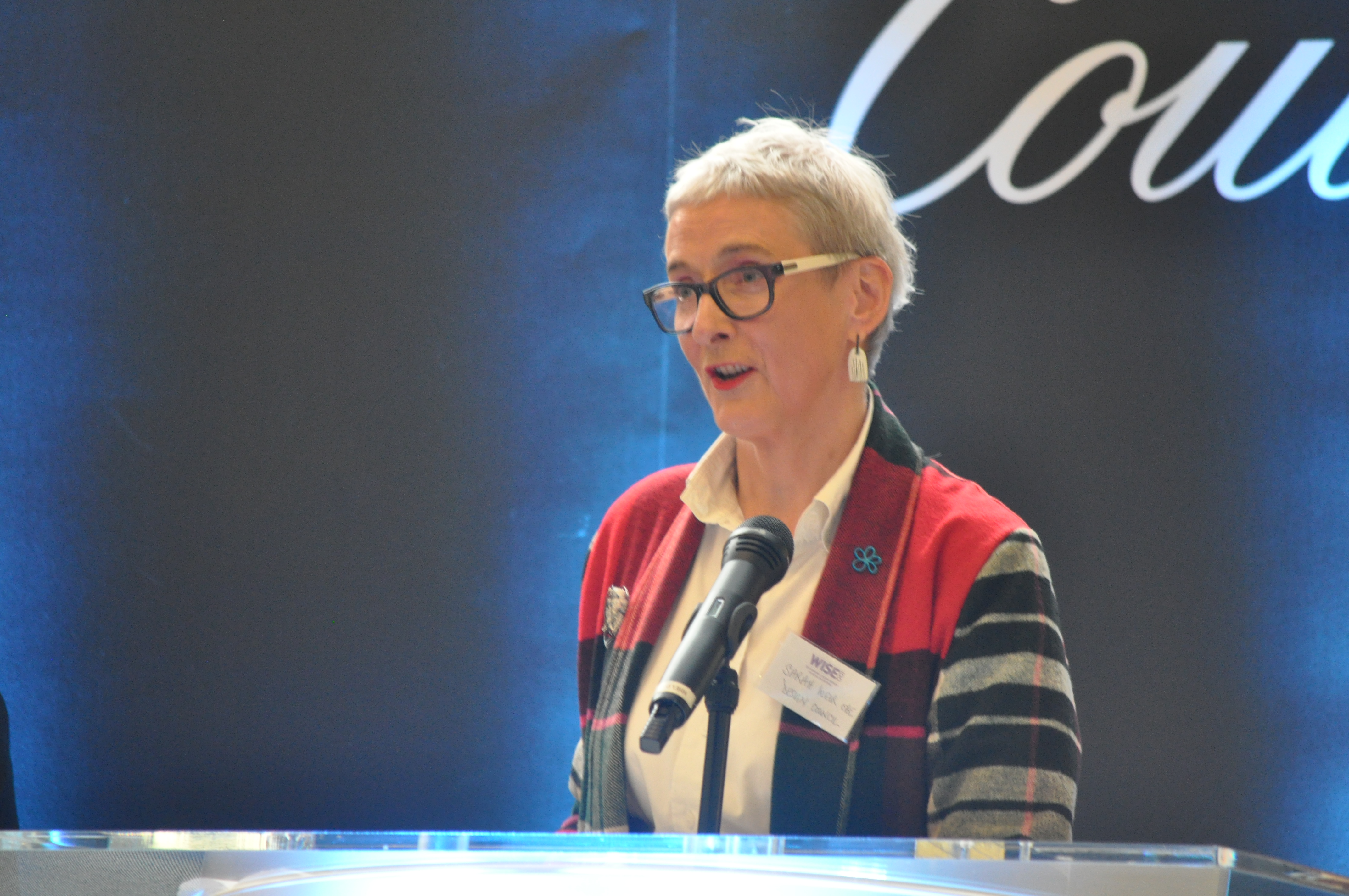 For more content on the inspiring women in UK social enterprise, head to the NatWest WISE100: Leading women in social enterprise collection.