Making music for social change
Meet the global changemakers who are playing to a different tune. At our Good Deals + Beyond Good Business event this year, four pioneers described how they are using music to break down barriers and change lives.
From chocolate bars to period products, Pioneers Post knows that social change can be created in many different ways. 
And at last month's Good Deals + Beyond Good Business conference in London, we heard from four people across the world who are using music as their tool for creating positive social impact. 
Speaking at a workshop hosted by the British Council, four speakers from Brazil, the UK, Pakistan and the US explained how music is enabling them to take on issues in their countries including homelessness, violence and social divide.
Becky Schutt, head of Developing Inclusive and Creative Economies at the British Council, said: "The 'instrumentalisation' of culture (pun intended), has been a debate swirling in the arts sector in the UK for some time. The panellists we welcomed at Good Deals + Beyond Good Business demonstrated that music, human expression, creativity, community cohesion and social change are so beautifully intertwined that there is no need to silo the function of music into its 'intrinsic' versus 'instrumental' purposes."
She added: "The topic that we do need to push further, however, is how these powerful cultural initiatives can be deeply supported and their wider economic and social return on investment recognised."
How opera supports homeless people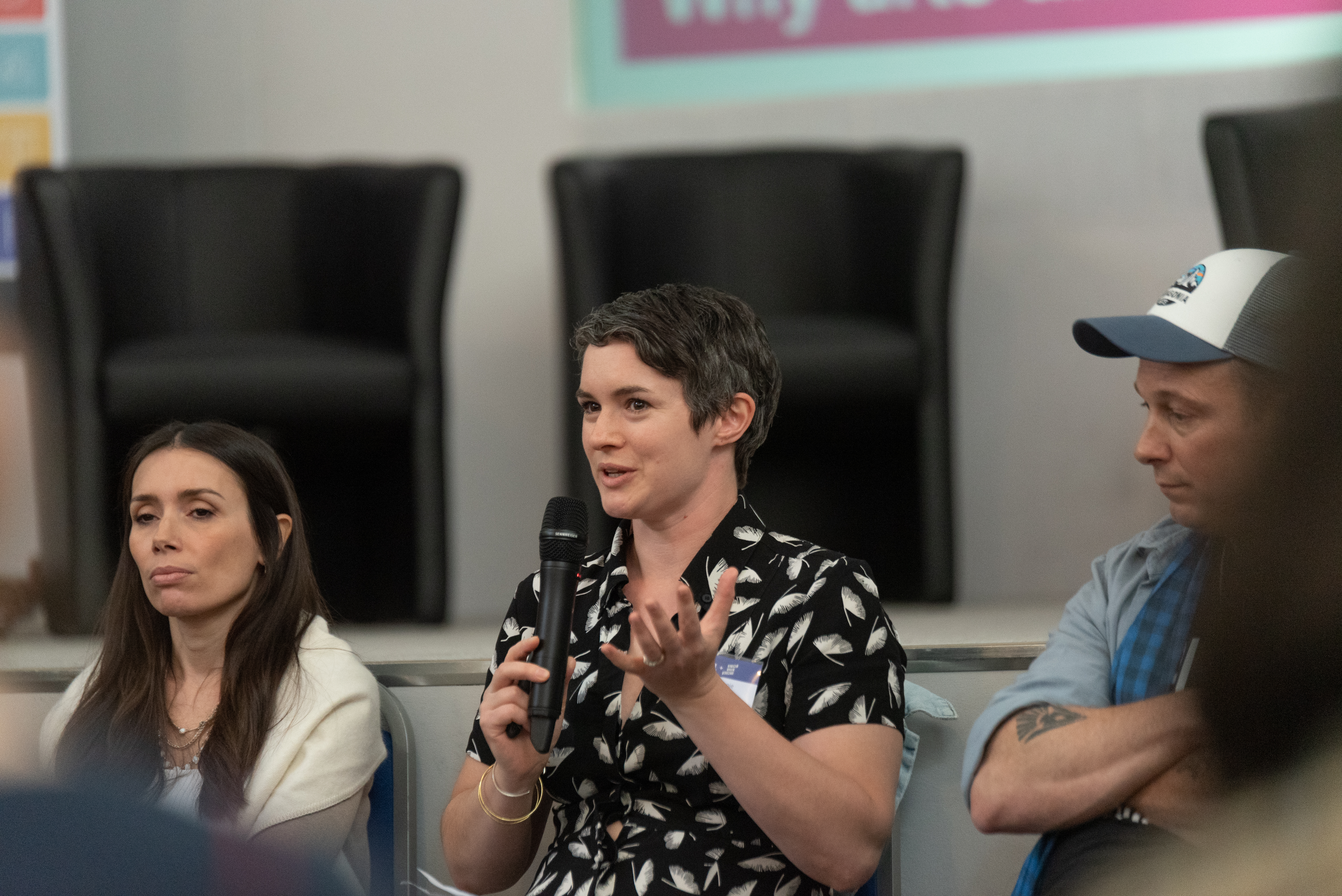 Bridget Rennie is co-executive director at Streetwise Opera, which runs opera programmes for people who have experienced homelessness across England.
The charity runs 400 workshops every year, and puts on two major performances – in 2016, for example, the performance was The Passion (brief film below) – a shorter version of Bach's St Matthew Passion. It is also starting to create new income streams through running leadership and performance programmes for businesses. 
Rennie believes that tackling homelessness is about more than just giving people a roof over their heads. "There is a jigsaw of homelessness support, and arts and creativity are a vital part of that," she said.
For the 600 or so performers they take on each year, the opera programmes are a chance to focus on something outside of their own situation for a while. Rennie said: "We don't make operas about homelessness, so people can leave their problems at the door."
There is a jigsaw of homelessness support, and arts and creativity are a vital part of that
Rennie also explained that because opera is often perceived as elitist, its participants often start by believing that it is not something they can be part of. So when they do, "it can transform their perceptions of what else they might be able to do with their lives."
Hip hop saved DJ Bola's life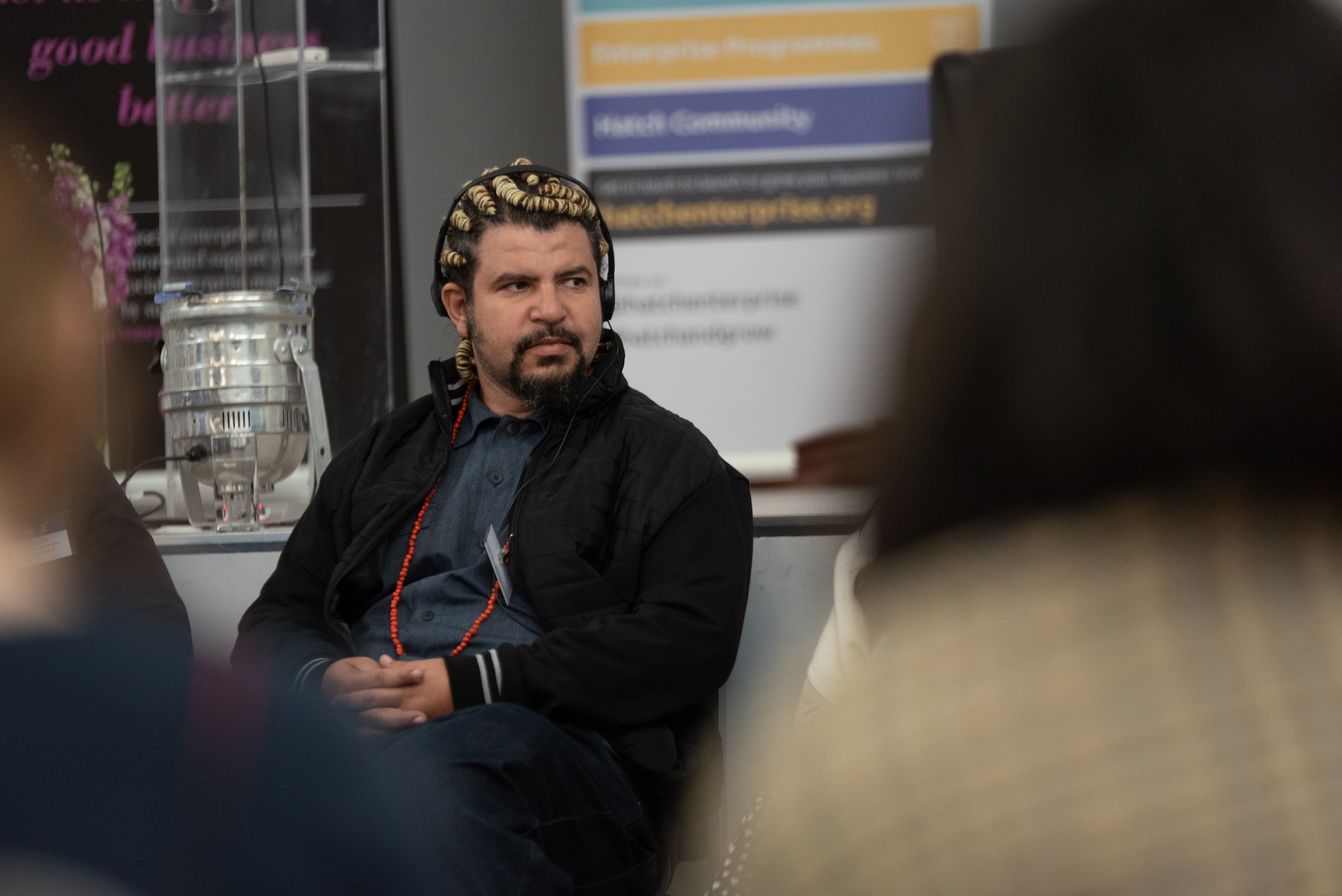 DJ Bola grew up in 1990s Jardim Angela – a favela in Brazil's Sao Paulo, which at that time was named the most dangerous district in the world by the United Nations. The one thing that kept him alive, he told the group, was his passion for hip hop music, which he dedicated his time to instead of becoming caught up in violence.
So when he set up A Banca, a business dedicated to the genre in 1999, he knew he would use it as a tool to support others who grew up in his situation, and break down social class divides throughout the city.
DJ Bola leading a hip hop workshop
DJ Bola described to workshop attendees how what started life as an events, music and merchandise company now offers a range of educational programmes. From dance classes to rap lessons, the company brings together young people from rich and poor neighbourhoods. "People in favelas usually go to rich neighbourhoods just to work, and rich people never go to the favelas. So through the hip hop programmes we are trying to build dialogue between them, in order to create empathy and understanding," he said.
DJ Bola has also started an accelerator programme for social enterprises in poor neighbourhoods. These enterprises, he believes, are a useful way of people solving the social problems that they face.
Through the hip hop programmes we are building a dialogue between children from rich and poor neighbourhoods.
Why we need to save the last sarinda player in Pakistan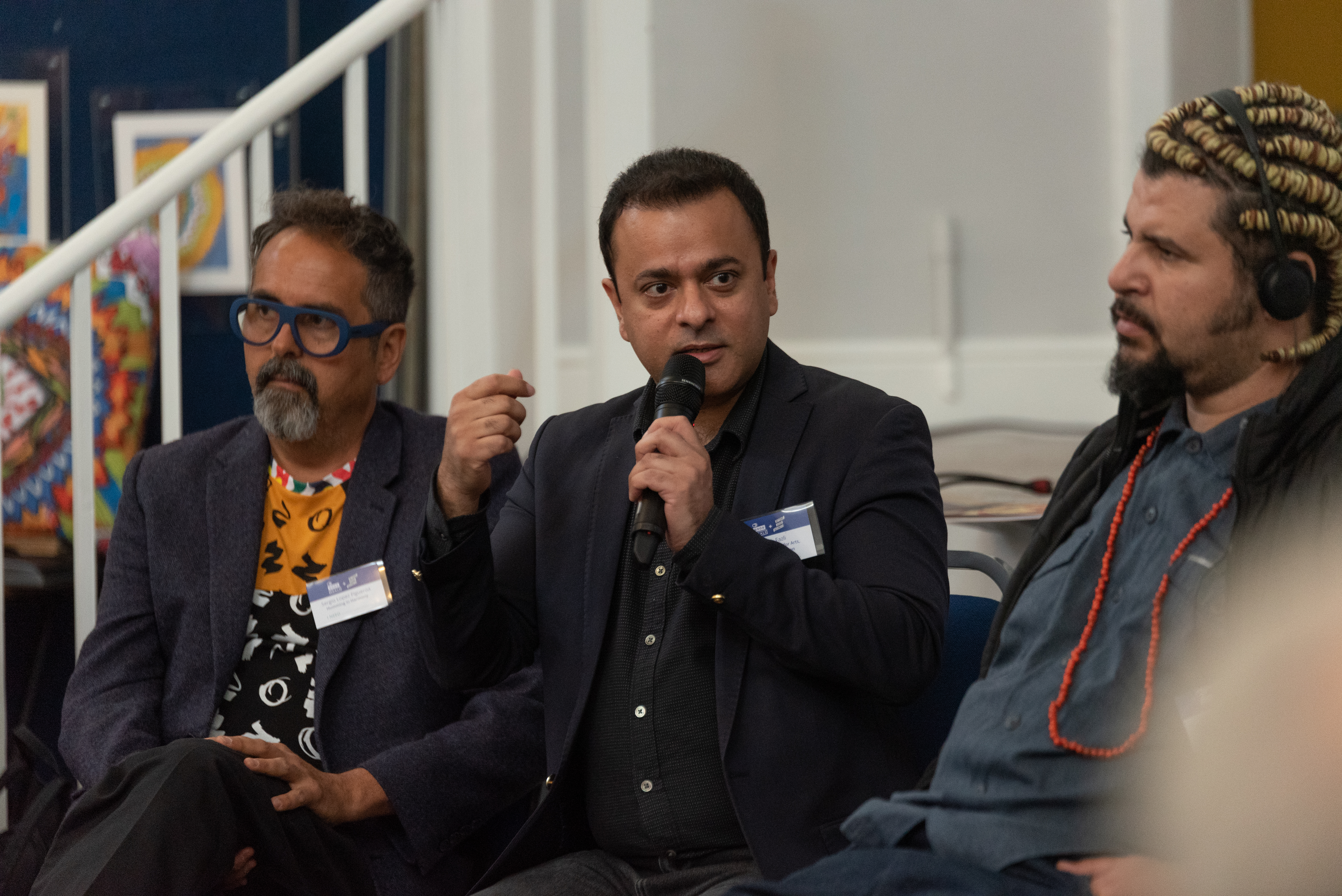 Zeejah Fazli was next to speak. His mission, he told attendees, is to preserve the rich folk musical heritage of Pakistan, as well as the dozens of indigenous instruments on which it is played.
One way he is tackling this issue is with FACE (the Foundation for Arts, Culture and Entertainment), of which he is CEO and president. One of the foundation's aims is to support musicians to connect with wider audiences and earn income from their music. For six years, the organisation has hosted a festival which brings together Western and traditional music together for two days at a time. "We're getting all musicians in one place, so people can relate to whatever music that is coming from Pakistan, and whatever from the West, and finding relationships [between them]," said Fazli.
Fazli then explained how he worked as an executive producer on a documentary called Indus Blues (trailer below), which hopes to spread awareness of the issue throughout the world. Depicting a "nation losing its culture", it tells the story of the economic challenges faced by the nation's folk musicians – including the last sarinda player in Pakistan.
Stand by me – and you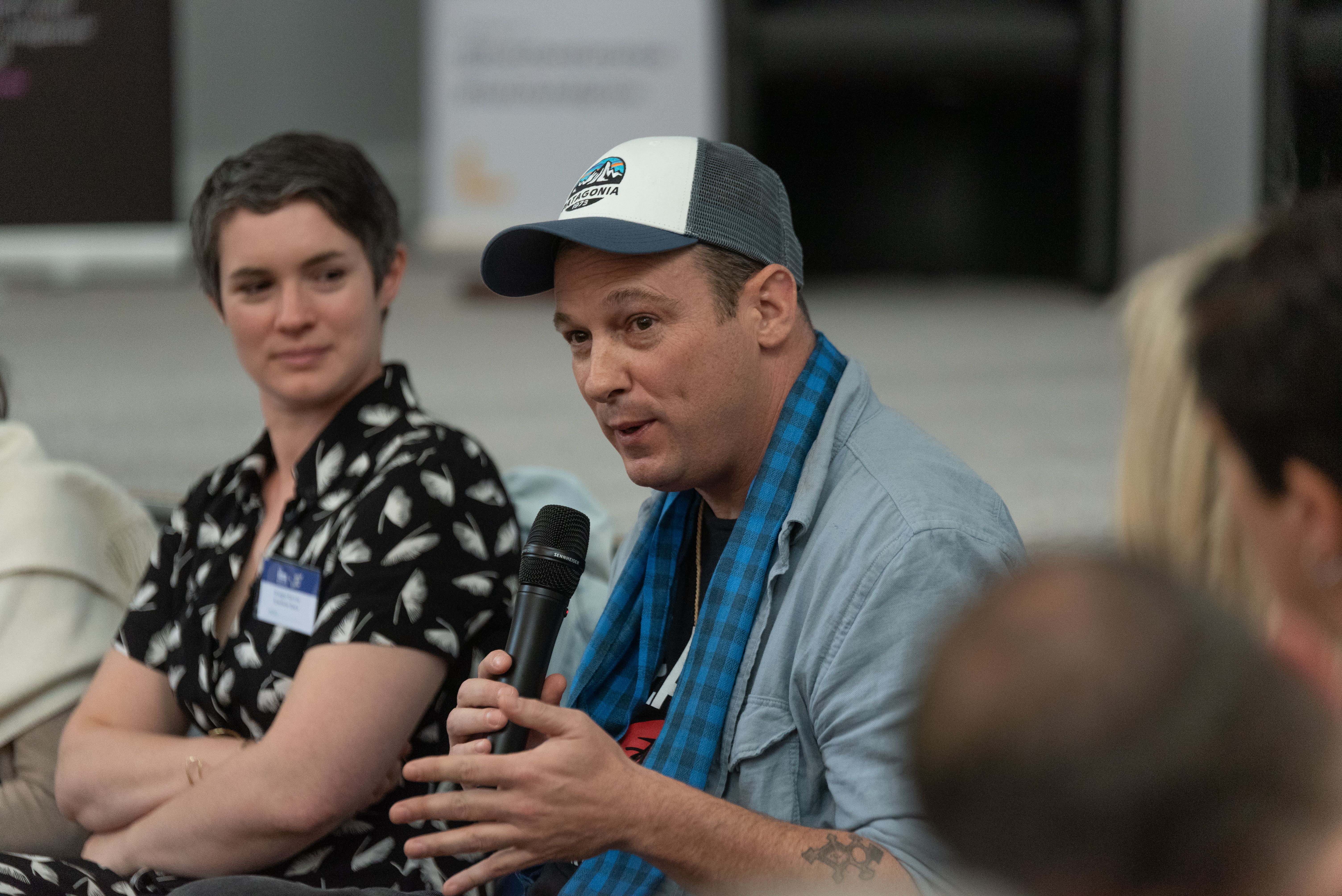 As a recording engineer in New York, Mark Johnson spent his time in a studio working with everyone from Notorious BIG to Paul Simon. And after experiencing this incredible music up close, he decided he wanted to use its power as a way to break through political dialogue of division and unite people from across the globe, he explained.
So he went around the world recording talented musicians from all walks of life – from Zulu choirs to US street guitarists – and brought them all together in one version of "Stand By Me" (originally by Ben E King), which now has had over 131m views on YouTube (watch below). 
Following that, he set up the Playing for Change Foundation, which aims to create "positive change through music education". It currently has 15 music programmes around the world, offering free musical education from qualified local teachers to children of limited means. 
"When music plays there's no marginalised anything," Mark told attendees. "The marginality disappears when the music plays."
Header photo: Streetwise Opera performs The Passion. Photographer: Alan Kerr.