Ignoring the 'missing middle' is a missed opportunity
How do we resolve the frustrations of social ventures seeking access to growth capital? David Bartram from UnLtd – whose Impact Fund recently hit a milestone of investing £1m in established enterprises ­– calls for more new products and a major rethink for philanthropy's role
Across the UK, we're seeing more and more entrepreneurs that want to create social change as well as turn a profit. Big businesses are increasingly waking up to this and are seeking ways that they can do the same. This presents an opportunity to sustainably deliver social change and re-write the role that business can play in society.
However, delivering social returns when developing a sustainable and scalable business model is difficult in a competitive commercial market. This can be due to a range of factors, but all too often, a key one is raising finance. We still don't have a funding or investment infrastructure to meet the needs of socially-minded ventures. Many investors still place the same burden of expectation on them as they would on ventures with purely commercial aspirations.
UnLtd has been funding and supporting social entrepreneurs for over 16 years, backing individuals with coaching, support and seed funding to get their ideas off the ground. More established social entrepreneurs have told us that they need better access to capital to support their ambitions to grow and scale. To address this social investment gap – the 'missing middle' – we have started to support more established ventures to drive social change through Thrive, our accelerator programme, and an Impact Fund, through which we've just reached a milestone of committing £1m since launch 18 months ago.
We have a predominantly social debt market, without the appetite, innovation or capacity for risk to develop a wider range of products
These initiatives enable us to support ventures such as Cracked It, which repairs smartphones for employees of corporate clients, creating job opportunities for young ex-offenders and those at risk of offending; and Exceptional Individuals, a recruitment agency that's successfully helping dyslexic and neuro-divergent people into work. Both secured funding (debt and equity) from UnLtd that aims to further develop and grow their operations, and ultimately their impact. Harry Specters (pictured above), a social enterprise chocolate manufacturer, has also received funding and support from our Impact Fund.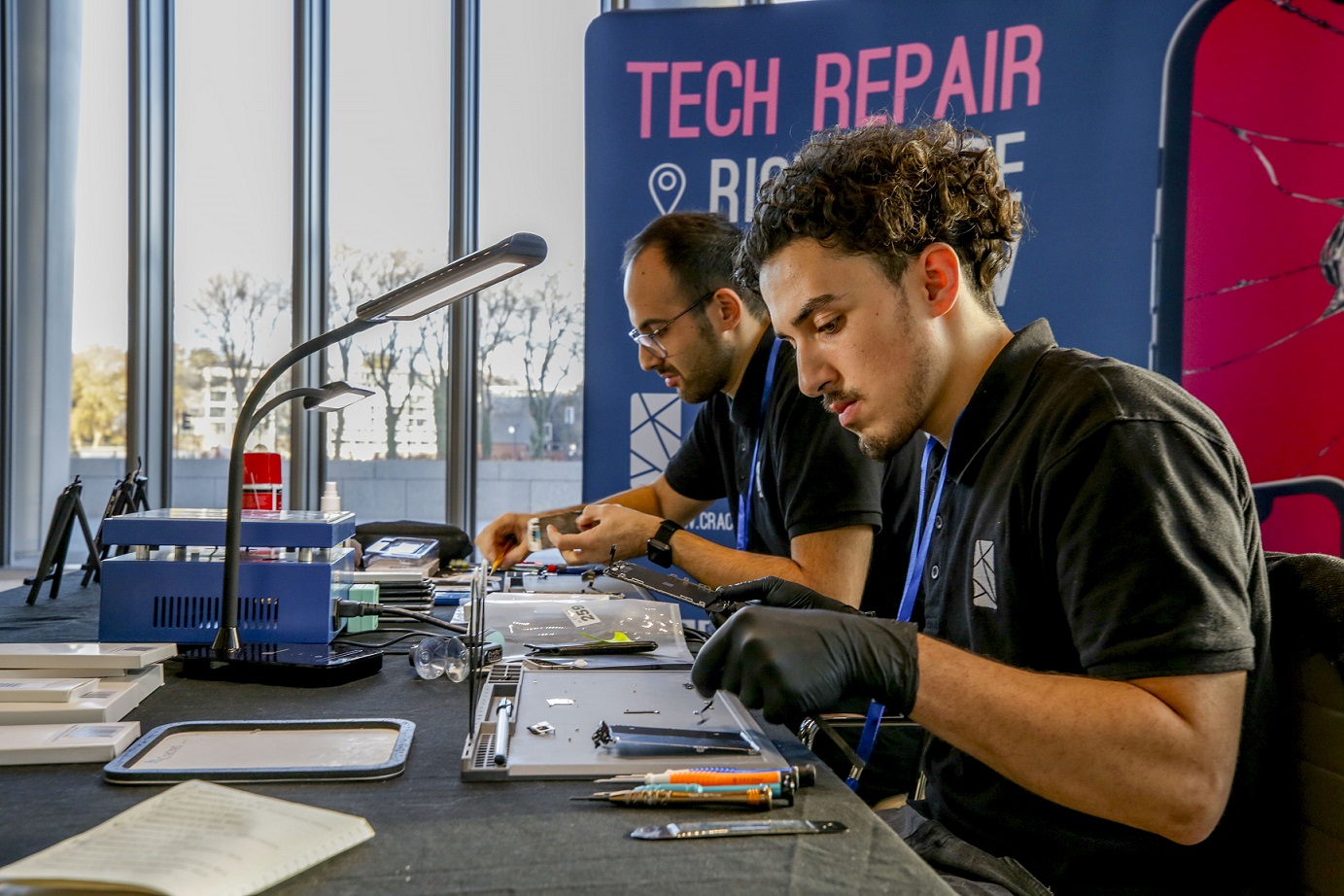 Above: Cracked It, the award-winning smartphone repair service won a place on UnLtd's Thrive accelerator in 2018
The social investment landscape has developed significantly over the last few years, but it is still far from where it needs to be if we are going to have a fully inclusive and functional market able to drive impact. What we have is a predominantly social debt market, without the appetite, innovation or capacity for risk to develop a wider range of products, such as forms of equity investment, to meet the full demands of the sector.
Gaps – and next steps
There have been a number of policy changes (e.g. the development of Social Investment Tax Relief) as well as some product innovations, such as the increasing use of subsidy and grant alongside debt to better meet the needs of investees. There is also a growing focus among social investors on addressing the gaps in the early stage social venture market.
These are all vital developments, but we know that gaps still exist.
We need to create new products designed around the needs of the market, not the needs of the funding ecosystem. We need to see more innovation within social investment, and the creation of more equity, or equity-like products, to fund social ventures' growth.
As Chris West has argued, we need to see far more social investment being utilised for impact, rather than simply with impact.
At the heart of this is a growing need (and opportunity) to better use philanthropy, which has a crucial role. We need to re-think how philanthropy can drive innovation in our sector, both from a financial and venture perspective. It should be less about outputs, more about how it can be used flexibly and innovatively to create transformative change.
We need to create new products designed around the needs of the market, not of the funding ecosystem
This will require a shift in mindset (towards innovation), and in communication (away from negativity and compliance). It will also require a shift in guidance from bodies like the Charity Commission, whose existing regulations prevent new forms of investment, discouraging innovation.
But none of this will be possible unless we can better evidence the impact and opportunity of investing in social ventures. And perhaps even more importantly, the missed opportunity of not getting this right.
UnLtd is working with several investors and intermediaries looking at how best we can do this, across the UK. Specifically, how we can better share data, evidence the demand for new forms of capital, and quantify the current and potential impact of a properly functioning social investment market.
To find out more about UnLtd's support for social entrepreneurs, or to get in touch, visit www.unltd.org.uk. The Impact Fund is available thanks to funding from Access, with support from the National Lottery Community Fund and Big Society Capital.
Thanks for reading our stories. As an entrepreneur yourself, you'll know that producing quality work doesn't come free. We rely on our subscribers to sustain our journalism – so if you think it's worth having an independent, specialist media platform that covers social enterprise stories, please consider subscribing. You'll also be buying social: Pioneers Post is a social enterprise itself, reinvesting all our profits into helping you do good business, better.