Short 'n' Sweet: 19 September 2019
Sweet treats selected from your social enterprise and impact investing news releases. Read on for more on how our readers are involved in the #ClimateStrike, a £100k CEO opportunity and Red Bull's support for some bright young entrepreneurs.
UK: A lot of bottle – Belu Water boss Karen Lynch announces decision to step down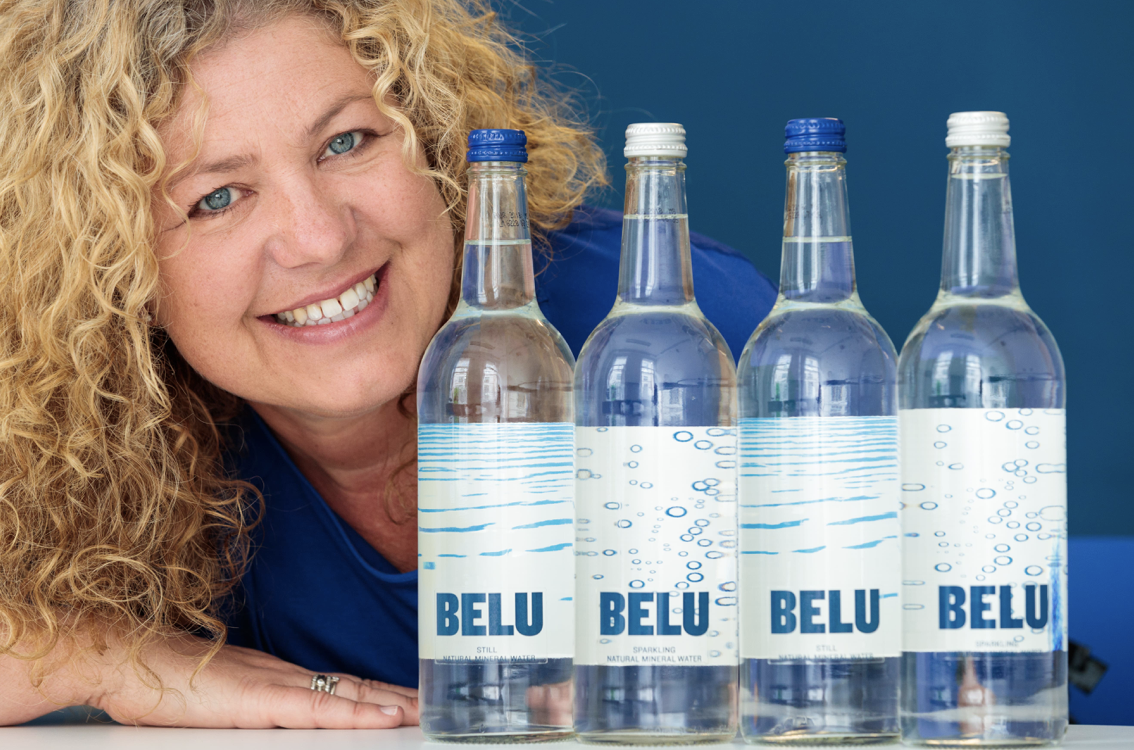 Belu Water's Karen Lynch this week announced her resignation after nearly ten years at the helm of the award-winning social enterprise. To date, the bottled water social enterprise has given £4m to its partner charity, WaterAid, and "transformed over 270,000 lives though access to clean water". In a blog she said: "This has been the craziest and the best job I could ever have hoped to accidentally find myself in." She added that it was the right time for her to take a break to prioritise her family and herself. Recruitment is under way now for Karen's replacement with a salary quoted of "up to £100k" – see the job ad here. She plans to carry on as a board member of Social Enterprise UK, where she has recently taken on the role of vice chair for brand, membership and marketing. "Our movement must lead the way to define what the future of business must look like," she said. "I am thrilled that I will be able to invest more energy in helping us achieve that."
Global: Businesses with a conscience back Climate Strike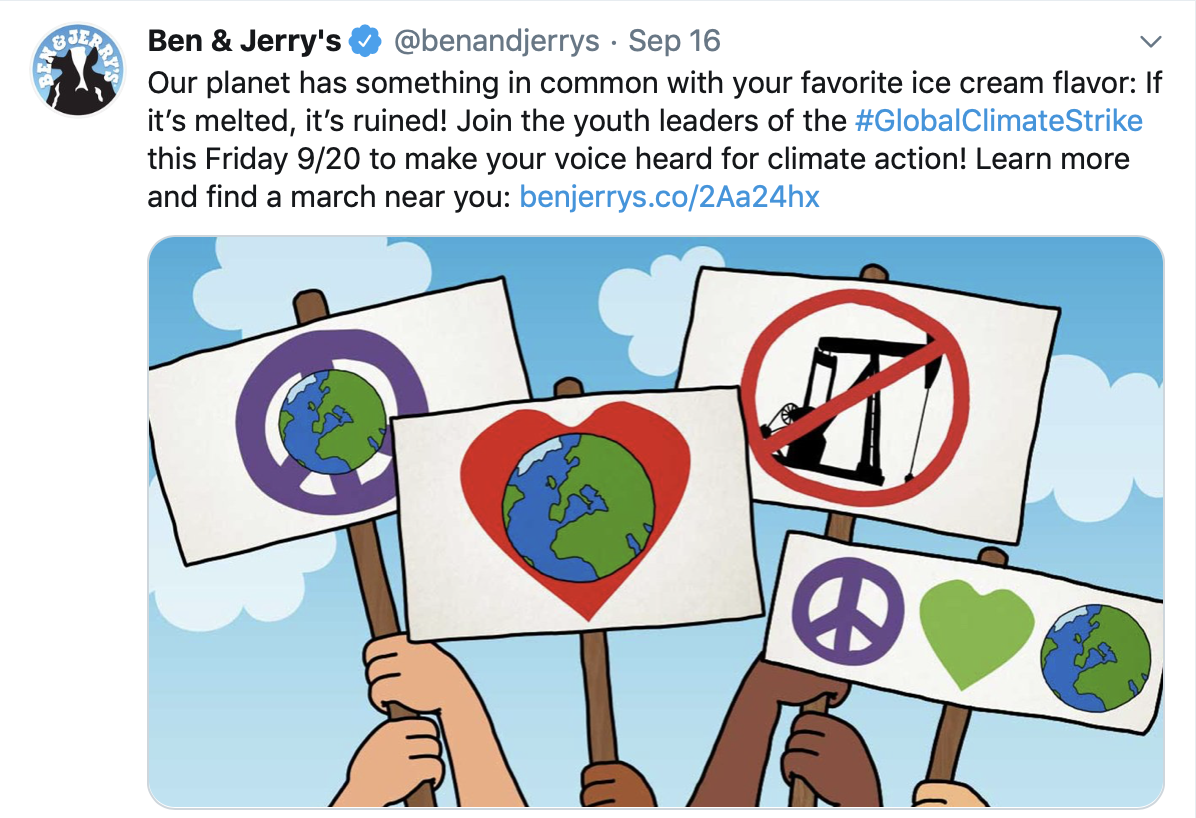 Co-operatives UK, impact investor ClearlySo and Ben & Jerry's are just some of the Pioneers Post network who are backing Friday's Global Climate Strike. Inspired by teen activist Greta Thunberg, demonstrations will be held in cities around the world to call attention to global warming. Co-operatives UK's Ed Mayo has written a blog encouraging its members to take part. ClearlySo CEO Rod Schwartz said: "We wholeheartedly back the goals and objectives of the Climate Strike and have supported all our staff who choose to participate." Ben & Jerry's tweeted: "We'll be #OutOfOffice during the strike" to stand with the young people demanding an end to the age of fossil fuels.
Follow the action through #ClimateStrike.
Got news of your own to share? Let us know each week by Wednesday, at midday GMT, and we'll do our best to include it in this weekly column.
US: BlackRock and Vanguard shielding energy industry, claim campaigners
In the same week as young people take to the streets to demand global action on climate change, US campaigning group Majority Action accused the world's largest asset managers of failing to live up to their pledge to use their voting power to create action. BlackRock and Vanguard have voted against key climate resolutions at energy companies such as ExxonMobil. The investors are "using their considerable shareholder power to shield industries driving the climate crisis from accountability," said Majority Action's executive director Eli Kasargod-Staub.
Scotland: Homes for Good goes UK-wide 
Scottish property manager Homes for Good will expand across the UK, thanks to a £2.4m National Lottery grant. The social enterprise, which houses and supports vulnerable people, will roll out its model in partnership with other organisations. Founding director, Susan Aktemel, was this summer awarded the inaugural Cambridge Social Innovation Prize. 
UK: Red Bull Academy gives wings to young social entrepreneurs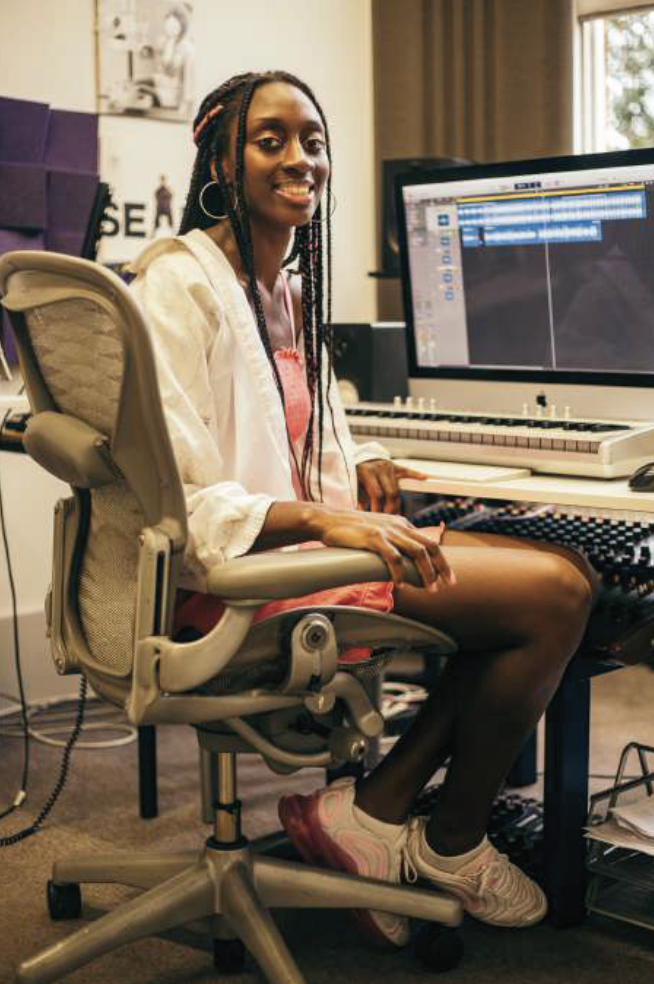 Bradford will host the UK's first Red Bull Amaphiko Academy for social entrepreneurs at the end of September. The eight-day programme will welcome 15 up and coming social entrepreneurs, including Mary Otumanhana (left), who runs a free recording studio programme for young people in Tottenham, London, through The RecordShop, and Kayleigh Russant, who has created a community of girl skateboarders in Wales, the Prom Queen Social Club. Broadcasters Reggie Yates and June Sarpong will join the programme and each entrepreneur will be partnered with a mentor.