Impact: the musical – from Hunger Games to purposeful capital
Family collaboration challenges viewers to expand their understanding of money and "fuel a broader, deeper impact investing movement that shifts finance from harming to healing".
Impact investing can now claim its place among the list of unlikely subjects for musical theatre with the release of a new music video, #What If?
The Purpose of Capital: Elements of Impact, Financial Flows and Natural Being, the book written by impact investing guru Jed Emerson, has been turned into a 4-minute musical starring Emerson's niece, the actress and musician Jackie Emerson – who portrayed Foxface in Hollywood blockbuster The Hunger Games.
The video debuted in October at the John Adams Institute in Amsterdam and last week also had a screening at the GSG Summit in Buenos Aires.
The lyrics echo the book's core message, asking: "What if we reframed how we see our capital health / What if value of money isn't money itself?"
The Purpose of Capital is Emerson's eighth book on the topic of impact investing and his most ambitious work to date. Emerson hopes the video will prompt conversation on social media, and is inviting viewers to use the hashtag #WhatIf? to share their vision of the purpose of capital.
Stylised with grainy VHS-type effects and the big hair and pastel tones of 1980s after-school specials, the video invites viewers to explore the serious topics of Emerson's book with a spring in their step and a smile on their face.
"One of the best things about being a part of our impact investing community is to see the passion and enthusiasm brought to these ideas and practices by the generations coming up behind us who will be the ones to carry all of this forward," said Jed.
"When my wife, (video journalist) Mia Haugen and I initially thought about what kind of video we would produce to promote the ideas in the book, we had a very typical vision of me reading excerpts of the book against footage of nature, commerce and capital—but decided that was just too boring and we needed a fresh, exciting perspective.
"The goal is to get people thinking about how money can truly be used as fuel for change, and to call out a culture that values capital for capital's sake"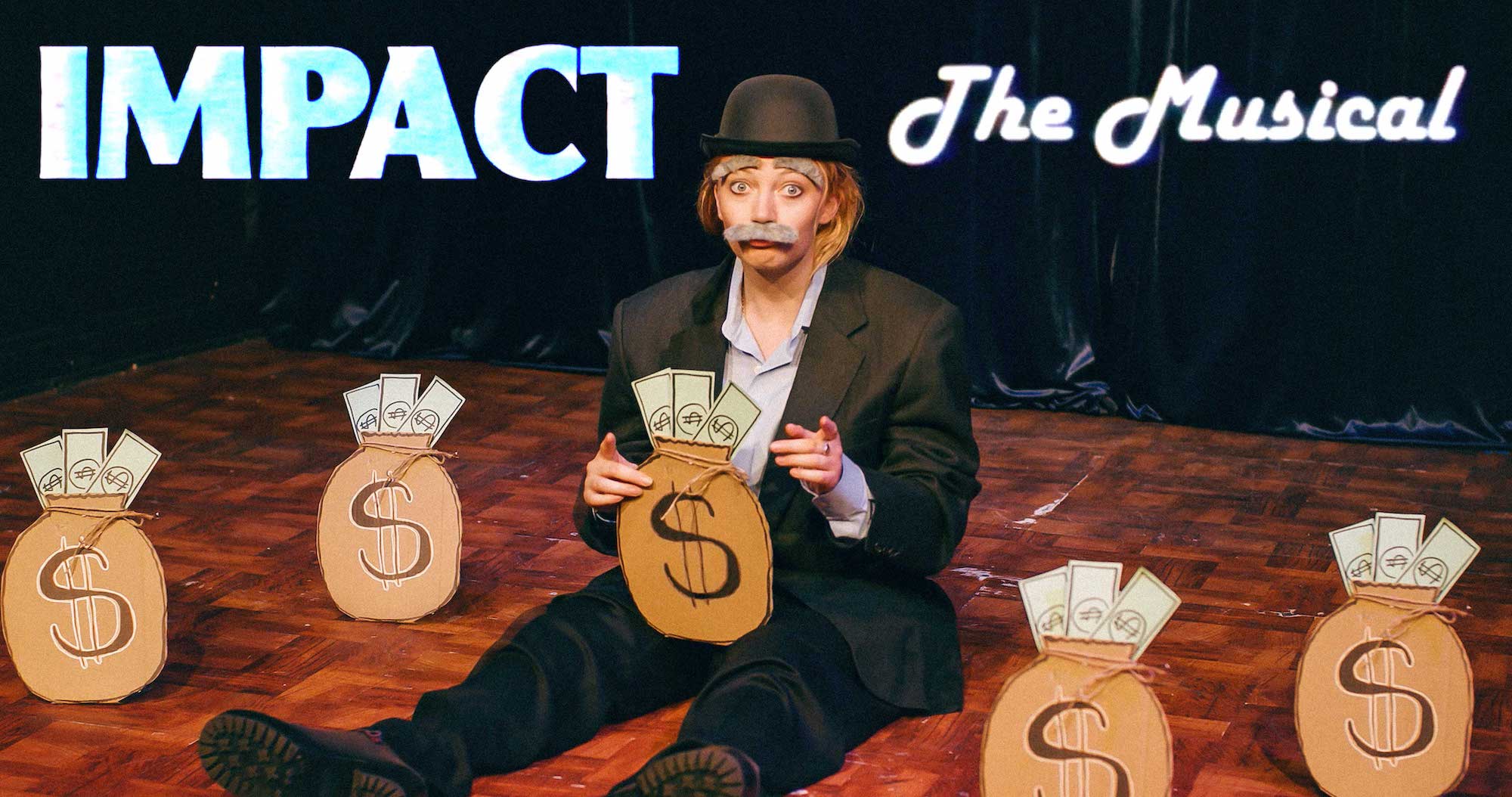 "Jackie, having read and loved the book, was a natural collaborator for us – and we couldn't be more impressed with how she electrified and set to music what are really a very complex set of ideas ranging from dualism to the purpose of capital being so much more than simply the generation of financial return!"
"The concept for the video is School House Rock meets School of Rock," added Jackie. "I thought a format and vibe similar to that would be a fun, funny and accessible way to translate the ideas within The Purpose of Capital. The goal is to get people thinking about how money can truly be used as fuel for change, and to call out a culture that values capital for capital's sake—rather than valuing capital for the sake of the good it can do."
"Pulling this video and song together was such a process of joy and excitement, because I so believe in the message Jed thoughtfully and meticulously laid out. It is through raising our voices that we can truly begin to bring light to the way our system has functioned for so long, and it is through collective action and thinking outside the box that we can truly begin to shift that system and affect real change. I am grateful and humbled that Jed and Mia would trust me with this. I hope you all enjoy."

The Purpose of Capital
In his book, Emerson asks readers to reflect on the personal and historic factors that have shaped our 21st century perception of financial capitalism, challenging us to seek a deeper understanding of the purpose of capital – and envision a future that integrates components of economic/financial value creation with social/environmental value.
Emerson writes that the challenge of defining the true purpose of capital has been with us since the start of modern financial capitalism in 1604, but the roots of our exploration of meaning and purpose go back to the origins of humanity and in many ways are at the centre of our shared, global history. 
Read more about Emerson's latest book The Purpose of Capital in our interview feature here.