A bold new national voice for social enterprise in Australia
A brand new national social enterprise body for Australia, ASENA, launched in May, representing the 20,000 social enterprises across the country. The alliance's advocacy lead, also CEO at Social Enterprise Network Victoria, sets out the big vision – and some very concrete next steps.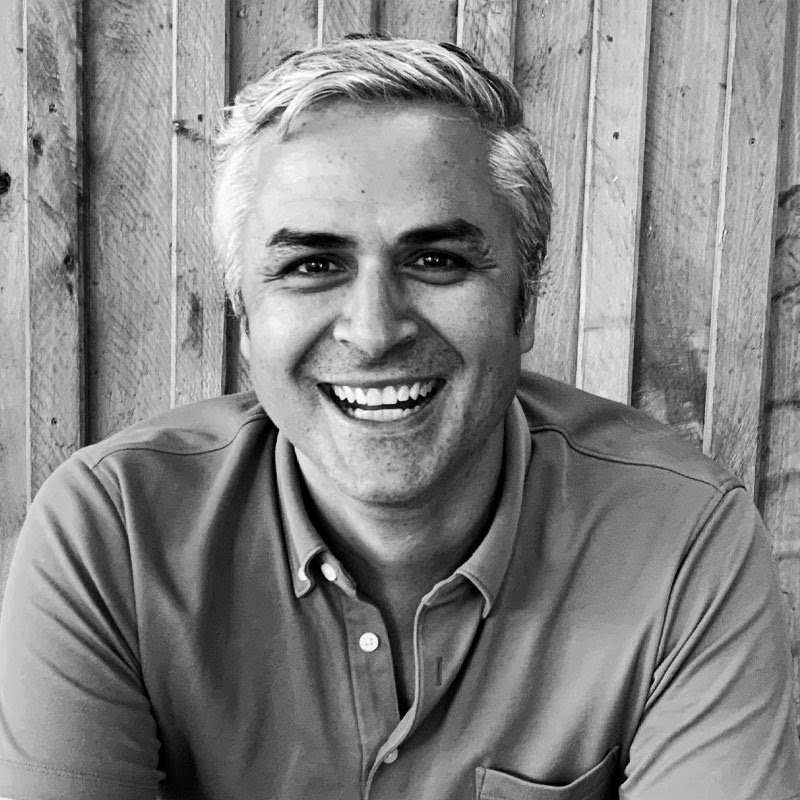 It is difficult to imagine the tough times ahead. With the Treasurer's prediction that Australia's GDP will fall more than 10% in the April-June quarter, representing the biggest fall on record, the pandemic is set to spark the largest economic shock since the Great Depression – not just a once in a lifetime shock, but once in three generations.
When the dust settles
Official data will be revealed in time but we know the story already. We know it in the welfare queues. We know from friends and family who have gone from full-time casual employment to zero. We know that once the broad-based 'Job Keeper' [a salary substitute] is withdrawn, the dust from the economic meteor will settle and the carnage will be revealed.
Counter to the anecdotal supermarket shelf-battles and sensationalism, there is good cause for optimism. We became more conscious of vulnerable neighbours, of the community that orbits local small business and the true value of relatively low-paid workers (teachers, childcare, warehouse and shelf-stackers) as essential to our basic collective functions.
Australian communities responded to Covid-19 with trust, generosity and optimism for local solutions
Australian communities responded with trust, generosity and optimism for local solutions.
For our country to design a new economy that is resilient, inclusive and enables these values to survive the economic meteor caused by the pandemic, Australia needs to spotlight the social enterprises that already role-model these principles.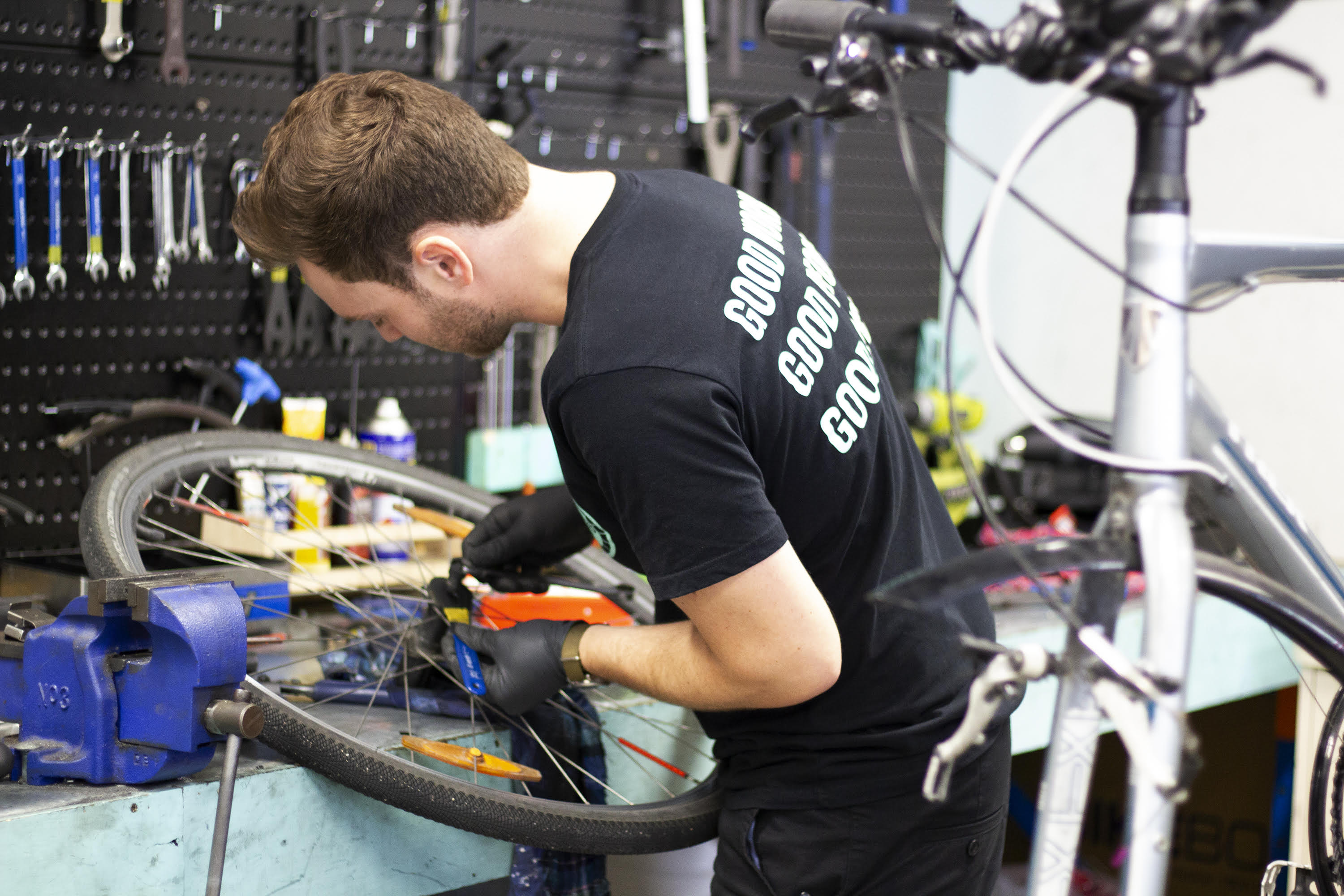 Above: Good Cycles, a Melbourne bike shop that creates long-term jobs for young people 'who've hit a major bump in the road' (credit: Good Cycles)
The missing ingredient
Prior to the pandemic, there were 20,000 social enterprises in Australia that exist to tackle complex social and environmental challenges and trade in goods and services to achieve that purpose.
Victoria is the only state that has independently surveyed its social enterprise community and found it contributes $5.2bn to Victoria's economy. Unlike other industries of the same scale – like the aviation sector – Victoria's Map for Impact showed social enterprise as a burgeoning inclusive economy in Victoria, with women leading 50% of social enterprises and employing high numbers of people marginalised by the mainstream economy.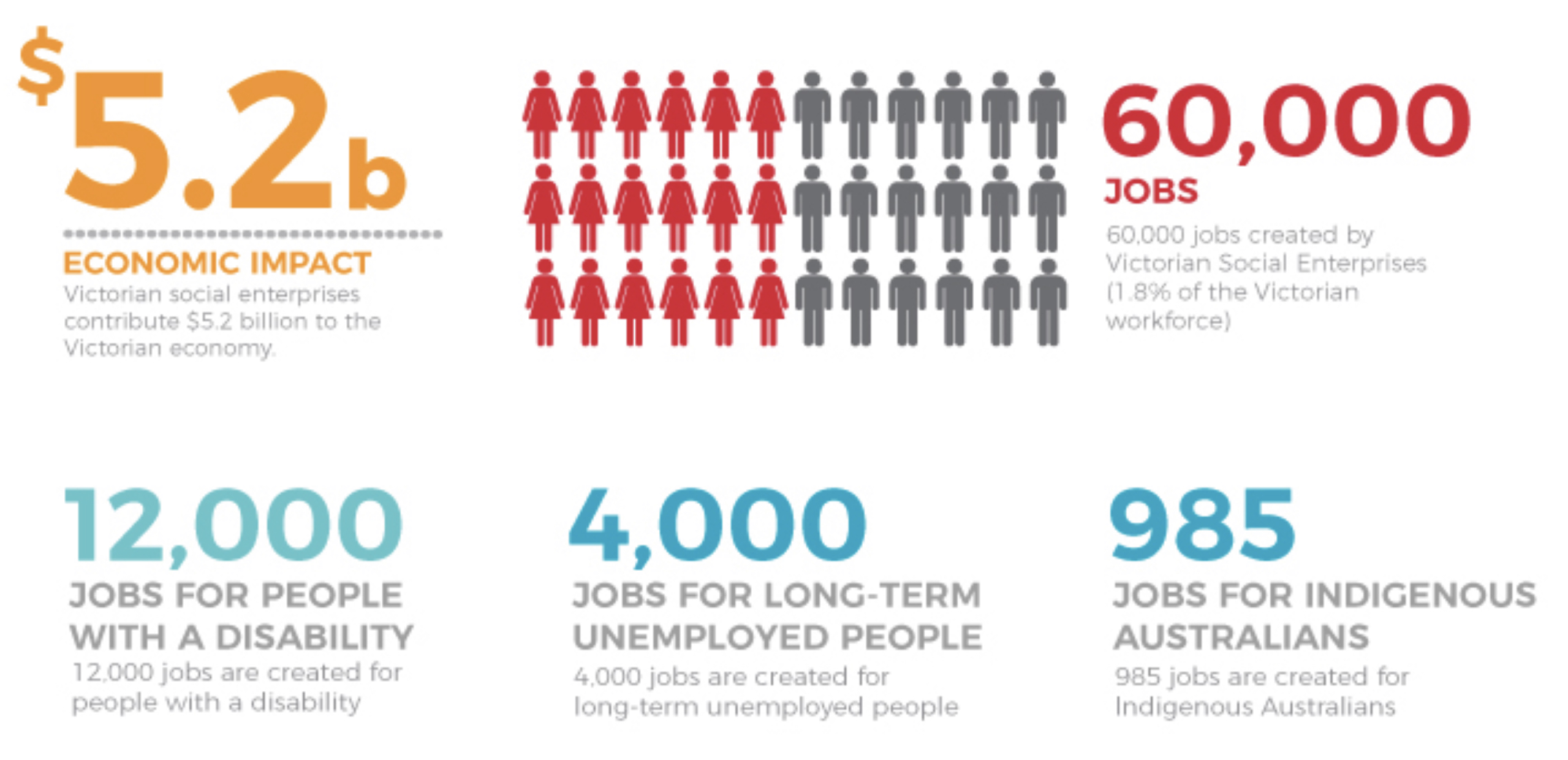 Above: Key findings from Victoria's Map for Impact (source: CSI Swinburne)
The State of Victoria has been fortunate to have strong leadership, including its government's 2017 Social Enterprise Strategy and 2018 Social Procurement Framework. However Victoria's journey shows that there is a single barrier to accelerating the positive impact generated by social enterprise – bold and unifying national leadership.
Victoria's journey shows that there is a single barrier to accelerating the impact of social enterprise – bold and unifying national leadership
Due to the absence of a national strategy to create thriving social enterprise communities throughout Australia, Victoria's community has struggled to gain momentum. Federal silence and policy gaps create a playing field that's as hole-filled as Swiss cheese, causing trips and stumbles and inefficiencies borne by practitioners.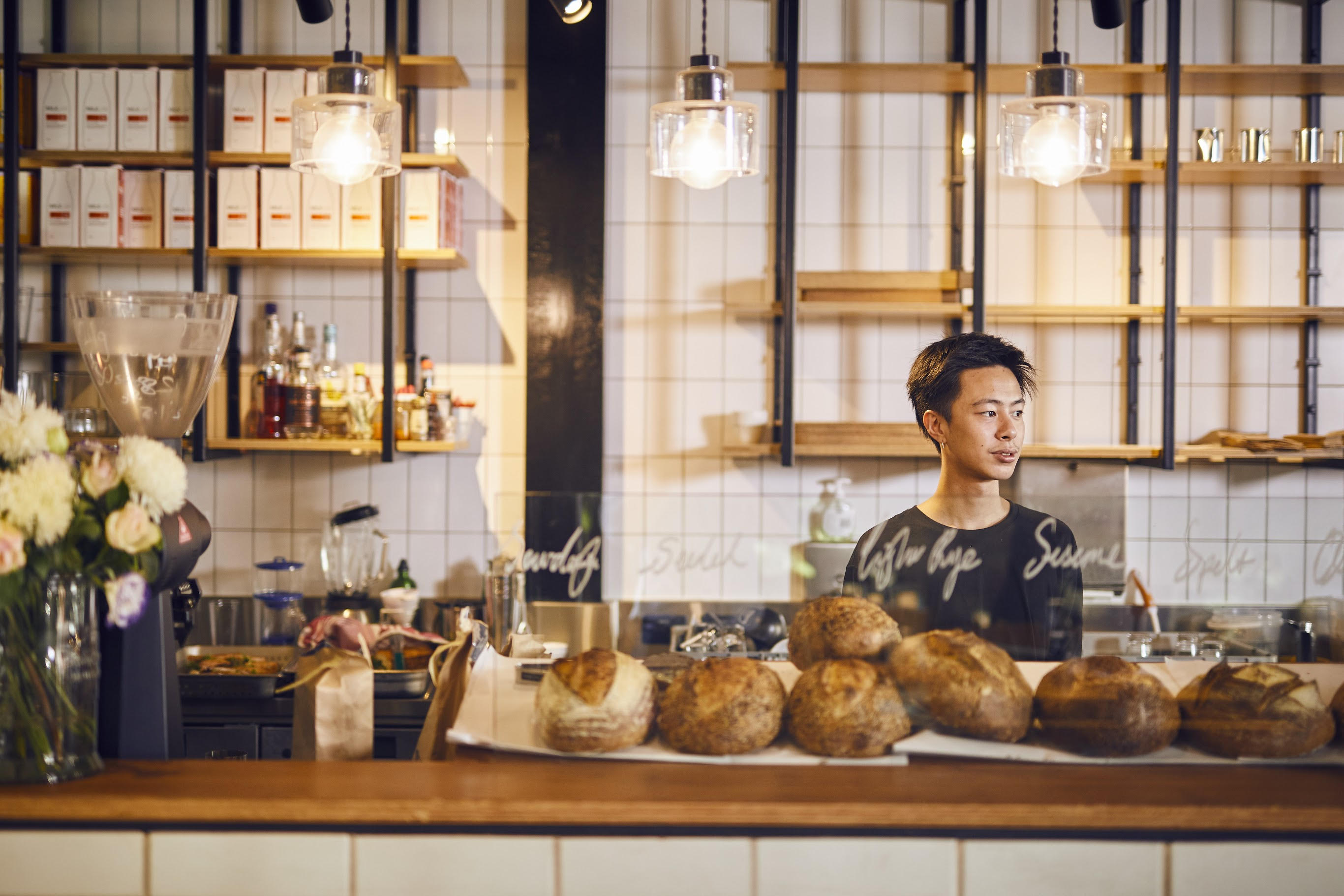 Above: STREAT provides young people who find it hard to get work with training and professional experience in its artisan bakery, production kitchen, coffee roastery and multiple café sites (credit: STREAT)
A new national voice emerges
The Alliance of Social Enterprise Networks Australia (ASENA), officially formed in May this year, brings together seven social enterprise networks representing the interests of over 20,000 social enterprises in each state and territory of Australia.
These membership-based non-profit organisations create thriving social enterprise communities through sector leadership, advocacy, networking and learning and development opportunities. In each jurisdiction, they are a voice for the social enterprise community and represent an important and effective pathway for government consultation and coordination with the sector.
Increasing employment, training and skills development opportunities is a central theme of government's enabling response to the pandemic's economic meteor. Social enterprise is set to be an important market-based driver of a new economy that is more just, inclusive and sustainable.
Federal silence and policy gaps create a playing field that's as hole-filled as Swiss cheese
Solutions for a better future, now
ASENA's first action was to deliver a submission to the Prime Minister's Social Impact Investing Taskforce (SII Taskforce) which is due to present its final report in September.
ASENA recommends that the Australian government develop a National Social Enterprise Strategy that builds on the success of strategies in Victoria and Queensland. The Strategy should create a 10-year national vision and action plan which represents the diversity of the sector and supports sustainable, social and environmental and economic recovery. The Strategy will be developed with the social enterprise sector and embrace innovative industries such as energy, manufacturing and circular economies to develop new markets.
ASENA identifies three priority actions for inclusion in the Strategy.
1. Uniform outcomes/impact measurement
The first priority is to develop an effective and coordinated framework for approaching outcomes/impact measurement nationally. Individual social enterprises have carried the burden of measuring outcomes and complied with diverse acquittal and assessments processes set by individual grant-providers and investors. The result has been waste, mixed success and inefficiencies. Consistency in outcomes measurement nationally and maintaining high quality of evidence is critical to build the market through government, business and investor confidence. However, the burden for measuring outcomes should not sit with individual social enterprises.
Government – the primary beneficiary of long-term positive outcomes – should drive this work. For too long, too much of this burden has rested with individual start-up social enterprises. This is a heavy burden for any small business, let alone those operating in new or failing markets.
A National Outcomes Measurement Strategy will map existing frameworks to articulate the links and connections across Australia and internationally. A series of collaborative, longitudinal research studies will provide the evidence of impact and framework for social enterprises to be measured against. For example, a long-term study of 100 families will evidence the impact of particular actions and be the basis for a measurement framework.
To support the strategy for national outcomes/impact measurement, we must also build understanding and capability in outcomes across the sector, to improve outcomes measurement culture and orientation, and ensure we have a shared language.
2. We don't count until we are counted
The second priority is that funding be provided to conduct Australia's first National Social Enterprise Census to spotlight the activities, features and impact of social enterprise in Australia. The census should form part of a 10-year strategic commitment from the government to track the development of the sector.
A census or national survey is a key foundation piece in countries with a thriving social enterprise sector. Scotland's Social Enterprise Census commenced in 2015 and is repeated every two years. It produces reports on the scale, reach and contribution of social enterprise activity across Scotland as well as characteristics, prospects and needs of the organisations behind it. Similarly, Canada's first Social Enterprise Sector Survey was conducted in 2013-14, providing the first snapshot-in-time profile of the impact of social enterprise across Canada to inform procurement, training, investment and supporting policy action.
The Census will underpin the first national Social Enterprise Strategy so that the economic contribution along with the community and environmental benefits of the social enterprise community can be recognised and measured consistently.
3. National Impact Fund for appropriate and targeted finance
Existing funding pools do not meet the needs of the many social enterprises that remain small and have relatively modest ambitions for growth. ASENA's third priority is that the Australian Government drive the creation of a Cooperative National Impact Fund to address gaps in social finance and provide appropriate finance that will stimulate social entrepreneurship and the social enterprise market more generally.
The Cooperative Fund will take a much-needed strategic role and bring together investors, grant-providers, lenders, donors and other financial sources to design creative and inclusive social finance pipelines. The Cooperative Fund will use doughnut economic principles for financial solutions which generate new opportunities for blended capital (mixing grants and loans), payment-by-impact mechanisms and matched-funding partnerships to build, grow and foster the social enterprise sector.
Smart input = big impact
The Federal Treasurer has stated that "unleashing the power of dynamic, innovative, and open markets must be central to the recovery".
The market can be a powerful engine, but the cycle of pumping money into the economy must end. The economy cannot be fixed with spending plans and bail-outs. This has proven to simply sustain returns to investors and momentarily prop up financial markets. According to Professor Mariana Mazzucato, "enabling government" needs to show leadership and govern the economy through co-creation and market shaping for social and sustainable impact.
Social enterprise harnesses entrepreneurial innovation and market creativity beyond mainstream business. We use the market with purpose, to generate public value in areas where government and business have failed. Social enterprise represents the most impactful yet under-utilised lever available to the Australian government to create a stronger, crisis-resilient economy.
The effects of the global pandemic have highlighted how important it is in the recovery to ensure our economy is more inclusive than it has been to date. The old economy was not resilient to the events of 2020. Social enterprise delivers the inclusive economy we need now.
Header image: The Torch, which provides art, cultural and arts vocational support to Indigenous offenders and ex-offenders in Victoria (credit: The Torch) 
At Pioneers Post we're working hard to provide the most up-to-date news and resources to help social businesses and impact investors share their experiences and get through the Covid-19 crisis. But we need your support to continue. As a social enterprise ourselves, Pioneers Post relies on paid subscriptions and partnerships to sustain our purpose-led journalism – so if you think it's worth having an independent, mission-driven, specialist media platform for the impact movement, please click here to subscribe.