Why busting the fiduciary duty myth is our top priority
Many investors and advisors are quick to justify why they won't consider investing in impact. But often their reasoning is based on misconceptions – and it's time to tackle the biggest hurdle of all, writes the Impact Investing Institute's Sarah Gordon.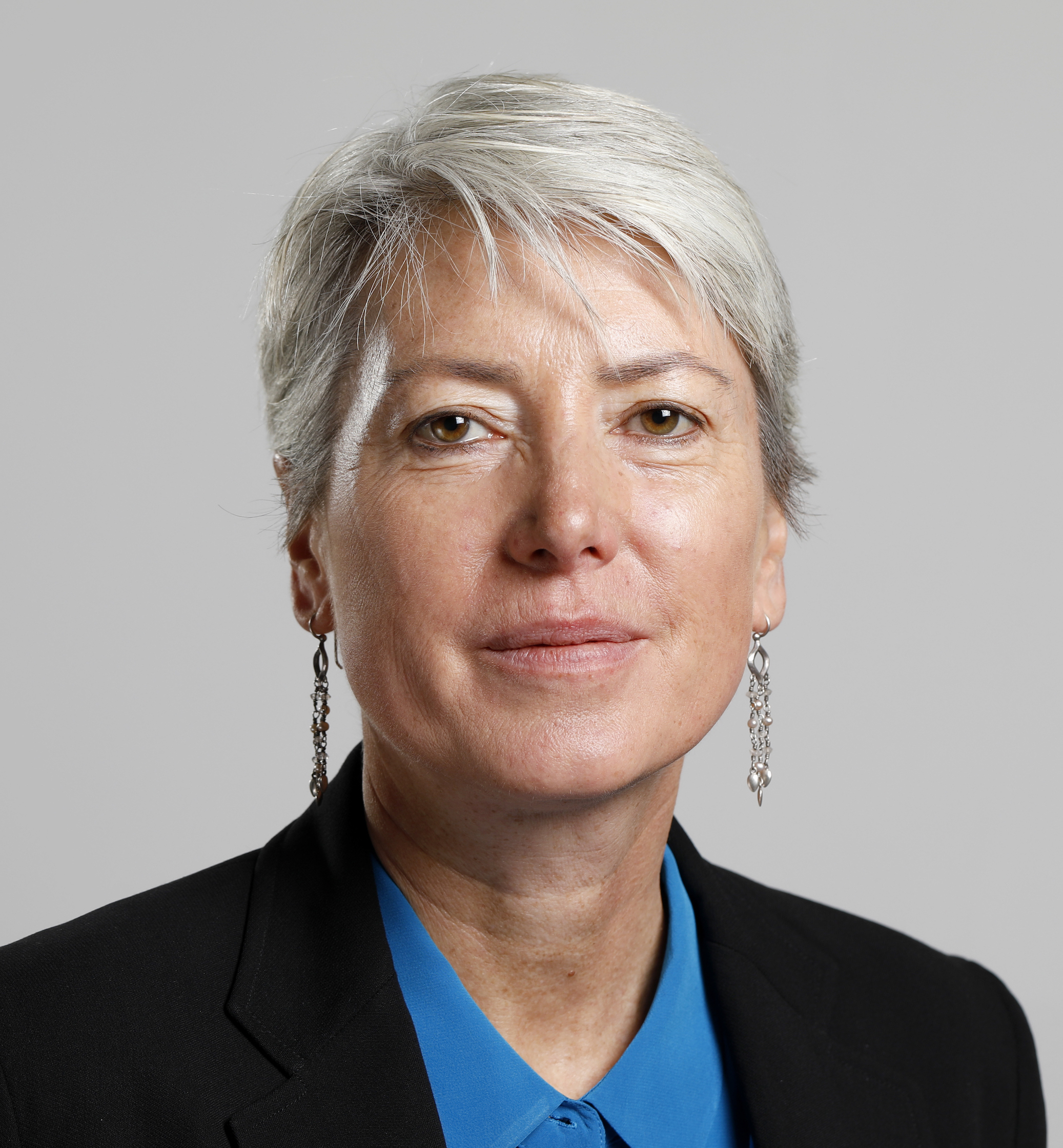 When I was a journalist at the Financial Times, I wrote a lot about diversity in the workplace. I used to talk to many CEOs and boards about why they had so few women, or people of colour, in their senior teams. They would come back with a range of justifications, some reasonable, some perplexing.
Denise Wilson, who runs the Hampton-Alexander review, which maps companies' progress in this field, recorded the top ten excuses board chairs gave to explain why they had so few women at the top. Number one was "I don't think women fit comfortably into the board environment". Then they ranged from legitimate hurdles such as the dearth of women in the pipeline, to the illegitimate ("All the 'good' women have been snapped up").
I think of these excuses often in my new job running the Impact Investing Institute, because in this world too, investors and advisors offer up a range of reasons why they don't want to consider investing in impact.
Fighting misconceptions
We define impact investment as investment that delivers a positive, measurable social or environmental impact alongside a financial return. Defined as such, it is difficult sometimes to understand why anybody would not think it is a good idea.
We are building an evidence base at the Impact Investing Institute to show that impact investment does not require you to sacrifice financial returns
Some of the reasons that people offer up are to do with their unfamiliarity, and often discomfort, with the concept itself. Back in the autumn – Before Coronavirus, and before our Institute was even officially launched – I spoke to the trustees of, and advisor to, one of the largest FTSE 100 defined contribution pension schemes. It was an extremely informative discussion, during which the advisor raised a lot of the issues that discourage pension schemes from investing in impact.
"We are not philanthropists," he said, reflecting the misconception that impact investment requires you to sacrifice financial returns. We are building an evidence base at the Impact Investing Institute to show that this is not the case. One example is Bridges' Property Alternatives Funds, which have a ten-year track record, and invest in lower-cost housing, underserved locations or assets which have been neglected but have potential for growth – for example, developing industrial warehouses in Cannock in the West Midlands, next to the M6, on the site of a former open-case coal mine which had been out of use for 50 years. The funds have a gross asset value of over £1bn, and realised deals have delivered a gross internal rate of return of 22%, according to Bridges, demonstrating that commercial performance can go hand-in-hand with impact.
Reframing fiduciary duty
The biggest hurdle that pension scheme trustees raise, though, is that they believe that impact investment is not compatible with their fiduciary duty – the legal obligation on trustees to act in the best interest of the scheme's members. Since a landmark case in 1985, many have seen this duty as synonymous with maximising short-term financial return. But fiduciary duty actually encompasses a broader concept of trustees' responsibilities.
The Impact Investing Institute has worked with a number of leading legal firms to analyse existing UK law and regulation in this area. Our conclusion is that not only should pension trustees wish to consider making impact investments, but they might even go so far as to feel compelled to do so. Why is this?
Pension scheme trustees have an obligation to use their powers to achieve the pension scheme's purpose – to provide retirement benefits for its members. Increasingly, investment professionals are aware of risks to financial returns arising from weaknesses in companies' approach to the environment, social responsibility and governance (ESG). Those risks must be considered in relation to the time horizon of pension portfolios, which can be measured in decades. Many companies, for example, now have a significant risk exposure to the transition to a low-carbon economy. Social issues, including diversity and inclusion, workforce protections within companies and their supply chains (highlighted by recent events at fashion retailer Boohoo), and health and wellbeing can also impact the long-term success of an investee company.
Trustees, in their fiduciary role, can consider investments that have an impact, by generating positive change for people or the planet
Fiduciary duty and a growing body of regulation, including new Statement of Investment Principles and stewardship requirements coming into force imminently in the UK, therefore compel trustees to consider the implications of exposure to ESG risks in their schemes' portfolios. But there is also opportunity in our changing, and challenged, world. Trustees, in their fiduciary role, can consider investments that contribute to solutions to the challenges the world faces – in other words, that have an impact, by generating positive change for people or the planet.
Impact investing includes a wide range of investments in companies, funds or other products which meet impact reporting and accountability criteria, and spans asset classes – from public equity or debt, to private markets and private equity or venture capital.
As with any investment decision, investing in such assets must be consistent with the trustee's legal duties and support the objectives of their investment portfolio. That support may be a competitive return, but may also be mitigation of risk through diversification, provision of income, reduced volatility, or other features that contribute to an efficient portfolio.
Trustees in the UK and throughout the world are finding competitive investments across a range of sectors and asset classes that provide capital growth, income or diversification as well as a positive impact. Hence, there can be sound financial reasons for making impact investments. They can both contribute to the sustainability and resilience of people and the planet and increase prospects for long-term capital growth and performance.
Five guiding principles
We have extrapolated from this analysis five practical principles – now out for consultation with investment professionals and advisors – to help the discussion on pension trustee boards, and among pension investment managers, consultants and lawyers, on how to incorporate impact into governance, processes and investment decisions. They are designed to help trustees meet their expanding responsibilities under law and regulation rather than add to their workload.
Adopt a 'transitional mindset': manage the risks and seize the opportunities presented by the move towards a net-zero carbon economy, and other major societal transitions.
Set impactful objectives: establish and incorporate 'impact objectives' as part of your pension scheme's statement of investment principles (SIPs), which draw on the views of your members and are designed to serve the scheme's purpose.
Appoint investment consultants and managers with impact integrity: identify and appoint investment consultants who are aligned with your investment beliefs and objectives, and investment managers who can achieve your scheme's impact objectives through their investment and stewardship activities.
Use your voice to make change: progress your impact objectives by formulating stewardship guidelines for your, or your investment manager's, voting and engagement activities.
Manage and review your impact: monitor progress against your impact objectives by identifying relevant indicators and benchmarks, assisted by your investment managers.
Reassuring fiduciaries that impact investment is compatible with their duties is the first step. The next will be to push for a redefinition of fiduciary duty that makes it clearer that trustees have a duty to invest for a world into which we actually want to retire and which we want to leave to our children – not one devasted by climate change, inequality or pandemics.
Some trustees already believe they can interpret their duty in this way, and incorporate it into their investment strategies and allocations. Others need to be nudged by regulators and the law.
The work we are engaged in at the Institute is designed to address the barriers – real or imaginary – that stop people investing for impact. Busting the myth that fiduciary duty is incompatible with impact investment is one of our top priorities. Reimagining that duty for the 21st century will be the next.
Thanks for reading our stories. As an entrepreneur or investor yourself, you'll know that producing quality work doesn't come free. We rely on our subscribers to sustain our journalism – so if you think it's worth having an independent, specialist media platform that covers social enterprise stories, please consider subscribing. You'll also be buying social: Pioneers Post is a social enterprise itself, reinvesting all our profits into helping you do good business, better.
Header image by freepik