Blackboard Africa: The youth-led venture empowering the next generation of leaders
STARS OF SEWF2020: Ahead of this month's Social Enterprise World Forum, taking place online for the first time this year, we meet just a few of the speakers you won't want to miss. First up: Amonge Sinxoto, who started a blog aged 15 inspired by a conversation with her 22-year-old cousin, Zingisa Socikwa. Four years later and the dynamic duo run a social enterprise that's equipping South Africa's young people with the leadership skills they need to positively transform society.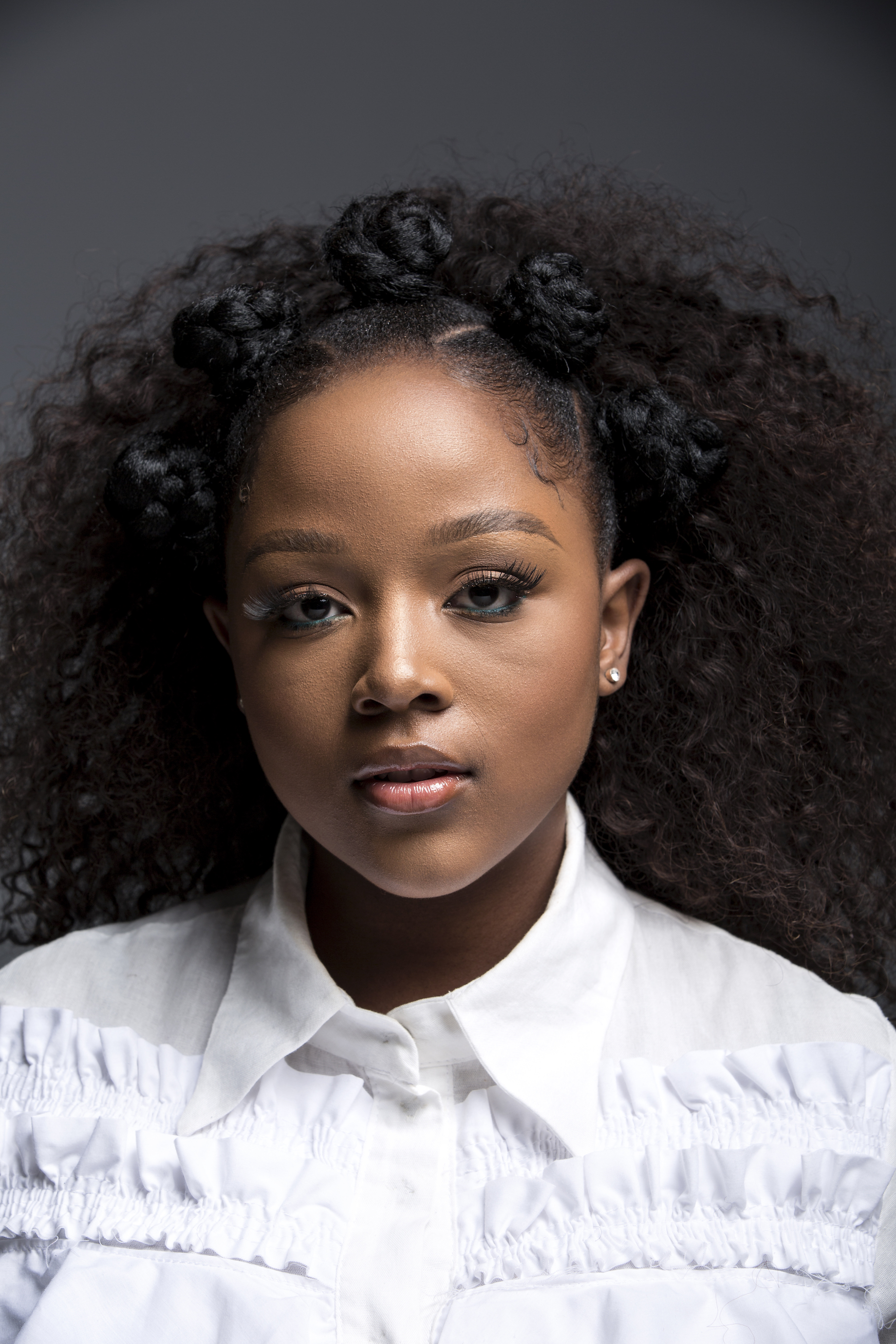 In 2016, 15-year-old Amonge Sinxoto was reflecting on what it meant to be a 'born-free' in post-apartheid South Africa. 'Born-frees' is a term coined by the media to describe South Africans born after the fall of apartheid. They make up almost 40% of the population, and many, like Sinxoto, are questioning the role that such externally-imposed identities play in forming their character.
"Whilst we fully acknowledge all the reform that has taken place in our lifetimes to make the sort of lives we have possible, unfortunately systemic racism and class segregation are still hugely problematic," she says. "We got talking about how this massively impacts how we perceive ourselves and our African identity. We decided that it was time for our generation, the 'born-frees', to value and represent ourselves and create the change we want to see.
We decided it was time for our generation, the 'born-frees', to value and represent ourselves and create the change we want to see
"We wanted a platform from which to express ourselves. I remember, I was watching Black Girls Rock, an American annual awards show honouring the achievements of black women, and feeling so empowered. Then I realised that there is a need for youth-led platforms like this in Africa, platforms that represent all of us, and are accessible by all of us. So, we started an Instagram page and developed it into a website," Sinxoto says.
The young founder soon realised she wanted to do more than just represent her generation online, though: "We wanted to empower them to become innovators and changemakers". That led to Blackboard Africa.
Creative inspiration
'Cultivating young talent towards a transformed society' became Blackboard Africa's mission. Established in Johannesburg in 2017, the nonprofit offers mentoring and leadership training to young people aged 13-25. Its business model currently relies on partnerships with corporate sponsors and individuals. This includes high-profile trailblazers from the creative industries who mentor participants pro bono.
Bringing in mentors from the creative industries was a strategic decision, Sinxoto says. "As well as deconstructing perceived gender norms and equipping the next generation of leaders with the confidence, self-awareness and self-esteem to lead, we aim to instil creative thinking and problem solving skills. Thanks to the generosity of entrepreneurs including the artist Nelson Makamo, the fashion designer and creator of the Africa Your Time Is Now movement, Papama Mtwiisha, and Donovan Goliath, a comedian, graphic designer and marketing strategist, we're succeeding."
They are indeed. So far more than 600 young people have participated in workshops, seminars and programmes. Over 700 more have contributed to exhibitions and discussion panels. Participants have gone on to achieve honours degrees, take part in other leadership programmes and start ventures including clothing lines, podcasts, and a forum for black engineers.
Expansion ahead
Traditionally Blackboard Africa's programmes were face-to-face contact sessions. Since the Covid-19 lockdown though, a few programmes have evolved to a more interactive format with limited local contact.
These include Fan Her Flame, an all-girls programme focusing on critical thinking around leadership, planning, purpose and the power of using your voice; Pass-The-Baton, an online masterclass, preparing young people to start their own social impact initiatives; and Unpacked, a digital campaign raising awareness of gender-based violence.  
"We hope to extend our reach nationally by digitising further content for paid-donor participation. We are launching a youth-conscious clothing line too, through online channels. This will assist financially and spread our message," says Sinxoto.
Finding others whose missions overlap, identifying ways to collaborate, this is how societies are transformed
Overlapping missions
The young founder attended SEWF last year, where she met and secured sponsorship from the multinational software firm SAP. This sponsorship, totalling €15,000, funds salaries and services. This year Sinxoto will be speaking on the closing panel, alongside Nile Rodgers of the We Are Family Foundation.
"Last year made me realise how important forums enabling us to collaborate and look at long-term solutions are," she says. "Finding others whose missions overlap, identifying ways to collaborate, this is how societies are transformed. I'm really looking forward to learning and sharing my story."
Blackboard Africa: Key figures
Founded: 2017
Legal structure: Registered nonprofit company
Primary audience: Local communities
Business model: Blend of corporate sponsorship and donations, moving towards generating income from sale of structured courses and merchandise
Notable investments secured: SAP: €15,000
Region: South Africa with a view to extending across Africa
Turnover: ZAR 330,000
Key social impact metrics: Leadership training reached 1,400 South African young people; 13,000 followers across Twitter and Instagram
Pioneers Post is a media partner of the Social Enterprise World Forum, which takes place 21-25 September. Check back soon for more speaker profiles and coverage.
Image credits: Blackboard Africa