Sir Ronald Cohen: 'We've reached impact investment tipping point'
The impact investment tipping point has now been reached.
This was a loud and clear message from Cliff Prior and Sir Ronald Cohen at the opening of the GSG Global Impact Summit 2020 today.
The summit, which runs from 9-11 September online rather than in Johannesburg as originally planned, is predicted to attract 1,500 attendees from 60 countries.
"In Chicago, we set an objective of a tipping point in 2020," said Sir Ronald Cohen, the chair of the Global Steering Group for Impact Investment (GSG) in his welcome address (pictured top). "And we can acknowledge that this tipping point has been reached."
Sir Ronald was referring to the GSG meeting in 2017, when he predicted a 2020 tipping point for the movement when global impact assets under management were expected to reach $300bn, double that year's assets of $150bn.
In today's address, Sir Ronald went on to say that impact investments globally were this year predicted to reach $1tn. He added that this was just part of the $30-$40tn of investments in the wider ESG market.
We are coming together, we are more powerful, we are starting to make that better world that we all want to see
Speaking before Sir Ronald, Cliff Prior, who has been chief executive of GSG since June, pointed out that the impact investment movement had doubled in the past three years. 
"Look how far we've travelled," he said. "Impact is on the lips of financiers, governments, businesses. It's in the news, it's discussed ... It's becoming self-generative. And as a movement we are coming together, we are more powerful, we are starting to make that better world that we all want to see.
"We are heading for a world where impact is the new normal," he added.
Sir Ronald said that we were on the path to creating impact economies. 
"Victory is now in sight," he said. "All that remains is for us to define the way in which we can secure it."

The challenge demands "dedication and brilliance"
Both Sir Ronald and Prior claimed that impact investment had a key role to play as the world recovered from the Covid-19 pandemic which began earlier in 2020.
"Our movement has a special role to play in the recovery from Covid and in changing our system so it's better able to deliver the kind of world we want to live in," said Sir Ronald.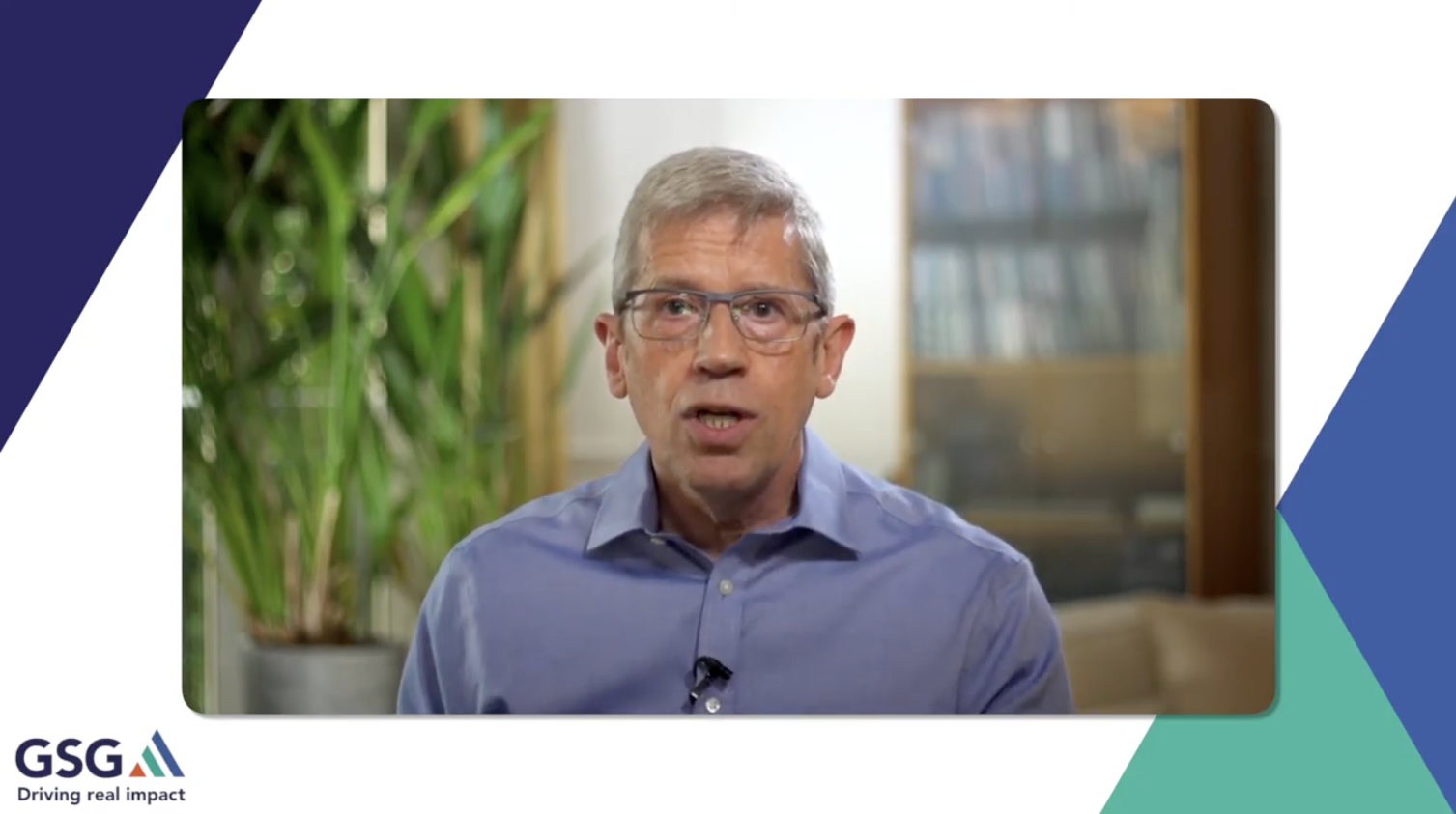 Prior (pictured above) was convinced that impact investors would rise to the new challenges that they faced in a post-pandemic world. 
"We prepare ourselves for beyond Covid," he said. "We will walk together through these troubled times to a just and impact-led future... We know it will be tough. We know it will demand our dedication and our brilliance. We will rise to the challenge."
• Cliff Prior also announced that the Netherlands Advisory Board on Impact Investing had joined the GSG. This takes the total membership of the GSG to 33 countries plus the European Union.