'Deeply committed' flower recycling pioneers in India raise $1.4m investment
An Indian startup that turns waste from temple flowers into charcoal-free, luxury incense products has raised US$1.4m equity investment.
The pre-series A funding round in Uttar Pradesh company Phool.co was led by the Indian Angel Network (IAN) Fund, and the US-based Draper Richards Kaplan Foundation, a global venture philanthropy firm supporting early-stage, high impact social enterprises.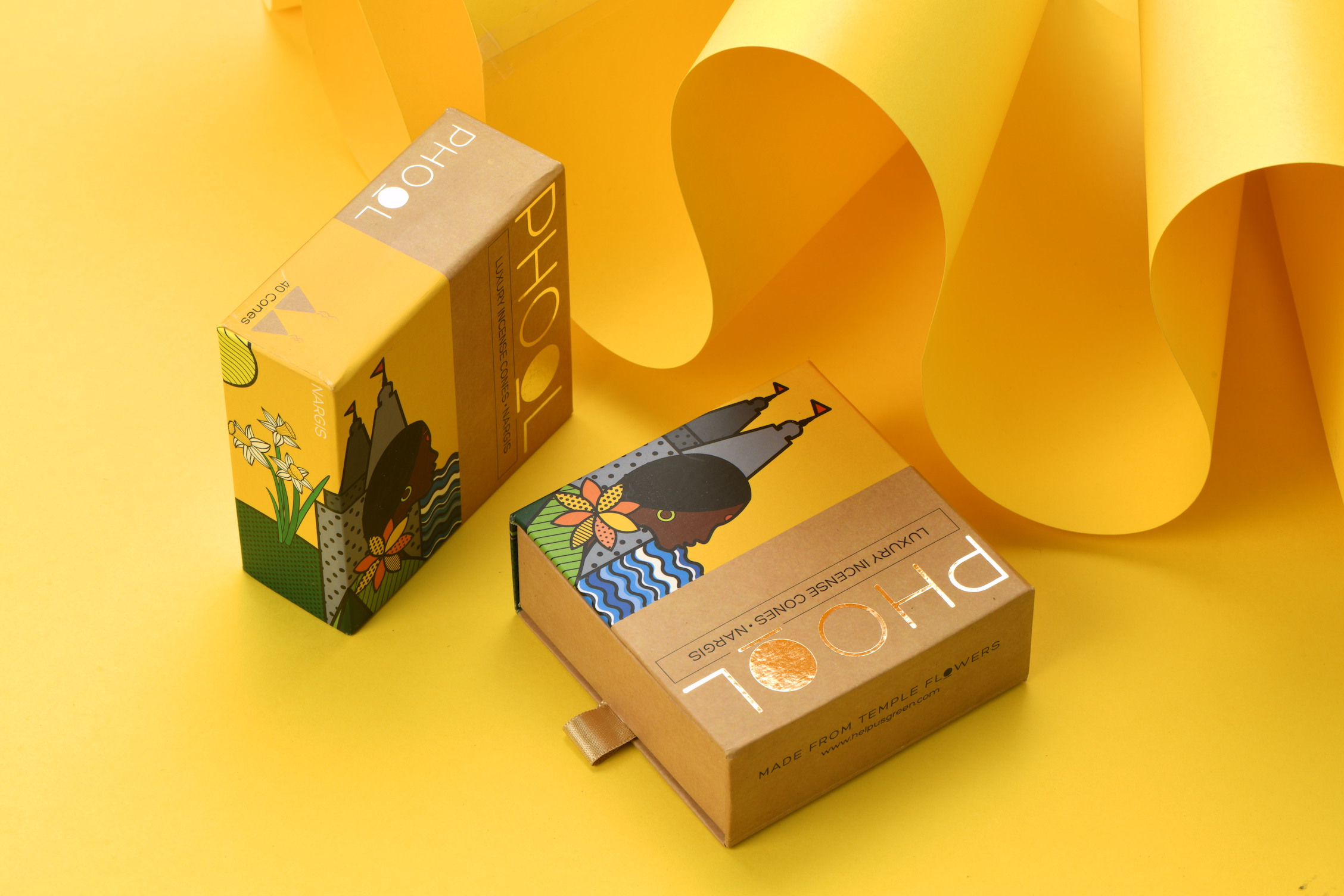 Around eight million tonnes of flowers are offered annually in India's mosques and temples, according to Phool. Once discarded in rivers and waterways, the chemicals used to grow the plants can cause significant pollution and human health problems. 
Founded by engineering graduates Prateek Kumar and Ankit Agarwal (pictured above) in 2017, Phool now collects nearly 12 tonnes of flowers daily from 130 venues, employing some 79 women from low-income backgrounds. During lockdown, the company sourced flower waste directly from growers, thus helping some of them to maintain an income.
Phool.co has given a life of dignity to dozens of women and they did this despite having an option of automating the process
Seeking other ways to recycle flower waste and other materials, the company has also developed a bio-degradable styrofoam as well as a vegan alternative to leather, which it calls 'fleather'.
Padmaja Ruparel, founding partner of IAN Fund said, "Innovative solutions for the sustainable development of community is the need of the hour. Phool.co's circular economy model brings triple benefits of environmental, social and financial sustainability. Ankit and Prateek are passionate entrepreneurs with an innovative product for a sustainable world."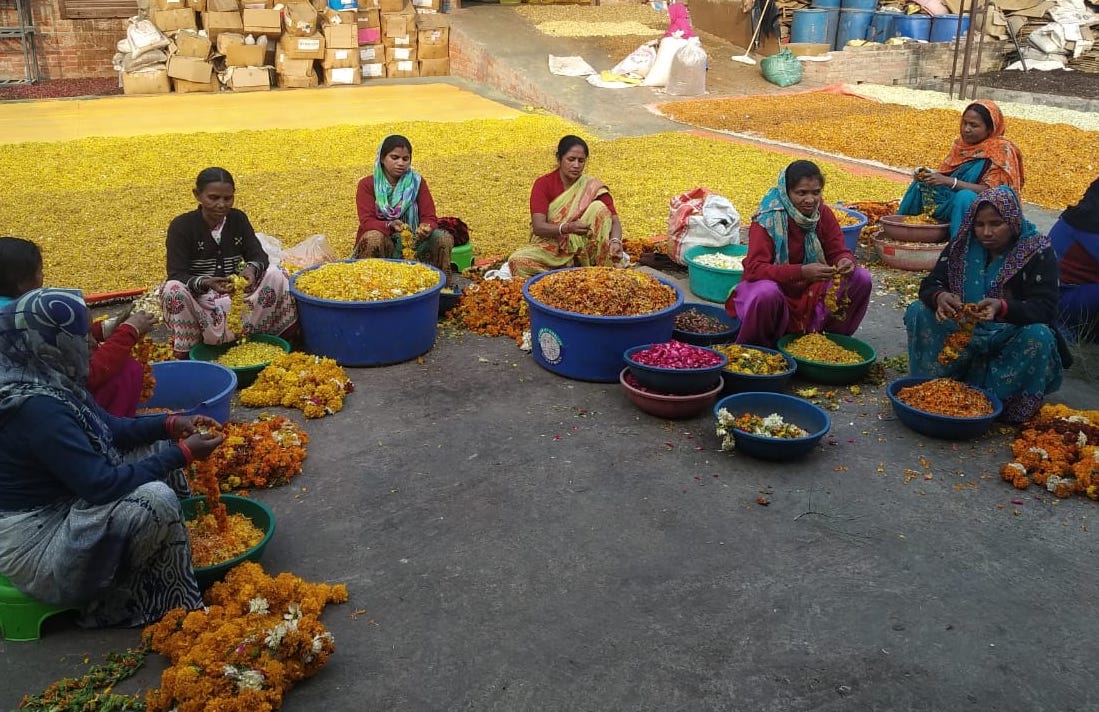 Dr. Abhay Karandikar, director of the Indian Institute of Technology Kanpur, which has backed the company's technical research, said he was "a huge fan" of the company not only for its innovative approach, but "because it is deeply committed to upliftment of marginal women in our society.
"Phool.co has given a life of dignity to dozens of women and they did this despite having an option of automating the process. For a young entrepreneur, this is a remarkable commitment towards nation building."
Phool has previously raised Rs3.38 crore (approx. US$460,000) in a seed round from Social Alpha – an initiative supported by Tata Trusts and the government of India – and DRK Foundation. The startup and its founders have won a number of awards, including the United Nations Young Leaders Award for Sustainable Development Goals, the Asia Sustainability Award 2020 and the Alquity Transforming Lives Award in 2019.
Thanks for reading our stories. As an entrepreneur or investor yourself, you'll know that producing quality work doesn't come free. We rely on our subscribers to sustain our journalism – so if you think it's worth having an independent, specialist media platform that covers social enterprise stories, please consider subscribing. You'll also be buying social: Pioneers Post is a social enterprise itself, reinvesting all our profits into helping you do good business, better.
All image credits: Phool