Re-focusing and re-imagining for the 'Decade of Action'
As 71 million people look set to head back into extreme poverty this year, it is investors around the globe who hold the keys to achieving the SDGs. They can no longer ignore their responsibility, warns Global Impact Investing Network CEO Amit Bouri.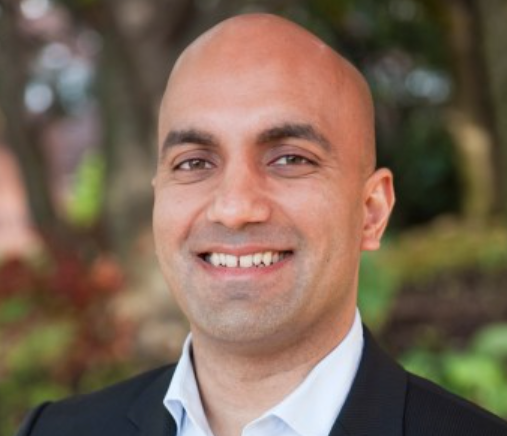 The so-called "decade of action" is not starting the way any of us would have hoped.
Last September, United Nations Secretary-General António Guterres called for ten years of coordinated effort, starting in 2020, focused on delivering the UN Sustainable Development Goals by the 2030 deadline. Guterres offered this "decade of action" as a critical chance to accelerate progress on the world's gravest challenges – from eliminating poverty and hunger to reversing climate change.
But now, just over a year later, that goal of accelerated action is at risk of stagnating in a bog of pandemic-infused constraint and distraction. It is an understandable delay – but still, a deeply upsetting one.
The goal of accelerated action is at risk of stagnating in a bog of pandemic-infused constraint and distraction
A perilous moment
To be sure, despite a few bright spots, overall progress toward the SDGs was insufficient even before the pandemic. But this crisis is making the gaps substantially more pronounced. One UN official lamented that the pandemic has "in some cases, turned back decades of progress". The multi-faceted crisis is laying bare our deepest inequities and exacerbating our most troubling trends.
The latest SDG progress report further illustrates the perilous nature of this moment, especially for global inequality and the livelihoods keeping families afloat. Forecasts indicate that the pandemic will push 71 million people back into extreme poverty this year – potentially the first rise in global poverty since 1998. 
Simultaneously, many low-paid workers are being hit hardest by the suddenly changing economic conditions. UN statistics show that workers in the informal economy saw incomes drop by 60% in the first month of the coronavirus crisis. In developed economies, millions more workers are enduring mass layoffs.
Meanwhile, progress on climate-related SDGs also shows troubling stagnation. The world is "way off track" to meet the Paris Agreement climate targets, and we are still using our planet's resources unsustainably.
The SDGs represent the most coherent path out of that downward spiral of inequality and climate destruction and into a more sustainable, more inclusive, and more just world. Neglecting these goals threatens to unwind decades of hard-fought progress and, long term, could change life as we know it.
Re-focusing for action
As the world confronts this uphill battle, more people are recognising that we will never achieve the SDGs without changing the way that we invest our money. Investors can no longer ignore the reality that every investment has impacts – both positive and negative – on our world; they can no longer ignore their responsibility to use that tremendous power to contribute to an inclusive, sustainable and just world. The financial community must re-focus its work for meaningful action.
At the Global Impact Investing Network, we believe that impact investors have a lot to offer the broader investment community as our world looks to recover from crisis and build forward towards its boldest goals. After all, impact investors already have decades of experience putting capital to work for positive social and environmental change.
Impact investors have a lot to offer the broader investment community as our world looks to recover from crisis 
The GIIN's Annual Impact Investor Survey reveals that nearly three-quarters of impact investors rely on the SDGs to set their impact objectives and monitor progress. That means the bold vision of the SDGs is now shaping the investment focus for most of the industry's US$715bn in assets under management. Impact investors are increasingly sophisticated in tracking their performance via concrete metrics, like those in the GIIN's IRIS+ system. Compared to when they first started making impact investments, 88% of survey respondents believe they have increased the rigour of their IMM practices, which is essential to translating impact intention into real impact results.
Meanwhile, the GIIN's new 'Navigating Impact' theme on quality jobs is especially timely, as quality employment will be central to an inclusive Covid-19 recovery that improves livelihoods. Developed with input from the International Labour Organization and more than 150 stakeholders, this new toolkit is helping investors understand how they can effectively address some of the most relevant employment-related goals of our pandemic era – goals like improving workers' job skills for the future and increasing job stability for the precariously employed.
Re-imagining for our future
Obviously, impact investors cannot go it alone, even with these new and better tools. So, the GIIN is adding our voice to the growing calls for broader systemic change. To make meaningful progress toward the SDGs, our entire economic system must be re-imagined.
Fortunately, we are beginning to see early signs of that shift. The European Union's taxonomy for sustainable development is a long-awaited milestone in the sustainable finance market. Titans of industry are advocating for fundamental change to capitalism. More and more retail investors are holding companies to account for their environmental, social, and governance responsibilities.
Just like capital, impact can gain momentum and begin to accumulate faster, much like compound interest
But as 2020 begins to wind down, the urgency mounts. Much like the "time value of money" concept in finance, we believe there is a "time value of impact." The longer that big global problems are left unaddressed, the more entrenched they become – and therefore, the more difficult and more expensive to solve. On the other hand, just like capital, impact can gain momentum and begin to accumulate faster, much like compound interest.
Inaction costs – not just in money, but in people's lives. Time matters. 
To realise the SDGs' vision of a better and more sustainable future for all, we must act with urgency that we could not have imagined even five years ago. Despite a slow start, we must make this a true "decade of action".
Thanks for reading Pioneers Post. As an entrepreneur or investor yourself, you'll know that producing quality work doesn't come free. We rely on our subscribers to sustain our journalism – so if you think it's worth having an independent, specialist media platform that covers social enterprise stories, please consider subscribing. You'll also be buying social: Pioneers Post is a social enterprise itself, reinvesting all our profits into helping you do good business, better.