How are you really feeling? Social entrepreneurs let their guard down in a time of crisis
The past months have been an emotional whirlwind for many of us. But there may be a silver lining. Speaking to social entrepreneurs adapting to Covid-enforced lockdown, our reporter Sasha Gallick had a strong sense that people were opening up to colleagues, more than ever before, about how they were feeling – and therefore better able to support each other. As we shift from initial disaster response to longer-term mitigation and recovery phase, should we all embrace this new way of communicating? 
A word bandied around an awful lot: resilience. Adapting in times of stress and recovering quickly. But over the past six months, discussing resilience has been coupled with the honest feelings that often come with it.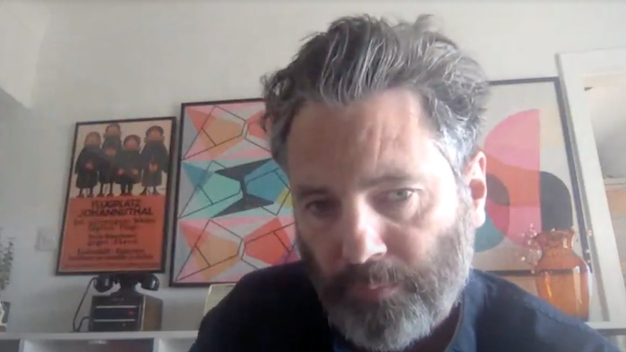 "It was hard. It was very, very emotional. But you have to try and show real resilience," said Paul McNamee (pictured), editor of The Big Issue magazine, when I interviewed him about the transformation of their 30-year-old business model in the space of ten days.
Paula Gamester, founder of The Sewing Rooms, which trains and gives jobs to vulnerable people, echoed McNamee's sentiment. "Everybody is going through a horrendous time at the moment, but we are still trying to be resilient." The social enterprise, appropriately, is also this year's NatWest SE100 resilience champion.
Obviously I'm also human and I'm going through the same things that others are
Sometimes resilience is knowing when to stop. "To be very honest, I have been very overwhelmed," Amna Asif admitted (pictured below). The founder and CEO of ReliveNow, one of the first organisations to provide online counselling and therapy services in Pakistan, is in an interesting position – overseeing provision of therapy sessions to up to 100 people a day while at times neglecting her own mental health. "Obviously I'm also human and I'm going through the same things that others are," she said.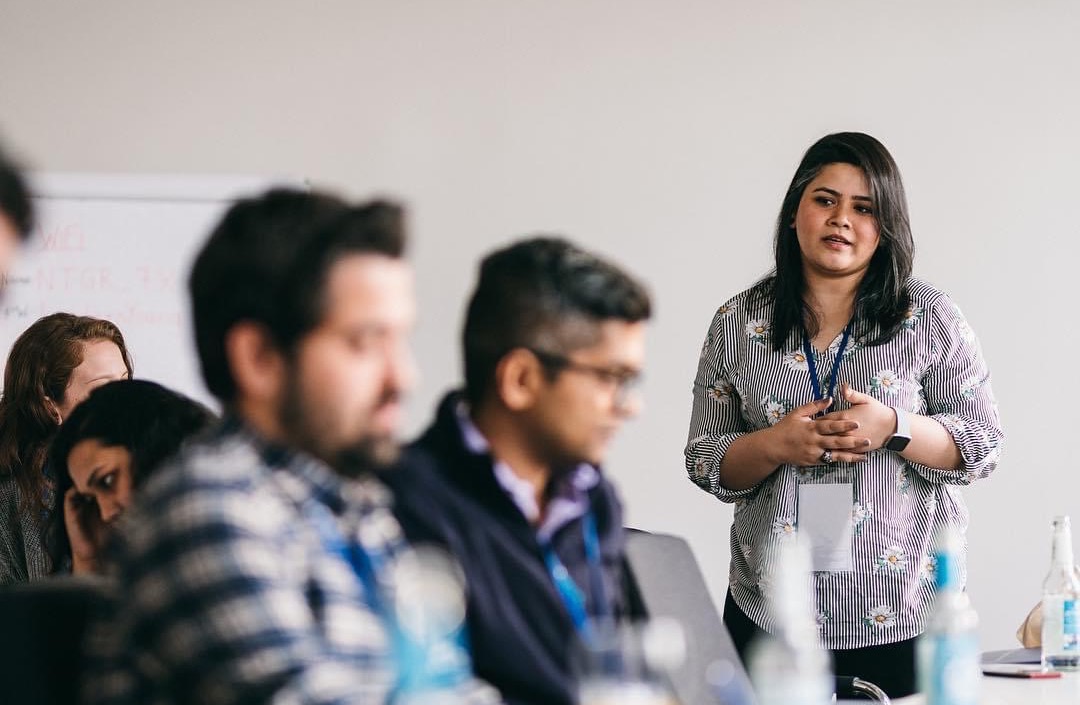 When I interviewed her in May, Asif was finally taking a break after months of relentless work. "I'm trying to take it slow at this point in time and I've also told my team to take it slow. We're getting to grips with the situation that we didn't have time to get to grips with – because we were trying to help other people too!"
A similar duality – acknowledging one's own feelings while being acutely aware of how colleagues are being affected – also came across when speaking to Mike Curtin of DC Central Kitchen, which trains out-of-work adults for careers in the food business and serves meals in schools. 
We can't pretend that what's happening now is not traumatic and does not scratch open scars that exist in all of us
"It is terrifying. This is a scary time," said the CEO of the Washington DC-based social enterprise. "I'm worried about our staff who've been forced to stay at home and are isolated... the mental health of people through this crisis is going to be really important". Curtin also suggested a longer-term impact: "We can't pretend that what's happening now is not traumatic and does not scratch open scars that exist in all of us."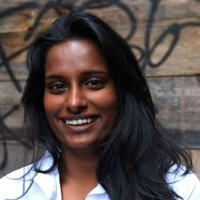 Just six months into her new role as investment lead at UnLtd, the foundation for social entrepreneurs, Mathu Jeyaloganathan (pictured) found herself leading her team through a global pandemic. In her first-person piece, Jeyaloganathan admitted it had been "an emotional experience – for them, but also for me". In contrast to previous roles, in which she recalled an expectation to  "control and be unaffected by your feelings," UnLtd colleagues have talked about their feelings in group and one-to-one conversations. This, she said, had "fostered an honest understanding of what we can realistically offer and support our entrepreneurs through".
Look after your people, and they'll look after you
And, according to Mark Simms – CEO of P3 charity, which supports vulnerable people in England through housing, outreach and other activities – the relationship between boss and staff works both ways. "I've got people emailing me saying: 'I hope you're okay' and 'It must be a lot of pressure on you, let us know if we can help'" he told us back in March. His conclusion: "Look after your people, and they'll look after you."
When we caught up with Simms a few months later to tell him he had won our SE100 leadership award, he again put the emphasis on looking out for one another. We should be doing "as much for our people as we can," he said; good leadership means "being human and being kind".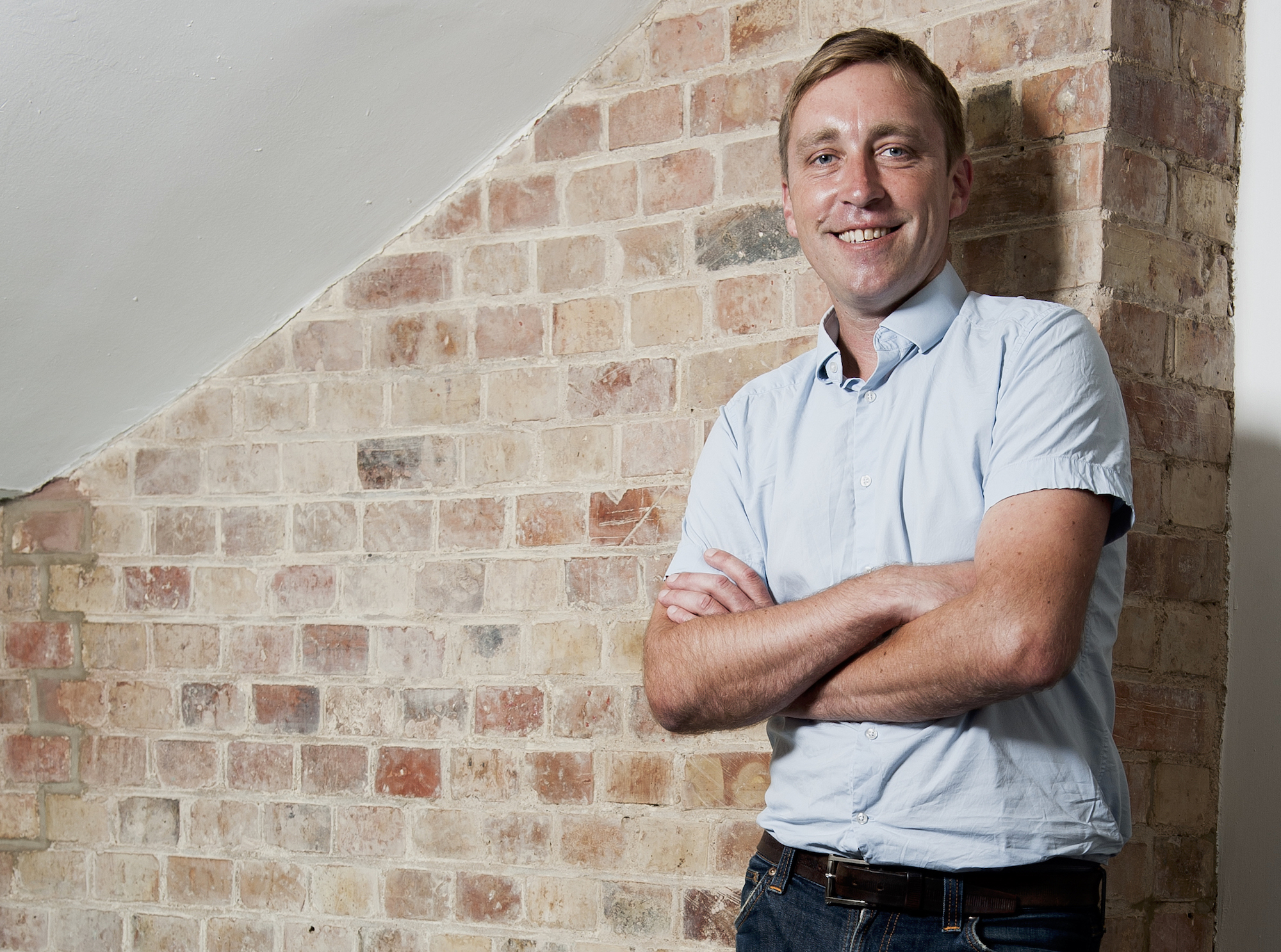 Conrad Peberdy (pictured), managing director of Ethical Property, also mentioned the importance of kindness when he discussed his career path with our managing editor Anna Patton. The company rents out its workspaces to social impact organisations, many of whom "are kind and are doing great work," he said. And Peberdy suggested the pandemic had provided new opportunities for team bonding – not least because video calls from home meant a glimpse into each other's personal lives. "It has brought people closer together. I know now more about my colleagues' life circumstances, the challenges they face, I've seen more of their living rooms than ever before – so [we are] actually learning a lot about people."
So, is there any going back? "To a certain extent, some of those barriers have been permanently broken down," said Tim Segaller, director and co-founder of Rising Minds, a coaching and mindfulness social enterprise. Segallar shared his advice in our Thought for the Week series earlier this year, and when I caught up with him recently, he explained that for many people physical isolation had increased a "natural urge to connect" by being more open and honest. 
So should we all be making the most of this urge to connect and sharing more of our personal lives with colleagues and work contacts?
An aspect of skillful communication is the degree to which we reveal ourselves in different situations
While honesty about how one's feelings is generally a positive thing, said Segaller, it should be "treated with some caution". 
"We always have to make choices about how open we are… an aspect of skillful communication is the degree to which we reveal ourselves in different situations. It's good to ask yourself, 'Why am I sharing or about to share?'"
Social sector leaders may be better set up than most to find a healthy balance in this respect. Because of the sort of work they do – for example, working with vulnerable people – many social entrepreneurs have been skillfully communicating for a long time, said Segaller. "They often know the difference between authentic communication and sentimentality." 
​One thing we can be certain about: Covid has changed the world irreversibly. Social entrepreneurs need to find ways to rebuild and recover, while acknowledging that, at times, this will be incredibly difficult – both professionally and personally. Leaning on supportive colleagues during this time will likely be invaluable, and – even if they need to be mindful about how and to whom they open up – I hope social entrepreneurs will continue to be honest about how they're really doing. 
Read more on mental health and social entrepreneurship.
Thanks for reading Pioneers Post. As an entrepreneur or investor yourself, you'll know that producing quality work doesn't come free. We rely on our subscribers to sustain our journalism – so if you think it's worth having an independent, specialist media platform that covers social enterprise stories, please consider subscribing. You'll also be buying social: Pioneers Post is a social enterprise itself, reinvesting all our profits into helping you do good business, better.