Corporate foundations can be a 'Trojan horse' to spur impact in parent firm, says Rabo Foundation chief
Corporate social investors can be a kind of "Trojan horse" in embedding social impact into a parent firm's strategy, according to the boss of Netherlands-based Rabo Foundation.
Pim Mol, who worked for Rabobank for nearly 10 years before joining its foundation as managing director in 2018, said he had seen "the dark side" of banks, and how they can "add to the problems of society". 
A new CEO of the bank – a retail bank in the Netherlands with origins in agriculture, as well as a leading name in food and agriculture internationally – had, however, brought in a shift to a different culture and becoming "purpose-led".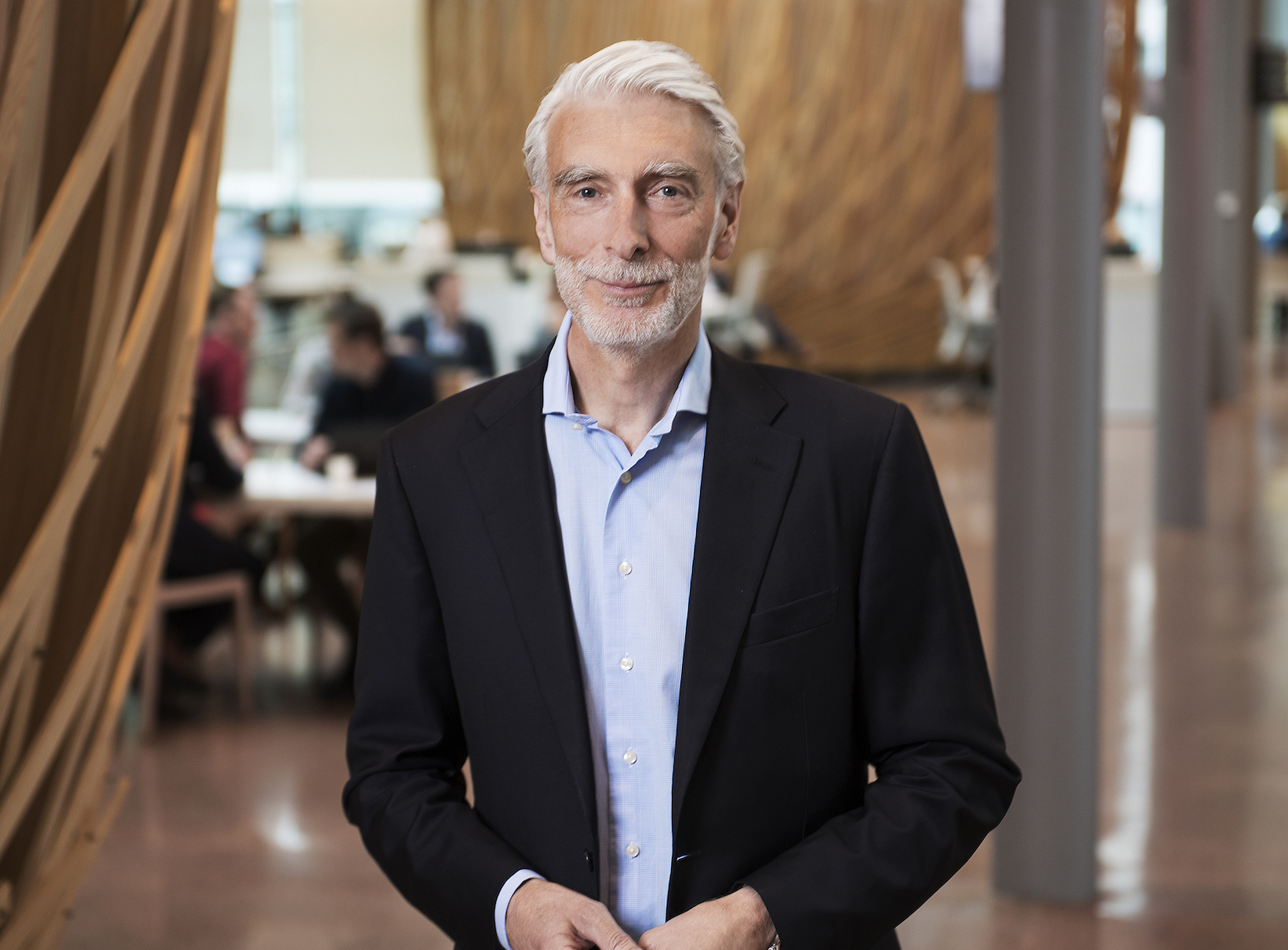 "I see the corporate foundation as a kind of trojan horse in order to speed up that process," said Mol (pictured), adding that it could provide a "showcase" to make the new company direction more visible. 
In the Rabo group's case, the social purpose involves supporting some of the world's 2 billion poorest people, three-quarters of whom live in rural areas and depend on agriculture for their income.
Speaking earlier today at the C Summit, an online conference co-organised by EVPA and Dafne for corporate social investors, Mol shared how the bank, the foundation and a separate impact fund work together to help smallholder farmers and their organisations to grow. 
The missing middle is really important
The foundation, created in 1974, provides low-interest loans averaging €250,000 to farmer cooperatives in 22 developing countries, where they are otherwise unable to access finance because they are deemed too risky. 
An additional corporate social investor, the Rabo Rural Fund, was set up in 2011 to close a funding gap – serving those who have outgrown grants, micro-credit and soft loans but do not qualify for a standard bank loan. Investees of the fund may then be eligible for 'normal' financial loans from local partner banks of Rabobank, or other local commercial lenders.
After a "long and quite intense process", the Rural Fund had recently secured an additional €20m from Rabo's board, Mol said. It now makes loans from €250,000 up to €2.5m to plug the "really important" so-called missing middle finance gap. 

Connecting the dots
The key was in "connecting the dots" along the value chain for investees, Mol said. For example, a microfinance institution and coffee cooperative in Nicaragua received a loan of €1.5 from the foundation for the microfinance side, and a €1.5m trade finance loan from the Rural Fund for the coffee side. "The next step of this would be to go to trade and commodity finance, either in Rabo or with another bank," he said.
The Rabo teams have also backed Tony's Chocolonely, now among the best-known chocolate brands in the Netherlands, thanks to its work to make chocolate 100% slave-free. Rabo Foundation finances some cocoa cooperatives in Ivory Coast; the Rural Fund finances traders to source cocoa and bring it to the factories; and the Tony's Chocolonely firm itself is a client of Rabobank in the Netherlands.
Such successful examples were still relatively unusual, however, said Mol. Deep alignment between foundation, fund and bank had only begun recently, thanks partly to the additional €20m for the Rural Fund. 
Although the foundation and Rabo Rural Fund are separate legal entities, one supervisory board sits across both
But, although the foundation and fund are separate legal entities, one supervisory board sits across both. Various departments have also become better linked, making "the deal flow, the network flow, the knowledge flow, the ecosystem flow mix much more coherently", according to Mol.
Discussing the benefits of supporting a pipeline to scale, C Summit attendees pointed to the ability of a separate entity to innovate outside of core business goals, the reputational and brand benefits to the parent firm, and opportunities to glean potential customer insight. 
However, some also highlighted the danger of companies 'impact-washing' through the work of their corporate social investor, plus the challenge of uniting profit-focused staff and impact-focused staff around one collective strategy.
"The 'walk the talk' has to come from the top," said one attendee. "You really have to educate [staff], to sell the story."
Pioneers Post is a media partner of the C Summit, which takes place online on 3-4 December. Find all our reporting from the event here.