California-based REDF secures $2m loan to fund jobs-focused social enterprises
REDF's Impact Investing Fund (RIIF) has closed its largest investment to date, a $2m loan from the Annie E. Casey Foundation to help it expand funding to social enterprises providing employment opportunities.
The investment will enable RIIF, a debt fund that provides loan capital and technical assistance to social enterprises focused on employment, to grow its lending to new regions, in particular the south and south-west of the US which have been historically underfunded. 
RIIF began as a lending programme of the California-based venture philanthropy organisation REDF (Roberts Enterprise Development Fund) in 2017 to provide financing for social enterprises that offer jobs and training to people who are experiencing barriers to employment such as severe mental illness, substance abuse problems or homelessness.  
To date, RIIF has loaned $1.95m in capital. Its borrowers have helped more than 1,500 individuals.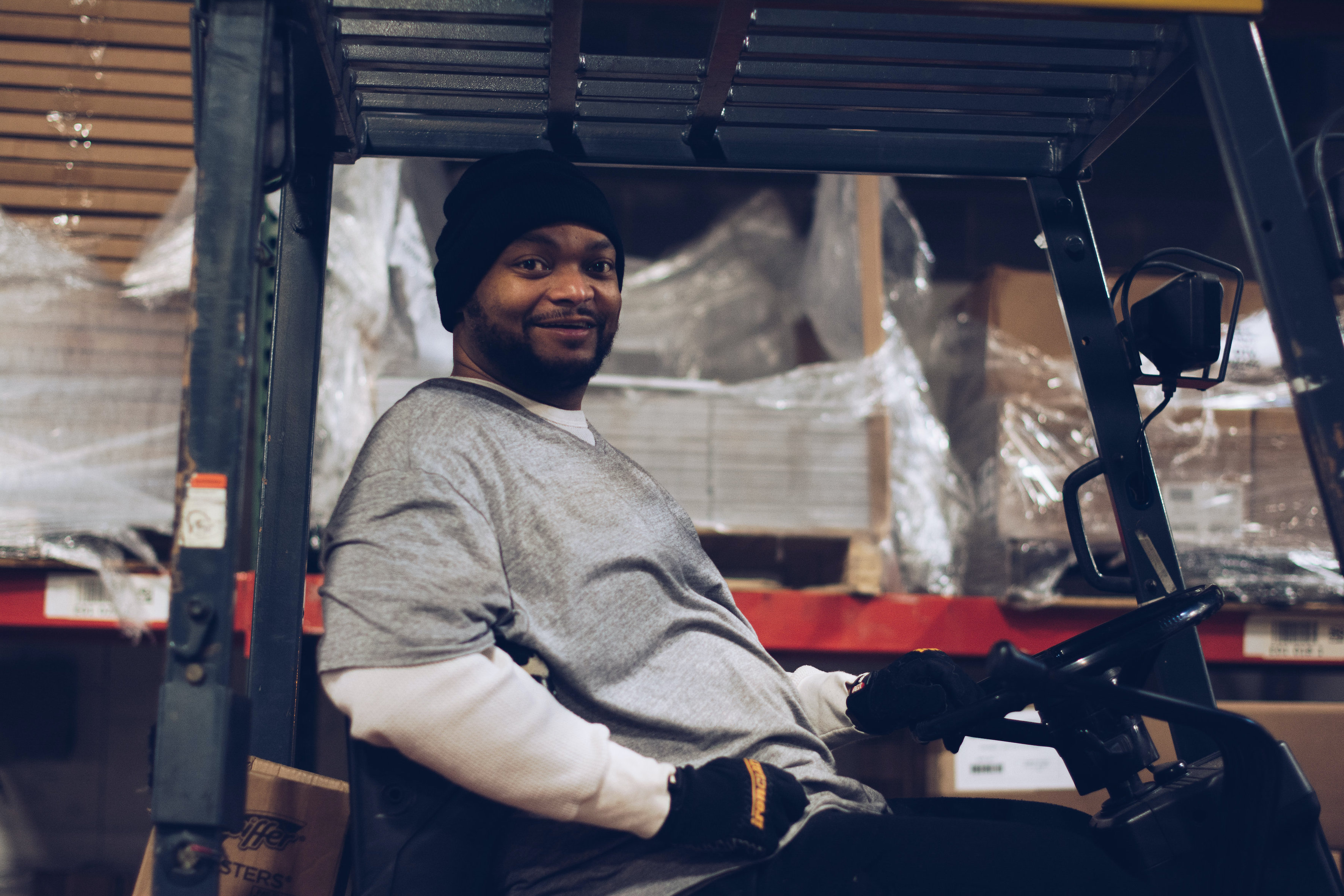 Above: a worker in a warehouse supported by First Step Staffing. The non-profit, which receives funding from REDF, employs people facing barriers to finding jobs.
The Annie E. Casey Foundation had invested in social enterprises with a focus on employment for more than 30 years, said Tracy Kartye, the foundation's director of social investments, adding that REDF had been a key partner in this work. This latest investment was a "natural extension" of these efforts and would "help provide more resources just when it's needed most". 
The impact of Covid-19 has "exponentially" increased the need for the jobs, training, and supportive services that employment social enterprises provide, REDF said. Overall unemployment rates in the US have rocketed during the pandemic, from 3.7% in February to 6.7% today, with a peak at 14.7% in April. In 2017, a study by the American Enterprise Institute had already estimated that close to 10 million people could benefit from employment opportunities provided by social enterprises. 
This investment will help provide more resources just when it's needed most
The Annie E. Casey Foundation, a Baltimore-based philanthropic organisation, aims to improve the prospects of the millions of children at risk of poor educational, economic, social and health outcomes.

RIIF CEO, Carrie McKellogg, said the fund was particularly interested in the Annie E. Casey Foundation's focus on helping youth and young adults find employment, and that the fund was "eager to expand the evidence base and identify potential borrowers that serve this population."
REDF was founded in 1997 to grow the employment social enterprise field in the US. In addition to loan finance, it provides enterprises with grants and capacity building to help them develop sustainable models and grow their reach.
Top picture: a worker in a warehouse supported by First Step Staffing. Teaser picture: Firebrand Artisan Bread receives a working capital loan from RIIF and employs people striving to overcome employment barriers.
Thanks for reading Pioneers Post. As an entrepreneur or investor yourself, you'll know that producing quality work doesn't come free. We rely on our subscribers to sustain our journalism – so if you think it's worth having an independent, specialist media platform that covers social enterprise stories, please consider subscribing. You'll also be buying social: Pioneers Post is a social enterprise itself, reinvesting all our profits into helping you do good business, better.