Impact Investment Exchange launches $27m bond to help women in Asia rebuild livelihoods post-Covid
Singapore-based Impact Investment Exchange (IIX) has issued its US$27m Women's Livelihood Bond 3 (WLB3), the third in the $150m WLB series of gender bonds aimed at creating sustainable livelihoods for more than 3 million women in developing countries.
WLB3 will be backing enterprises in India, Indonesia, Cambodia and the Philippines that are directly supporting women to respond to or recover from the economic effects of the pandemic.

The issuance closes on 10 December and the bond offers a 3.95% coupon for a four-year tenor. The total bond size includes a $24.7m issuance and $3m subordinated debt provided by IIX's newly-launched Women's Catalyst Fund (WCF) as first loss capital. This is the maiden investment for WCF, a gender-lens investment vehicle which helps underserved women in developing countries to recover from Covid-19.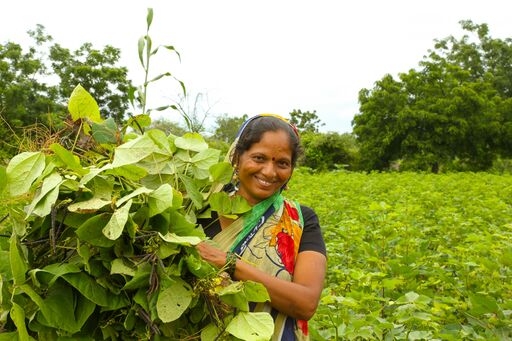 Above: IIX's third Women's Livelihood Bond will help women to recover from the economic effects of Covid-19
Investors include American asset manager Nuveen and New Zealand-based fund manager Pathfinder NZ. IIX counts a number of private and public partners, including the United States Agency for International Development (USAID), law firm Latham & Watkins, Australian bank ANZ and the United Nations Economic and Social Commission for Asia and the Pacific (UNESCAP).
IIX's CEO and founder, Professor Durreen Shahnaz, said, "At a time when Covid-19 caused governments, investors and businesses to turn inward and leave behind millions of underserved women, we took a stand to do what is right. We closed a deal of immense proportions during a pandemic, and taught the world's leading institutions how to create a new financial product that works for the 99%."
We taught the world's leading institutions how to create a new financial product that works for the 99%
IIX aimed to push the boundaries of the financial markets through its innovative financial instruments, Shahnaz added, and to "create truly systemic change that will outlast any pandemic."
IIX, the only non-bank issuer of gender bonds, launched its first WLB series bond in 2017, the first impact investing instrument to be publicly listed, on the Singapore Exchange. The WLB1 mobilised $8m, offering a 5.65% coupon for a four-year tenor. IIX issued its $12m second WLB in January, priced at 4% for a four-year tenor.
These bonds differ from social impact bonds as they mobilise private sector capital to generate positive social impact, offer financial returns independent of social outcomes, and are able to be listed on both social and traditional exchanges.
Paul White, head of capital markets at ANZ, the lead placement agent, said the transaction was well received from a broad spectrum of investors looking for a social impact investment.
"IIX and the Women's Livelihood Bond 3 are aligned with our purpose to shape a world where people and communities thrive," he said.
Image credits: IIX
Thanks for reading Pioneers Post. As an entrepreneur or investor yourself, you'll know that producing quality work doesn't come free. We rely on our subscribers to sustain our journalism – so if you think it's worth having an independent, specialist media platform that covers social enterprise stories, please consider subscribing. You'll also be buying social: Pioneers Post is a social enterprise itself, reinvesting all our profits into helping you do good business, better.