UK government urged to invest wisely following announcement of £800m from dormant assets for 'good causes'
Social enterprise leaders welcome new funds but warn that rolling out £800m Dormant Assets Scheme without careful planning would be a "massive mistake" – while shadow charities minister says policy is "scraping the barrel".
Key social enterprise and impact investment organisations said the UK government should carefully assess how to best use the £800m to be made available from dormant assets for "good causes". 
The government announced on Saturday that it would legislate to expand the Dormant Assets Scheme, which has used money from dormant accounts to support social and environmental initiatives across the UK since 2011.
In its current form, the scheme takes funds from bank and building society accounts which have not seen any activity for more than 15 years and where owners cannot be tracked down. A total of £745m has been invested so far, including £425m used to establish Big Society Capital in 2012.
The expansion would encompass a wider range of dormant assets contained in insurance policies, pensions, investment and wealth management, and securities. In 2017, the Dormant Assets Commission identified that up to £2bn could be available in the expanded pool.
The government estimates around £1.7bn could be made available to transfer to Reclaim Fund Ltd, which administers the scheme. However, the Reclaim Fund will continue to retain a proportion of the money in case of future reclaims by owners, making around £800m available to invest.
Oliver Dowden, Secretary of State for Digital, Culture, Media and Sport, said: "Funds raised through the existing Dormant Assets Scheme have already made a huge difference to vulnerable people and communities across the UK, especially during the pandemic. Expanding the scheme will mean hundreds of millions more for good causes, helping us to build back stronger in the years to come."
However, Shadow Minister for Civil Society and Labour MP Rachael Maskell told Pioneers Post both the timing and the amount of money made available were unsatisfactory. 
Charities and social enterprises should not be thrown the scrapings of bank accounts – Rachael Maskell, shadow minister for civil society
Investment in the sector was positive, she said, but charities and social enterprises should not "be thrown the scrapings of bank accounts" and should be "seen as a core part of our nation's economy as well as civil society" she said. The sector, already in a "desperate situation", should be "first and not last in the queue", she added.
Maskell also accused the government of "scraping the barrel" instead of having a clear investment strategy to sustain the sector in the long term, she said. "Throwing money at problems, as we all know, does not really have the impact that a proper, planned approach can have."
Investing with 'eyes open' 
A government spokesperson said that funding raised through the expansion of the scheme would enable continued support for social and environmental initiatives, including supporting the long-term recovery efforts following the Covid-19 crisis, and help it to "build back stronger" in the years to come. "This has already been happening with the current Dormant Assets Scheme," the spokesperson added.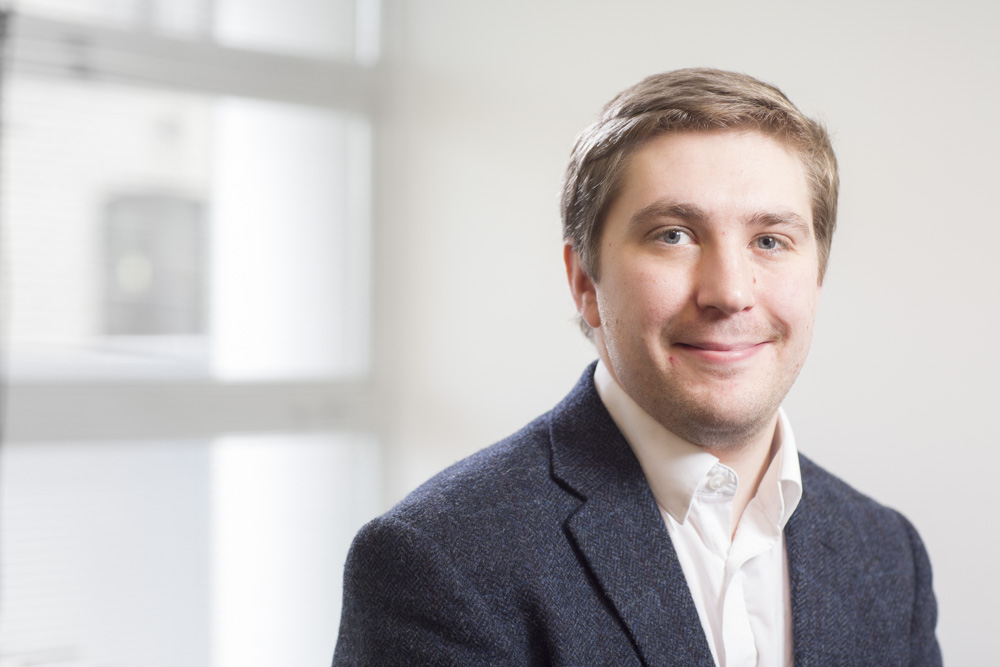 It is not yet clear, however, how the new money will be used this time. The government said only that the £800m would be made available for "good causes" without specifying which organisations would receive funding. Previous beneficiaries include – alongside Big Society Capital – the Access Foundation (£40m) the Youth Futures Foundation (£90m) and Fair4All Finance (£96m). 
Andrew O'Brien (pictured), director of external affairs at network body Social Enterprise UK, welcomed last week's announcement but said he hoped the government would take a closer look at how the money is distributed and to whom.
"If we're going to have another round of assets into social investment, we need to do it with our eyes open, and knowing what we're doing and what we're trying to achieve with that, rather than just put another £300m into a marketplace without a clear understanding of it," he added. 
We have reached a limit of what can be achieved by putting public money into social investment as it is currently structured
The social impact sector had changed and grown since the first round of dormant assets funding 10 years ago, and the dormant assets scheme had to "keep pace with that", O'Brien said, adding that we had "reached a limit" of what could be achieved by putting public money into social investment as it is currently structured. "I think it would be a massive mistake to just roll the scheme forward and put money into it without really considering its impact."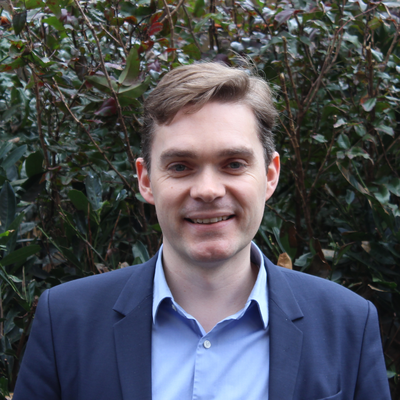 Nick Temple (pictured), CEO of Social Investment Business, which has been issuing loans funded by dormant asset money through the Resilience & Recovery Loan Fund, said he hoped the announcement would "kick off the conversation" about how to make the most of social investment. Using data and evidence to understand where the money was most needed and what had and hadn't worked in the past, would be crucial, he said.
Asked how the government will ensure the money will be distributed in a way that generates maximum impact, a spokesperson told Pioneers Post the funding would "be channelled into innovative, long-term initiatives that bring about systemic change to some of the UK's most important challenges" and added that it had previously been used in England "for important initiatives focusing on youth, financial inclusion or social investment". The government recognised and welcomed the strong interest in the ways future funds could best be spent, the spokesperson continued, adding that the government would "consider whether this is an area that should be reviewed".
'Over-centralisation'
Questions have also arisen about channeling most of the money through Big Society Capital. Maskell said that since social enterprises and charities were "rooted in communities", a "place-based approach" was needed as well as "emphasising the importance of localism." 
"We know that in order to have an effective place-based approach in the sector you need to take away this over-centralisation. It clashes with the culture of what the sector is very much about: rooted in communities, providing social business opportunities," the Shadow Minister added.
Making sure that the money is channelled to the areas of most need is very important
She said the need for a national organisation such Big Society Capital was obvious, but that, given high levels of inequality both within and across regions in the UK, "making sure that the money is channelled to the areas of most need [was] very important."
Temple also highlighted the need for funders to be closer to the community to ensure funding reached those that needed it most, highlighting black communities, as one example. While BSC had an obvious role to play, it could partner with communities to strengthen local organisations, he said, and find ways to ensure that at least part of the financial return from an investment remains in the same community.
'Years' to unlock money
The government has not given an estimation of how long it could take for the money to be made available. The speed at which the funds will be unlocked depends on legislating "when parliamentary time allows" as well as on "industry readiness and participation", according to a government spokesperson. Temple suggested it would be years before social enterprises and charities would see the money. 
Despite the "urgent need" for many social sector organisations due to Covid-19, Maskell said the £800m was not a rescue fund providing "instant money", and called for clarity on how the government would "get that money out there quickly."
At Pioneers Post we're working hard to provide the most up-to-date news and resources to help social businesses and impact investors share their experiences, celebrate their achievements and get through the Covid-19 crisis. But we need your support to continue. As a social enterprise ourselves, Pioneers Post relies on paid subscriptions and partnerships to sustain our purpose-led journalism – so if you think it's worth having an independent, mission-driven, specialist media platform for the impact movement – in good times and in bad – please click here to subscribe.