Slimmed-down Power to Change to continue to 2026 with £20m Lottery funding
Power to Change, the independent trust that supports community businesses in England, is to extend its operations for another five years, thanks to a £20m cash injection from the National Lottery Community Fund – albeit on a smaller scale and with reduced staff numbers.
The trust, which was created as a time-limited spend-down trust six years ago, was due to end activities in 2022. The initial £150m endowment it received from the same fund in 2015 enabled it to invest £86m to date in community businesses, defined as those led by the local community and trading for community benefit.
But Power to Change decided to continue beyond 2022 to support the sector through the Covid-19 pandemic and into the recovery. "We felt it was important to continue for a further five years," CEO Vidhya Alakeson told Pioneers Post.
Alakeson said the Lottery investment was a "vote of confidence" in the social economy and the community sector. "As we move through the recovery, it's vital that we do everything we can to help these businesses navigate what will be a tricky path so they can remain viable for their communities."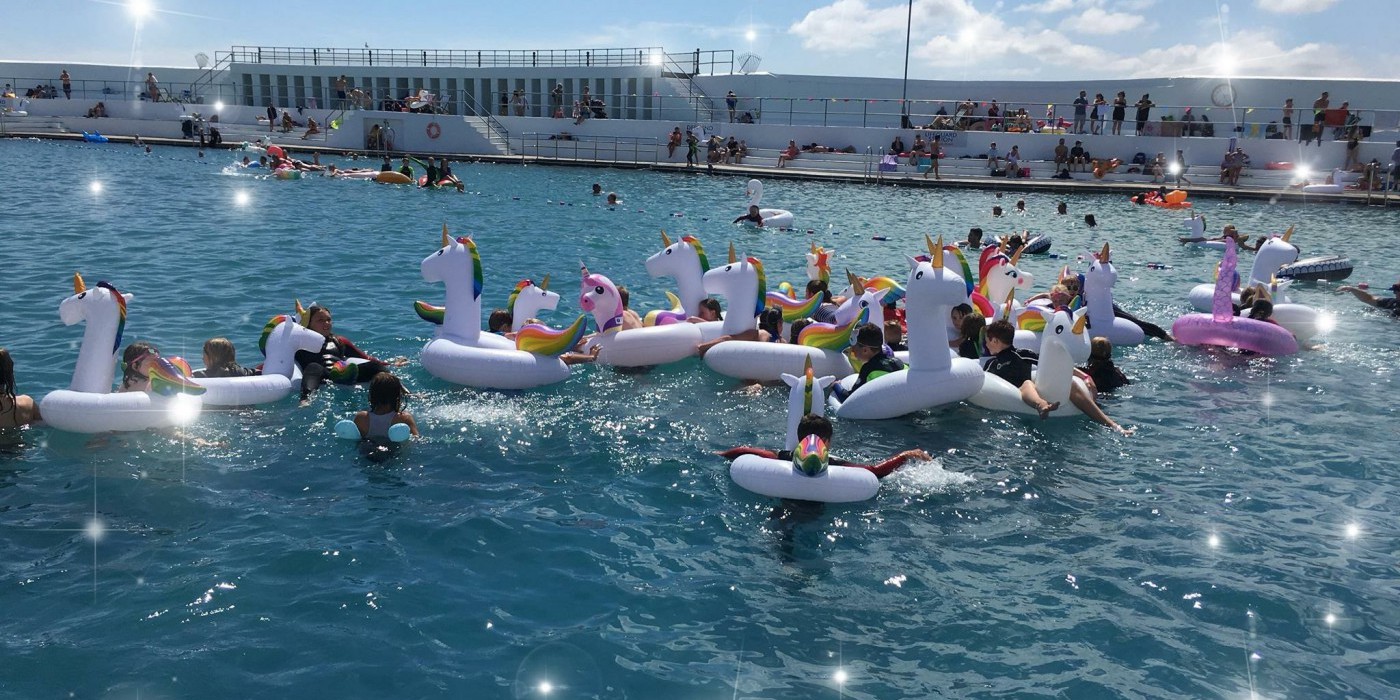 Above: Jubilee Pool in Penzance has been supported by Power to Change
More partnerships
Power to Change will have to operate at a reduced scale, as the funding for the additional five years is much smaller than the first endowment. It will reduce employee numbers from 50 to 35 full-time positions, and decrease its direct grant-making to around £10m a year. 
"While we've been lucky to secure this money from the Lottery and we have some of our original endowment left, we are not able to operate quite at the same scale as we've operated over the last six years," Alakeson said.
We are not able to operate quite at the same scale as we've operated over the last six years
She added that Power to Change intended to "act as a catalyst for the sector and draw resources from others," focusing on forming partnerships.
"With the scale of endowments we originally had, we could look at the needs of the sector and try to meet them all ourselves. We now are going to do a lot more with others, through others, in various kinds of partnerships," Alakeson added.

£10m more needed
The trust still needs to raise an additional £10m to fully implement its next five-year strategy; if unsuccessful, it will have to reduce its ambitions. "We want to provide as much support to the sector as we can, so we will set out with the objective to raise this money," Alakeson said. The trust was looking, among others, to the dormant assets funding that the government intends to make available for "good causes".
While none of the staff expected to have a "job for life" at Power to Change due to its time-limited nature, Alakeson said she still felt making redundancies was difficult. "These processes are never easy, and Covid makes that even harder," she added. The trust was helping affected staff with placements and careers advice.
We now are going to do a lot more with others, through others, in various kinds of partnerships
Commenting on the new funding for Power to Change, Elly De Decker, England director at The National Lottery Community Fund, said: "A year of crisis has meant community organisations and businesses in England have faced financial difficulties due to Covid-19. As the largest funder of community activity in the UK, we know community businesses are rooted in their local communities and make a big difference to local life and people."
Community businesses in England employed 37,000 people in 2020, and Power to Change estimates that 56p of every pound spent in a community business stays in the local economy.
Header image:  The Crop Drop team at Wolves Lane in London, a community business that received support from Power to Change
Thanks for reading our stories. As an entrepreneur or investor yourself, you'll know that producing quality work doesn't come free. We rely on our subscribers to sustain our journalism – so if you think it's worth having an independent, specialist media platform that covers social enterprise stories, please consider subscribing. You'll also be buying social: Pioneers Post is a social enterprise itself, reinvesting all our profits into helping you do good business, better.