Tipping Point Fund grants $3.3m to 16 organisations to 'harmonise' impact reporting
Sixteen organisations have received a total of $3.3m in grants from the Tipping Point Fund on Impact Investing (TPF) to back their work to improve impact reporting, in the fund's largest grant cycle to date.
TPF is a donor collaborative vehicle (where multiple donors coordinate resources to advance a common cause) which aims to grow the impact investing market without diluting its purpose. It was created in December 2019 with an initial $14m in philanthropic capital. 
The grantees include independent impact verification provider BlueMark, the Global Impact Investing Network and B Lab, the non-profit behind the B Corp accreditation. The money will fund their research and initiatives to improve impact data availability, metrics and measurement, which TPF says is crucial to developing the impact market. 
As the market grows, evolves and enters the mainstream, so too must the metrics, tools, and platforms used to measure and disclose impact
"Access to clear, consistent and comparable data is an essential part of the impact investing market and is key to the efficient flow of capital," said Fran Seegull (pictured below), executive director of TPF and president of the US Impact Investing Alliance. 
"As the market grows, evolves and enters the mainstream, so too must the metrics, tools, and platforms used to measure and disclose impact to various stakeholder groups." 
One key focus of the grant was harmonisation of impact reporting and collaboration between different organisations to find common definitions and criteria. Harmonisation was the "perennial discussion", Seegull told Pioneers Post. "In the impact investing sector, we always talk about divergent language, we talk about divergent definitions, divergent methodology." 

But the current landscape presented an opportunity, according to Seegull: calls for more convergence on sustainability standards in the private sector (as investors increasingly ask for impact verification and assurance) were coupled with a political will in the public sector to regulate sustainability disclosure, she said – and this was opening "regulatory windows" for globally accepted standards. "That's what's driving our interests, and the field's interest in getting to standards, alignment and harmonisation," she added.
Nobel Prize question
Designing standards that reflect the whole complexity of social change at community level was, Seegull said, "a Nobel Prize for economics" question. But while setting global standards was a top-down approach, she added, efforts were made to source information at ground level. 
Two of the organisations awarded grants by TPF were focussed on collecting data with beneficiaries on the ground: 60 Decibels, a social enterprise which uses SMS and other light-surveying technology to source ground-level feedback in developing countries; and Adasina Social Capital, which works with social justice organisations in underserved communities to understand what impact they want to see.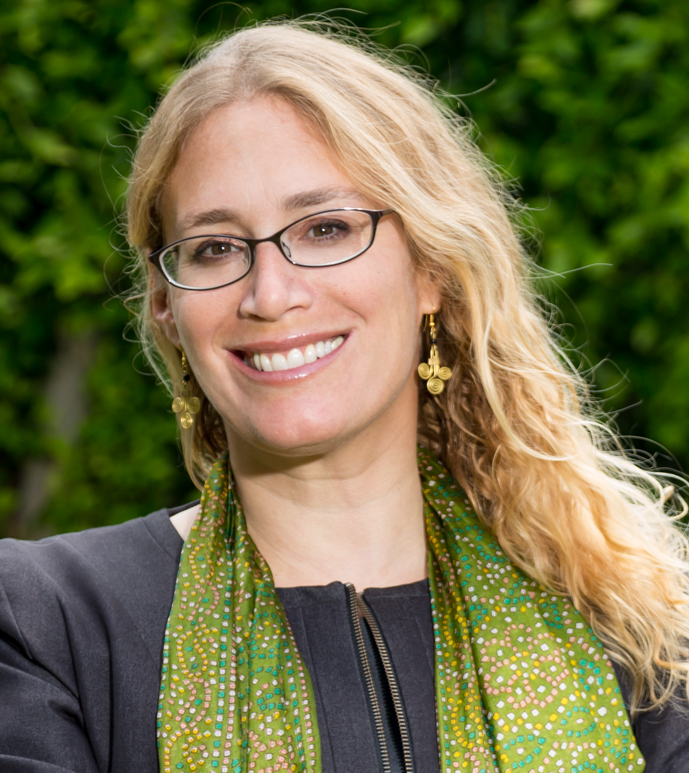 Another focus area was the improvement of data infrastructure. With the development of standards and sustainability disclosures being mandated by governments, "there's a lot of data coming", Seegull (pictured) said. 
She added that where that data was housed, how it was tagged and how data platforms were interoperable was going to be very important, to avoid creating "siloed pockets of data": making impact data comparable and shareable across companies and funds globally meant it could be used by investors to inform their decisions.
Efforts to develop reliable and comparable standards for impact investing have been on the agenda in recent months. The newly launched Impact Taskforce, which is backed by the UK government, said it aimed to develop globally accepted impact reporting standards by the end of the year. 
The taskforce includes Douglas L Peterson, president and CEO of data and ratings giant S&P Global, who said "transparency and a common language for accounting and reporting are essential for every asset class and investment approach, and impact investing is no exception."
Seegull said harmonised impact disclosure requirements across jurisdictions for institutional investors and companies would be "a game changer for our field".
Photo: iStock/ EmirMemedovski
Thanks for reading Pioneers Post. As an entrepreneur or investor yourself, you'll know that producing quality work doesn't come free. We rely on our subscribers to sustain our journalism – so if you think it's worth having an independent, specialist media platform that covers social enterprise stories, please consider subscribing. You'll also be buying social: Pioneers Post is a social enterprise itself, reinvesting all our profits into helping you do good business, better.