How redemption and covenant guide me as an impact investor

Two central themes within Judaism – one that values every being as equal, and one that calls on us to help create a kinder world – offer direction and a sense of humility for ZORA Ventures' Vanessa Bartram, while joining forces with others across borders and across faiths provides the 'spiritual fuel' to continue a long, difficult journey.  The second in our special series on faith-based investing.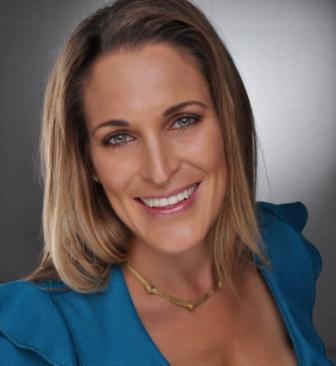 As Jews, we are taught about two central themes within Judaism: redemption and covenant.
Redemption is the idea that the world will eventually be brought to a state of perfection, where – according to the teachings of Rabbi Yitz Greenberg – every living being will finally fulfill his or her birthright of being "created in the image of God." That is to say that every being should be respected and treated as irreplaceably unique, equal, and of infinite value.
Today, of course, we have to look no further than the daily news to know how far behind this ideal our reality lags. Racial injustice, poverty, disease and countless other ills continue to undermine the dignity of billions of people on our planet.  
The second theme, covenant, tells us that God entered a partnership with humans to do the actual handiwork of bringing the world to this redemptive state. We are not to sit around and wait for perfection to arrive. Rather, redemption will be brought about only through human action, as we slowly and tirelessly work to perfect the world across generations and millennia. This is the long arc of the moral universe being slowly bent towards justice. 
Redemption will be brought about only through human action, as we slowly and tirelessly work to perfect the world
Thus, our task as individuals is to use every opportunity and every resource – no matter how small or seemingly trivial – to overcome these modern threats to the sanctity of life and to move our world to a kinder and more understanding place that respects the divine nature of every being. Our mission is to work to find cures to disease, to prevent hunger and material desire, to end wars and natural disasters that threaten human life and wellbeing, and to eliminate all forms of oppression and injustice. In short, familiar work for the impact investors among us.  

Spiritual fuel for impact
This vision of redemption and covenant serves as my roadmap as an impact investor. It offers a sense of direction and, no less critically, of patience and humility as I – and growing numbers around me – seek to make small but quantifiable progress on enormous and intractable challenges. The knowledge that many of us are working in parallel, across organisations, borders and faith communities, provides the spiritual fuel to continue the journey.  
At ZORA Ventures, we invest in early-stage Israeli technology companies with solutions that help the world's largest companies do what they do more healthily, sustainably and resource-efficiently. Our portfolio companies – ten to date, with plans for 15 by 2022 – are small teams with huge vision, seeking to create scalable impact for hundreds of millions of people globally with pragmatic solutions to our world's largest challenges in health, hunger, environment and climate change.
Amai Proteins is one recent example of our portfolio investments. Ilan Samish, CEO, redesigned a naturally-existing sweet protein to make it suitable for use in mass food manufacturing with the objective of reducing obesity and diabetes. Three thousand times sweeter than sugar, Amai's sweet protein is a healthy sugar alternative now being piloted by PepsiCo, Danone, OceanSpray and others to reduce the sugar content of their products by 40-70%. ZORA projects that Amai can reduce the world's excess sugar consumption by approximately 1% within four years. 
When faith catalyses commitment
In March this year, for two special nights, my family gathered around the dining room table – repurposed from its temporary use as my Covid home office – for our Passover seder. We were reminded of our annual obligation as Jews to not simply retell the story of the Exodus, but rather for each of us to actively pretend and feel that I was a slave and that God delivered me out of Egypt.
This is a long journey that requires many partners, each of us playing a small but necessary role
What is the purpose of this profoundly theatrical ritual? Would it not suffice to imagine our ancestors fleeing the tyranny of Pharaoh? The point, we come to understand, is for each of us to attempt to feel firsthand the lack of dignity inherent in oppression and to viscerally embody its effects. The goal is for this annual experience to serve as a catalyst for us to renew our commitment to identifying forms of oppression existing around the world today – hunger, disease, poverty, climate injustice, racism and discrimination – and to do something about them. 
As we seek this minute yet measurable change, we are reminded that this is a long journey that requires many partners, each of us playing a small but necessary role. The Global Impact Investing Network's dedication to convening, educating and strengthening impact investors provides the necessary infrastructure and reassurance that, working in concert, we are slowly bringing the world to a more perfect state.
Vanessa Bartram is managing partner of ZORA Ventures, a dedicated impact tech fund in Israel. 
Header image by David Holifield on Unsplash
Thanks for reading Pioneers Post. As an entrepreneur or investor yourself, you'll know that producing quality work doesn't come free. We rely on our subscribers to sustain our journalism – so if you think it's worth having an independent, specialist media platform that covers social enterprise stories, please consider subscribing. You'll also be buying social: Pioneers Post is a social enterprise itself, reinvesting all our profits into helping you do good business, better.