Lobbying, citizen assemblies and political entrepreneurs: the tools for changemakers to shape policies
Changemakers should not shy away from using powerful tools to influence politicians – starting with lobbying, attendees of the Ashoka Changemaker Summit heard this week. And they can start by talking to the new breed of "political entrepreneurs", often young and focused on social impact, who are looking for solutions.
Social innovators must overcome their aversion to lobbying if they want their ideas to be translated into policies, delegates of the Ashoka Changemaker Summit in Torino, Italy, were told on Thursday.
Alberto Alemanno, co-founder and director of The Good Lobby, an organisation that helps citizens engage with public policy, said social entrepreneurs and innovators were "not good at lobbying" because they demonised it and saw it as something linked to corporate pressure and corruption.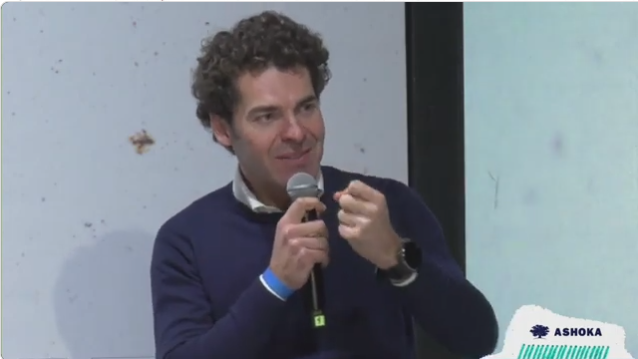 But if they wanted to be heard by politicians and shape public policy, social innovators needed to go the "extra mile" and use the "best tool we have beyond protesting", Alemanno (pictured), who is an Ashoka fellow, said. 
Changemakers had solutions to social problems; but the only way to see them implemented in real life was to sit down with policymakers and talk about the processes, timelines, and importantly tradeoffs involved in implementing social innovation at the public level.
Lobbying is the best tool we have beyond protesting
Also talking at the event, Marie Ringler (pictured), who leads Ashoka's activities in Europe, said involving civil society, changemakers and young people in policy making was needed to repair the existing "breakdown of trust" between citizens and policymakers.
"We have to make sure we do not look only through the eyes of those who are in positions of policymaking and power," she said.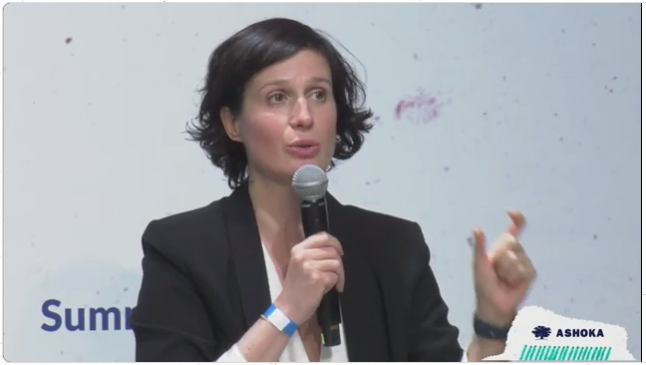 "Who do we partner with to make sure we hear the voices of disadvantaged groups and minorities that we don't typically hear in the political discourse?... To me, this is where civil society, social innovators and social entrepreneurs have a role to play, because they're reframing the problem."
Ashoka was trying to do this with the Hello Europe programme, in partnership with the European Commission, Ringler said. The initiative aimed to make sure refugees were represented in parliamentary hearings and had a say in the conversation on how Europe was welcoming them.
Frustrated: young changemakers
Young people were the most likely to come up with transformative ideas, the panel said, so it was essential to remove the barriers that held them back.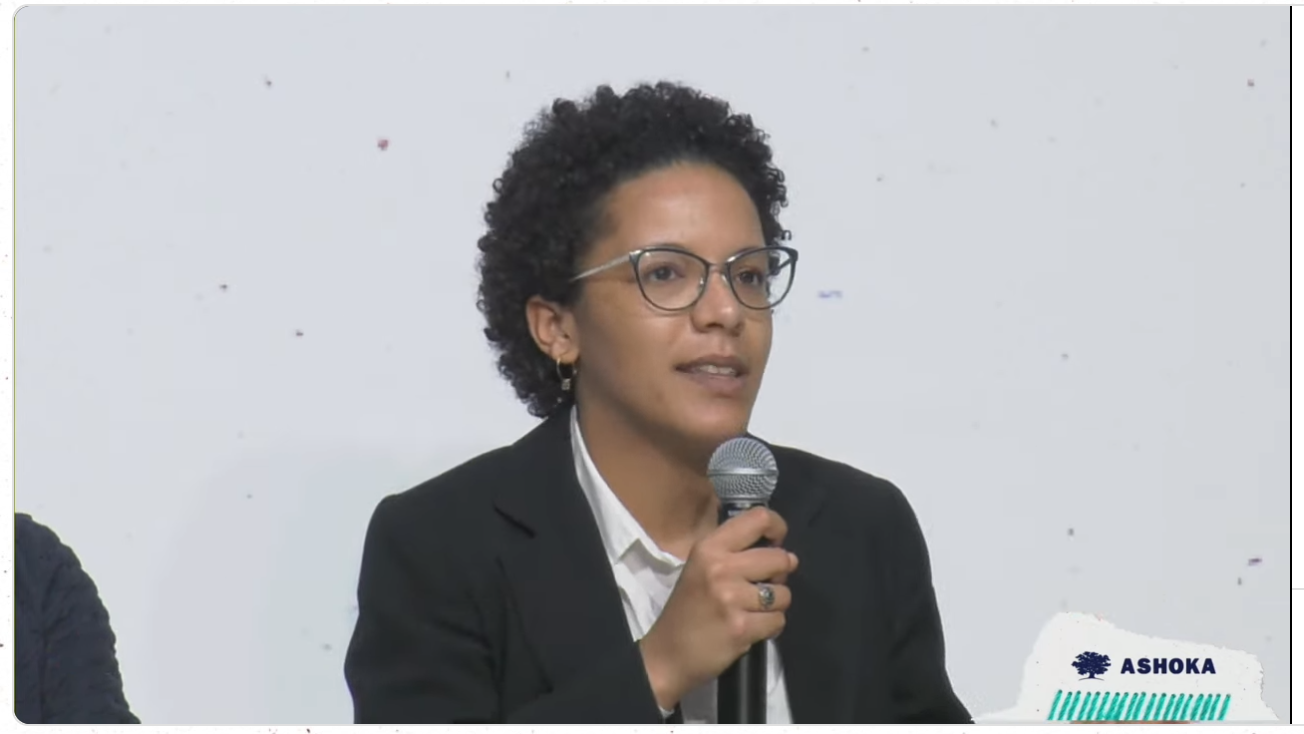 Among those barriers is a lack of education about social innovation, according to Viviane Ogou Corbi (pictured), youth delegate of Ashoka Spain. "We don't learn anywhere how to be a participative citizen," she said. 
Society was not giving young people the confidence needed to develop their ideas, and as a result they tended to be afraid to start new initiatives, Ogou Corbi said. There was also a lack of formal structures for them to share and broadcast their ideas. 
"There are no structures for civil society to take part in decision making. So how are we going to have them for young people?" 
We don't learn anywhere how to be a participative citizen
Influencing 'political entrepreneurs'
Alemanno described a crisis of interest in electoral politics– with fewer and fewer people actually going to vote. But at the same time, he added, there was a rise in participatory politics, with more people wanting to be part of the conversation, but differently: through their own movements and initiatives. But how to bridge the gap between civil society and those in power?
Citizens' assemblies – where a group of randomly selected people debate an issue and propose solutions to social problems – could be a route towards more participation of civil society, the speakers said. Alemanno gave the example of Ireland, where citizens' assemblies managed to break the political gridlock on abortion and same-sex marriage. 
Citizens are the only ones who can actually make a politician more courageous
"Politicians alone are not enough to change the situation," he said. "[Citizens] are the only ones who can actually make a politician braver, more courageous and actually embrace some ideas that may appear radical, but that are already mature in society." 
Alemanno pointed to what he described as an ambitious example of political institutions "opening" to civil society: the Conference on the Future of Europe, a series of citizen-led debates launched by the European Parliament, Council and Commission, that aims to shape future EU policy through popular participation. 
The ultimate goal was to enable policymakers to become changemakers themselves within their institutions, Alemanno said. But that required entirely changing the mindset of civil servants. 
But there was hope: some politicians, which he branded "political entrepreneurs", were open to social innovation. Often new to the political landscape, young and focused on social impact, they were looking for solutions – and social innovators had them, Alemanno said: changemakers should seize the opportunity to reach these people.
Header image: iStock
Thanks for reading our stories. As an entrepreneur or investor yourself, you'll know that producing quality work doesn't come free. We rely on our subscribers to sustain our journalism – so if you think it's worth having an independent, specialist media platform that covers social enterprise stories, please consider subscribing. You'll also be buying social: Pioneers Post is a social enterprise itself, reinvesting all our profits into helping you do good business, better.