Westminster vice-chancellor: Why my gold-standard social enterprise university won't top the league tables
As global impact rankings are announced for higher education institutions, incentives for universities to focus on people and planet are increasing, despite the challenges of standard university league tables.
The vice-chancellor of one of the UK's top social enterprise universities has warned that pursuing a broad social mission is not likely to win a high place in the university rankings – although things are changing for the better.
Dr Peter Bonfield, from the University of Westminster, told higher education institutions and social enterprises: "If I wanted our university to get to the top of the rankings we would have to change... when there is a real need for us to do what we are doing."
Dr Bonfield was the keynote speaker at an event hosted by his university in London last month and run jointly by social enterprise accreditation body Social Enterprise Mark CIC and social change consultancy Cambio: House of Social Change.
The day-long gathering was designed to explore what the organisers described as 'The Golden Thread' of social enterprise and how it could be woven into the thinking and learning across universities and other higher education institutions more effectively.
Asked about the apparent conflict between social enterprise goals and most standard university rankings, Dr Bonfield told Pioneers Post it was "right we should support all students to maximise what their outcomes are" but that education was about "enabling people whatever their backgrounds to achieve and become a good citizen and contribute to a richer society in its broadest sense".
If I wanted our university to get to the top of the normal rankings we would have to change
Explaining the history of the University of Westminster, which dates back to 1838, Dr Bonfield said its founders had envisioned the institution both as a place for pioneering innovation and somewhere that would give children from the poorest communities across London the skills and education that would help transform their lives. "There is something in our DNA and culture about doing things that are making a positive impact," he said.
Now the university's mission was "to help students from different backgrounds fulfil their potential" and many of  21,500 students still came from poor communities, Dr Bonfield said.
The University of Westminster recently secured the Social Enterprise Gold Mark for a second year and has been scaling up its social enterprise activities, providing new opportunities for students and colleagues who want to create social ventures, and developing an 'enterprise and employability hub' that is due to open in 2024. "We are really pleased to have the Social Enterprise Gold Mark," Dr Bonfield said. "Here we have got a real system to critically measure how we are doing."
The university's students themselves are also socially enterprising, he added, pointing out that one in five go on to set up their own business, and many of those businesses are focused on a social purp
ose.
University Impact Rankings announced for 2022
On another positive note, Dr Bonfield said that the global impetus towards delivering the Sustainable Development Goals was a further incentive for universities around the world to show their contribution on social and environmental issues.
Indeed, the Univeristy of Westminster is named in the top 200 in the most recent Impact Rankings published by Times Higher Education, which is now into its fourth edition. The annual Impact Rankings claim to be the only global performance tables that assess universities against the United Nations' Sustainable Development Goals (SDGs).
The 2022 list – topped this time by Western Sydney University in Australia – includes 1,406 universities from 106 countries/regions. No one country dominates the top 10, with universities from the UK, Saudi Arabia, Malaysia, New Zealand and Japan also featuring. Newcastle and Manchester (last year's number one) scored highest in the UK, at numbers eight and nine respectively. Overall, the UK had the most universities in the top 100 at 20. Australia was close behind with 17 in the top 100, followed by 16 in Canada and seven in New Zealand.
Why universities should be leaders in social enterprise
Other key issues discussed during the London event last month, which was also supported by CU Social Enterprise, Coventry University's enterprise hub, included how better to engage and promote the social enterprise agenda among students, getting 'buy in' within universities themselves for  social enterprise programmes, and pushing for changes in policy to increase procurement opportunities for social ventures to deliver goods and services within university supply chains.
Around 10 universities currently have the Social Enterprise Mark – itself an international accreditation – including five at 'gold mark' standard, and another 10 are in the pipeline.
Social Enterprise Mark CIC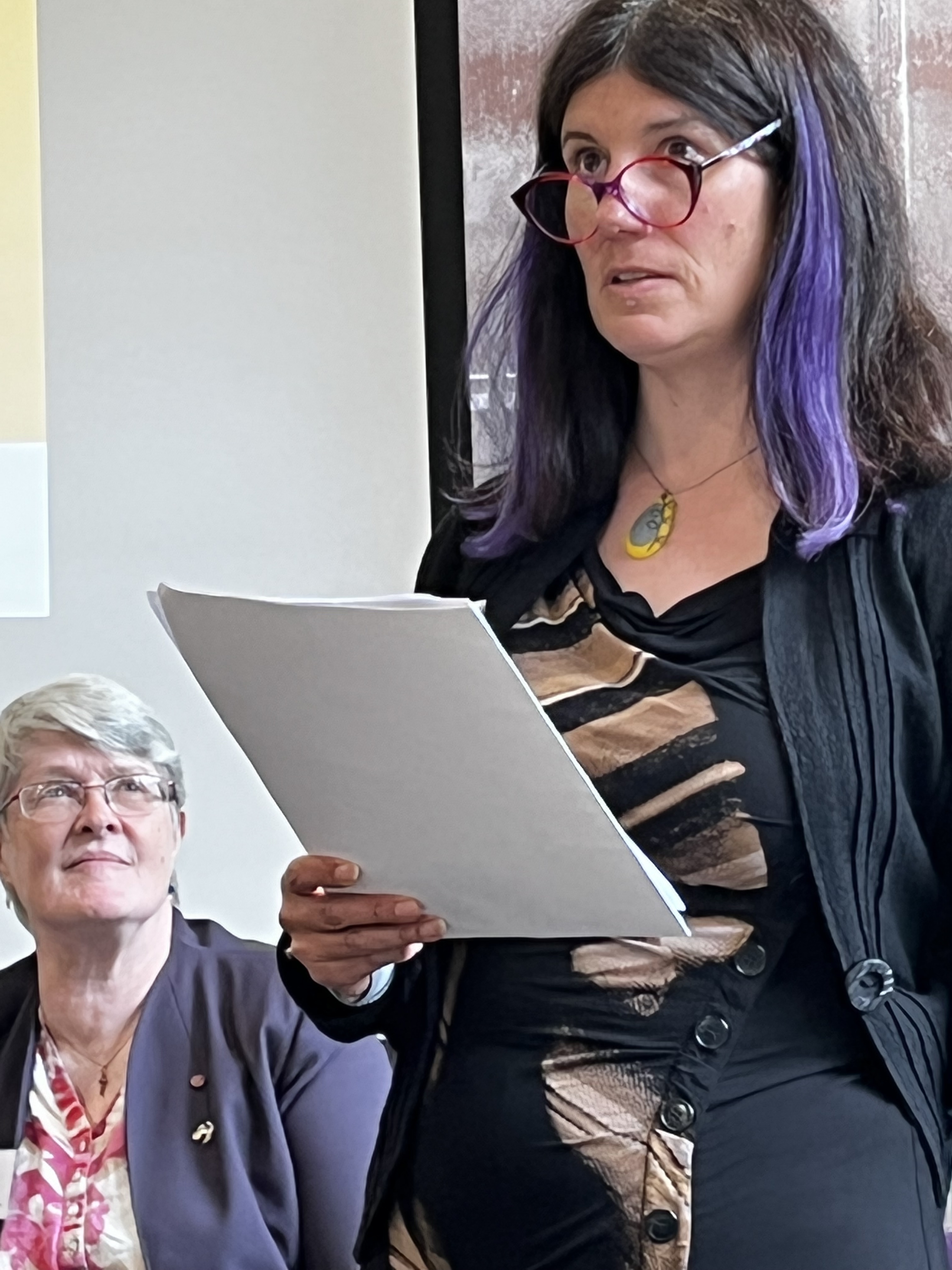 managing director Lucy Findlay (pictured left) said many universities now recognised their legal, cultural and operational structures as those of social enterprises and there were opportunities to progress this agenda and explore key opportunities through the CIC's growing HEI (higher education institution) Network.
"It's all about showing leadership in the world about the notion business can be done differently, as a social enterprise," she told Pioneers Post. "Universities and civic organisations can provide that leadership and that inspiration because they have got young people that aspire to bring about a better world."
Universities can provide that leadership because they have got young people that aspire to bring about a better world
Peter Ptashko (pictured below right), founder of co-organisers Cambio: House of Social Change, said universities had already shown their capabilities in the social enterprise space thanks to a major programme funded over 10 years by the now defunct Higher Education Funding Council for England, which supported over 5,000 early stage social entrepreneurs.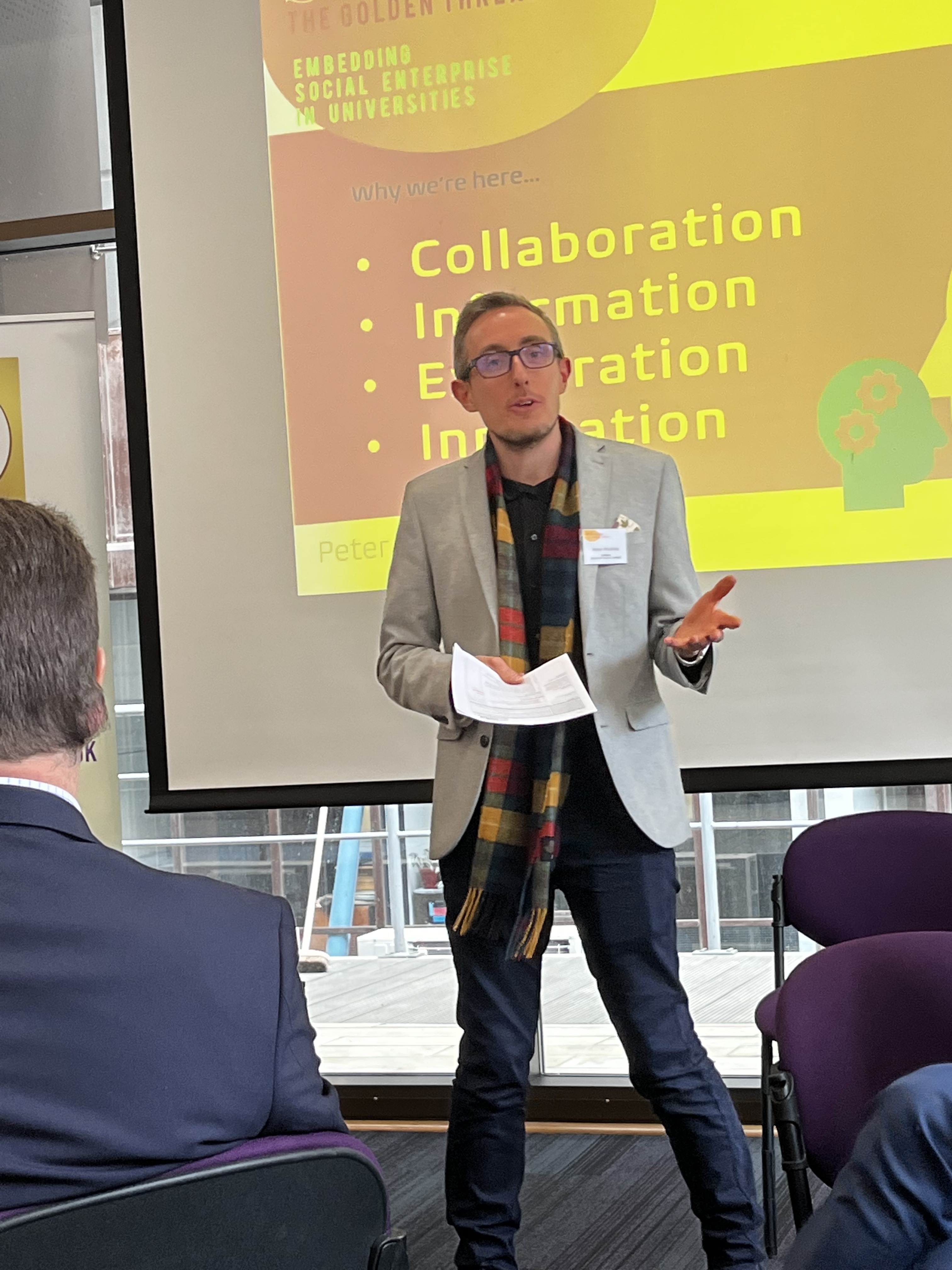 But in the absence of further funding from government bodies, it was now up to the higher education and social enterprise sectors to collaborate. "We have to do this ourselves," he said.
"The bottom line is that funding lots of early stage social enterprises is great but it's not going to change the world. We really need to invest in scaleable and investible solutions and there's a real role for universities in helping to deliver that."
Thanks for reading Pioneers Post. As an entrepreneur or investor yourself, you'll know that producing quality work doesn't come free. We rely on our subscribers to sustain our journalism – so if you think it's worth having an independent, specialist media platform that covers social enterprise stories, please consider subscribing. You'll also be buying social: Pioneers Post is a social enterprise itself, reinvesting all our profits into helping you do good business, better.