Impact Finance Belgium launches with sights on doubling country's impact investing market to €30bn within five years
The institute will launch this evening in Brussels, together with landmark research on the Belgian market to kickstart Impact Week, which will also see the Ashoka Changemaker Summit and EVPA's conference and C-Summit taking place until Friday in the European capital.
Belgian Impact Week will start this evening with the official launch of Impact Finance Belgium, an independent non-profit organisation dedicated to boosting impact financing in the country and beyond.
At the launch event in Brussels, Impact Finance Belgium will unveil the findings of the first study of the country's impact investing market – just days before EVPA (the European 'investing for impact' network) is expected to publish the first Europe-wide research on impact investing. 
Impact Finance Belgium's research estimates that the Belgian impact investing market has the potential to double within five years, to €30bn.
This will be the first event of Impact Week, which will also see the Ashoka Changemaker Summit taking place on Tuesday and EVPA's conference and C-Summit running from Wednesday until Friday in the European capital.
The institute was founded by eight Belgian organisations including the King Baudouin Foundation, SFPI-FPIM, Incofin, KOIS, Bio Invest, Solifin, the Foundation for Future Generations and Impact Capital.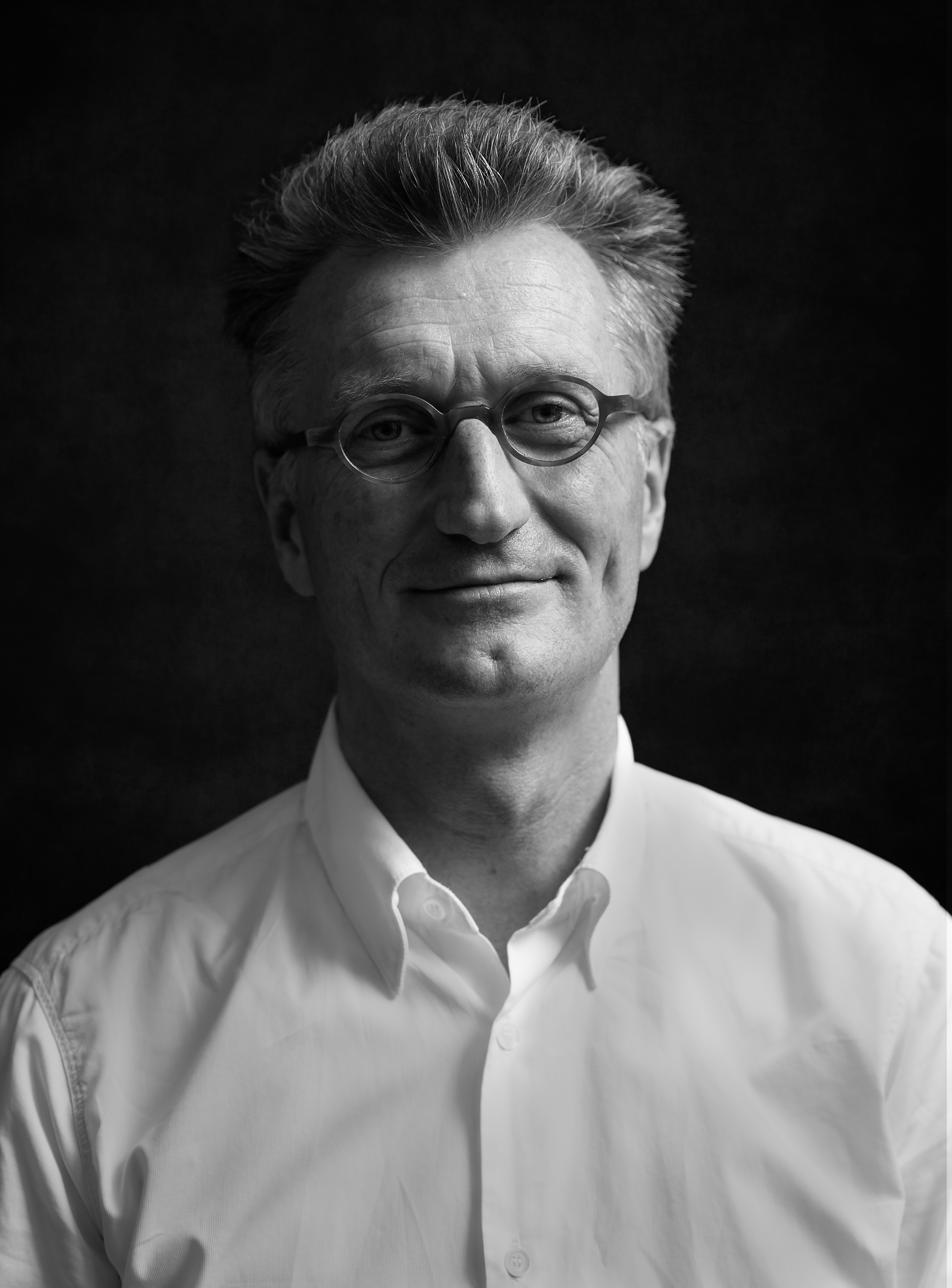 In a foreword to the report, former EVPA chair and CEO Steven Serneels, writing with Sevan Holemans, CEO of Solifin, said that Impact Finance Belgium hopes to make the country "a reference case in impact finance, reinforcing Brussels as an important financial hub firmly embedded in the European context".
Impact Finance Belgium is also looking to serve as the Belgian National Advisory Board for the Global Steering Group for Impact Investment (GSG). GSG numbers 30 National and Regional Advisory Boards covering 35 countries around the world, including the Impact Investing Institute in the UK, SpainNAB, and FAIR in France.
Building bridges
The research takes into account assets that are managed by Belgians in Belgium, whether the assets are invested within or outside of the country. It estimates the size of the Belgian impact investing market to be between €6bn and €16bn – 1% to 2.5% of total assets under management in the country. 
"We were positively surprised," Serneels told Pioneers Post in advance of the launch. "It is in the same range as the GIIN number [for the global market]; we're a bit below the Dutch level of 6%, but in line with the UK." The Belgium research, however, takes into account direct and indirect investments, while the UK only measures direct investments, he points out.
The phrase "impact finance" was deliberately chosen over "impact investing" to name the Belgian institute, Serneels added, because it sought to "build bridges beyond impact investing". Impact Finance Belgium, he said, was looking to engage with a broader spectrum of actors, ranging from those involved in grantmaking and stricter social finance (akin to what the French call "finance solidaire"); to impact investing and sustainable finance.
Impact Finance Belgium members, Serneels explained, would include impact-first investors, as well as financially-driven impact funds; but it would also welcome sustainable finance funds which might only have "a couple of percentage points" of their assets invested in actual impact, but who would commit to a strategy to grow that percentage to 5% or 10% – a way to shift more capital towards impact investing.
We don't want to bring all sustainable finance in impact investing; just a shift along this sustainability line.
"The ambition of Impact Finance Belgium is to move to 10% of all assets under management in Belgium (between €62bn and €80bn) to pure impact investing by 2030," said Serneels, "because we think that's an achievable balance and we have a clear growth path."
He added: "We don't want a jump and bring all [sustainable finance] in impact investing; just a shift along this sustainability line."
The Belgian impact investing market 2022
The Belgian impact investing market is valued between €6bn to €16bn, representing 1% to 2.5% of assets under management in the country.
Investors that have impact as their main purpose represent 60% to 70% of the market; followed by family offices at 3% to 4%.
Institutional investors such as insurance companies and pension funds are lagging behind, representing 0% to 0.5% of the market and 0% to 0.2% respectively.
Belgian impact investments in Europe (28% of all impact investments by Belgian asset managers) are mostly made in Belgium (80%), followed by neighbouring countries, the UK, Netherlands, France and Denmark.
Impact investors mostly target the UN Social Development Goal number 2 (no hunger), 13 (climate action) and 7 (affordable and clean energy)
Doubling the market
The research estimates the Belgian impact investing market has the potential to double to €30bn within three to five years. To do so, it recommends taking steps to increase awareness, in particular among institutional investors, of impact investing as a sustainable form of investments that provides impact and return; creating vehicles to invest in companies or funds that have a ticket size deemed too small for investors; boosting the startup culture; and equipping entrepreneurs with the right skills and tools to create viable impact ventures.
The research also recommends building an impact investing ecosystem in Belgium to facilitate impact investing, in which organisations like Impact Finance Belgium can play an important role. The report advises, in particular, to agree on a shared definition of impact investing, and to connect investors and social entrepreneurs in order to "bridge the perceived mismatch between supply and demand of capital".
"We should do further homework to see if it's a perceived mismatch or real mismatch," Serneels said. "But we could say today, however, that the two sides don't find each other."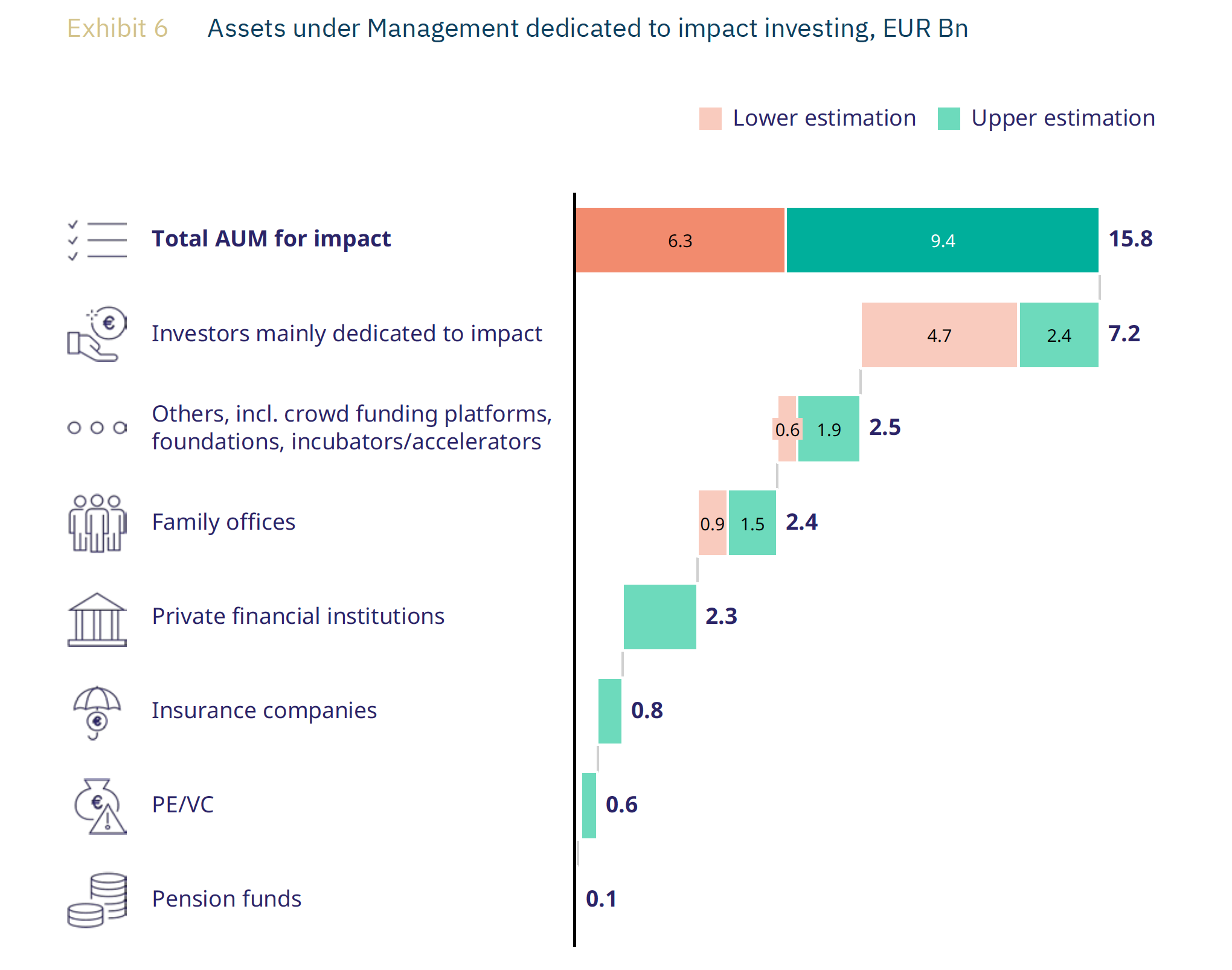 Working with neighbours
Impact Finance Belgium should be seen as a piece of the European puzzle, Serneels said. "There is this clear intention to leverage the forces, the energy, the insights and the collaboration amongst the different countries."
The research looks at data from neighbouring countries as a benchmark, to identify areas for potential growth in the Belgian market. In the Netherlands, for example, pensions funds play a much bigger role in impact investing than in Belgium; France, meanwhile, is very strong on retail impact finance – which is nearly nonexistent in Belgium, Serneels said. 
He added that one strong argument for trans-European collaboration was EU legislation, which, with its new green taxonomy (a classification system that defines environmentally sustainable economic activities), a number of directives on sustainability disclosures for companies and financial institutions, together with an increased focus on the social economy, presents opportunities for impact investing. 
"There is a clear understanding that every country should mobilise their community because it will happen at the local level; but it can only happen if we have that wider perspective at the European level," said Serneels. 
And when it comes to making the case for impact investing to European commissioners, Impact Finance Belgium is quite literally on their front doors, he pointed out. 
"Now that the social economy has so much attention, we will need the right type of financing, the right type of financial instruments to further unlock all of this… and we see there are budgets becoming available to accelerate blended finance, for example."
Top picture: Brussels Grande Place, Goi on Wikimedia Commons.
Thanks for reading our stories. As an entrepreneur or investor yourself, you'll know that producing quality work doesn't come free. We rely on our subscribers to sustain our journalism – so if you think it's worth having an independent, specialist media platform that covers social enterprise stories, please consider subscribing. You'll also be buying social: Pioneers Post is a social enterprise itself, reinvesting all our profits into helping you do good business, better.