2012's most exciting social enterprises crowned at SE100 ceremony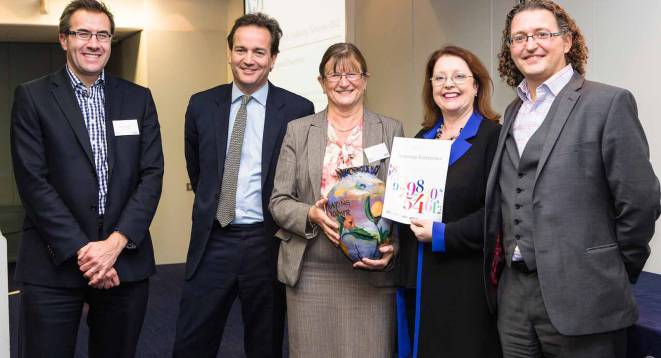 Three exciting social enterprises celebrated winning awards at the RBS SE100 ceremony on 5 December.
The RBS SE100 Index tracks the business activity and impact reporting of the UK's social enterprises. This year 365 social enterprises with a combined turnover of £778m submitted their data for the research. The analysis revealed that the top 100 social enterprises grew by a recession-busting 60% during 2012.
Awards were given to the most outstanding enterprises in three categories.
Growth champion: Social adVentures. One of the country's first public sector mutuals, it grew by 262% this year. The Salford-based enterprise specialises in public health and social care and has won large public sector contracts. The judges were impressed by its sustainability, bids for future contracts and also its entrepreneurial flair for maximising income from their assets.
Scott Darraugh, chief executive of Social AdVentures, said: "The last 18 months have been very challenging for Social adVentures as we emerged from the NHS as one of the country's first public sector mutuals. My team and I were passionate that we needed to be audacious with our vision to work alongside people to inspire them to lead healthier and happy lives. We are honoured and delighted to have won."
Impact champion: Five Lamps. In just its second year of measuring its social value, Five Lamps put together detailed reports on how much it was helping people. Working in deprived areas in the north east of England, the enterprise's focus is on alleviating poverty through developing skills, providing careers and financial advice, young people's projects and business loans.
Graeme Oram, chief executive of Five Lamps, said: "We're delighted that our increased efforts in social reporting have resulted in new business, the way we organise our business and also in winning this award!"
Trailblazing newcomer: Argonaut Enterprises. With 770% growth this year, Argonaut began trading in 2010 and creates employment opportunities for disabled people by providing commercially viable services such as cleaning, plumbing and security. Customers range from individuals to multinational companies. Judges were very impressed at the organisation's entrepreneurial flair, their ability at fulfilling a social need and their efforts at measuring their social impact.
Gill Winstanley, co-director of Argonaut, said: "It's a pleasure to win this award, the impact will be huge for us as a new enterprise. It is so important for us to be able to raise awareness that deaf and disabled people are able to work in mainstream businesses."
See www.se100.net for more.