Payment by results – revolution or bust?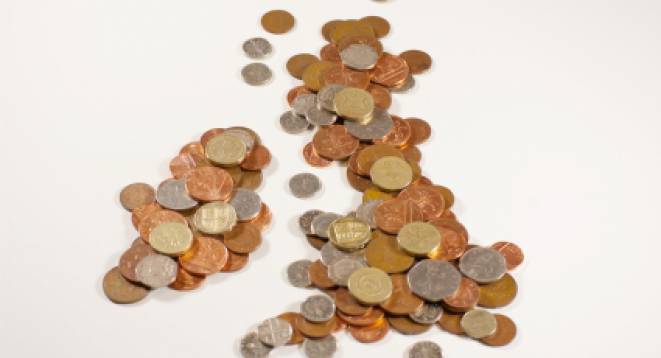 As UK Justice Secretary Chris Grayling announces £500k to help charities and social enterprises bid for probation contracts, we ask if the payment by results model is the big new thing or a big dead end.
A six week consultation announced yesterday will see a major overhaul of probation services, with the private, voluntary and social enterprise sectors invited to bid on a payment by results basis for contracts aimed to reduce re-offending for low risk offenders in England and Wales.
The payment by results revolution, complete at the UK government's Department for Work and Pensions (DWP), is now being propelled forward at breakneck speed by Chris Grayling at the Ministry of Justice (MOJ). Perhaps taking heed of frustrations expressed by voluntary and social enterprise leaders about getting shut out of DWP contracts, Grayling has offered up a rather paltry £500,000 to support the development of bids. A welcome move, but covering the business cost of putting together a bid is arguably a smaller problem than addressing the issues around evidence for a payment by results model.
Groups such as Social Finance came out in favour of the move toward greater integration of voluntary organisations and social enterprises into the probation system, with their tried and tested knowledge of working with offenders, but cautioned that the first results of the innovative Peterborough Social Impact Bond (SIB) are not expected until the first quarter of 2014. This means the government proposals have very little evidence attached to them beyond an imagined improvement on the current 50% re-offending rates with involvement from private and voluntary sector partners.
In a statement from Social Finance, the organisation said: "We hope that the proposals being considered by the Government will allow the voluntary and community organisations to play an even greater role in the rehabilitation revolution. It is vital that their work is done in partnership with statutory services.  But it is just as important that all providers receive sufficient funding to carry out their work properly and are incentivised to work across the prisoner population."
In a statement on Social Enterprise UK's website, chief executive Peter Holbrook said: "The Government's plans for the reform of probation services will trigger deep sighs throughout the voluntary and social enterprise sectors. With only 16 large contracts for services outlined we fear charities and social enterprises, which simply do not have the capital needed to absorb the upfront costs associated with the payments by results model, will be unable to compete."
Speaking on BBC Radio 4, the Justice Secretary said the probation system would not be 100% payment by results and the probation service would continue to work directly with some 50,000 high risk offenders. He said he wanted a "grown-up discussion" on how the pricing system would work but the incentives would not be based on success or failure with an individual offender but with a group of offenders.
Analysis of the Work Programme was difficult for the government to spin. The contracts went to many private enterprises with the cashflow to manage the payment by results model. In the first year to July 2012, only 3.53% of jobseekers found work for six months or more. Some commentators argued that the £5bn intervention was worse than doing nothing.