Sir Ronald passes Big baton to Harvey McGrath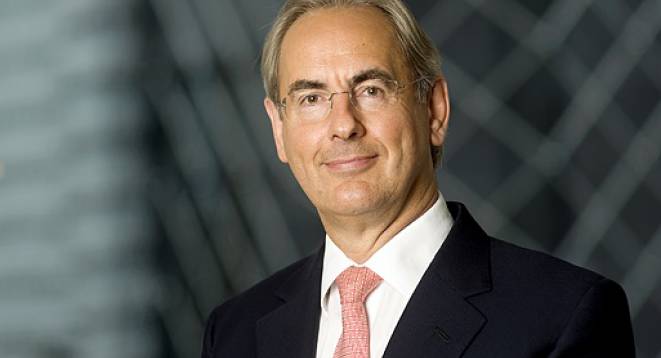 The former chairman of Prudential and Man Group is to be the next chair of Big Society Capital when Sir Ronald Cohen hands over the reins in the new year.
Harvey McGrath, who is also a celebrated philanthropist, has been appointed to the board of Big Society Capital and will assume the chair on 1 January, 2014.
Sir Ronald had always planned to step down when the world's first social investment bank had got into gear. He has seen the wholesale bank through its R&D and start-up phases, and is widely credited for championing the concept in the City and Government.
A statement from Big Society Capital said: 'Harvey McGrath will succeed Sir Ronald Cohen in line with the founding plan of Big Society Capital that Sir Ronald would serve as chairman until Big Society Capital was fully operational.'
McGrath has been a prominent name in the City in both good times and bad. He quit as chairman of the Prudential at the end of 2011 after less than two years in post, following a failed bid for AIA, a rival company in Asia.
But his departure left more time for his interests in the public, educational and philanthropic sectors, where he continues to serve on many committees and advisory boards.
Earlier this year, McGrath was presented with a prestigious Beacon Award for Philanthropy, among a select group that also included the Harry Potter author J.K. Rowling. 
McGrath is on the advisory board of Bridges Ventures, which Sir Ronald chairs. In his biography on the Bridges Ventures website, it says he is also co-chair of the Mayor of London's Enterprise Panel, chairman of governors of Birkbeck College, University of London, former chairman of the London Development Agency and of London First, the capital's influential business campaign group.
Among his other appointments, McGrath is also chairman of Heart of the City, which helps companies develop corporate social responsibility through learning from one another; chairman of the Prince's Teaching Institute, which promotes subject based professional development for teachers; and a trustee of New Philanthropy Capital, a research based charity which gives advice and guidance to donors and charities. 
He is also named as number 824 on the 2013 Sunday Times Rich List – jointly placed alongside former Dragons' Den investor James Caan with a cited fortune of £95m.
On his appointment to BSC, McGrath said this week: 'I have been closely involved for ten years with social impact investment. I am excited to have this opportunity to contribute to Big Society Capital's leadership in driving entrepreneurship and innovation in tackling social issues.'
Sir Ronald Cohen said: 'I am delighted that Harvey McGrath has agreed to serve as chair. He has extensive philanthropic and investment experience and is a firm believer in impact investment. After handing over the chairmanship on 1st January 2014, I much look forward to working with him and the rest of the Board. Big Society Capital has developed into a powerful force driving social improvement in the UK and I have been privileged to be its founding chair.' 
Nick O'Donohoe, CEO of Big Society Capital, said: 'Over the past two and a half years under Sir Ronald, we have built a strong foundation at Big Society Capital. The addition of Harvey, with his extensive financial and social sector experience, will further enhance our ability to build a strong social investment market that addresses the key social issues in the UK.'