£50k pitch contest and new Pioneers Awards lead brave new social investment event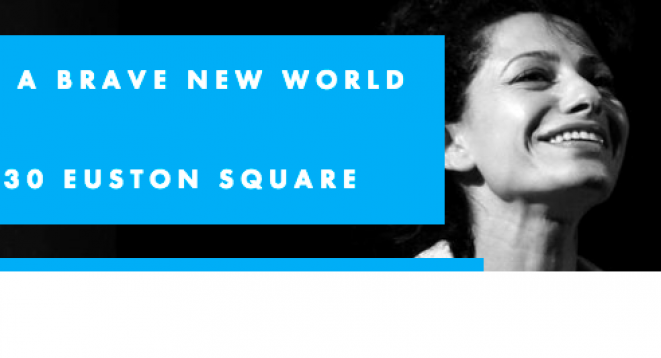 Charities and social enterprises are being offered the chance to pitch for £50k of investment at this year's Good Deals, the UK's leading social investment conference.
The major investment is being made p
ossible thanks to a partnership with RBS Group Micro Finance Funds, and will see three finalists pitch live on stage for the money. Socially enterprising organisations are invited to sign up for the 
contest
.
The initiative is just one of several firsts at Good Deals this year – alongside special Pioneers Awards to recognise global figures in social innovation, and a partnership with The Big Lottery Fund and Social Finance that will make attendance possible for scores more charities and social enterprises.
This year Good Deals is opening a window onto "a brave new world", where good deeds across the globe are increasingly being sustained and scaled through social investment. For some coming to social investment for the first time, it's about taking the brave first steps to engage with new models to create social change, through a host of practical and inspirational workshops. For more seasoned social entrepreneurs and social investors, it's about discovering the pioneering innovations that are being developed and still to happen.
Among those stepping up to the spea
ker's stage this year are three individuals working in the diverse but interlinked spheres of journalism, education and finance. 
Tim Harford, Financial Times journalist and author of 'The Undercover Economist', will be sharing his insight from a career spent exploring the under-reported tracts of the modern economy – and applying his unique take on data to the world of social impact in this year's RBS SE100 Index.
Sakena Yacoobi, the executive director and founder of the Afghan Institute of Learning (AIL),
 an Afghan women-led NGO, will be accepting a Good Deals Pioneers Award for her awe-inspring work and stubborn resolution to create change in desperate and dangerous times. Yacoobi fought to keep education for girls alive during the Taliban regime, providing education in underground home schools for more than four years. She continues to work at the grassroots with the AIL, broadening access to education and health in Afghanistan.
Sir Ronald Cohen is invited back to speak to the Good Deals audience, and will also be awarded a Pioneers Award for his vital role in building the UK's social investment marketplace from the creation of Big Society Capital to the first social impact bond.
The outgoing 
chairman of Big Society Capital
, founder chairman of The Portland Trust and Bridges Ventures, and founder director of Social Finance was described as "the grandfather of social investment" by UK Prime Minister David Cameron at th G8 summit this year. Ted Anderson, director at the MaRS Centre for Impact Investing, also summed up the very real contribution of Sir Ronald in
an interview with Social Finance
following the summit: "The UK also has one key ingredient that Canada, among other nations, is lacking – a Sir Ronald Cohen."
This year Good Deals is also recognising that women's leadership is one area where social enterprise is doing well, or at least far less badly than the private sector. Day two of the conference is all about spotlighting ground-breaking initiatives pioneered by women and looking for 'womenspiration'. 
Continuing the tradition of previous years there will be a live pitching contest with a £50k investment to be injected into one social enterprise venture – thanks to a major partnership with RBS Group Micro Finance Funds. 
In and around the conference arena, specially curated workshops will be taking place to cultivate the ideas, plans and projects of inquisitive entrepreneurs and organisations looking to achieve social goals. The hot topics and learning curves include:
Growth and scale: Learning what to do when ideas become reality, advice on embracing failure – if you're not failing every now and again, it's a sign you're not doing anything very innovative – and scaling social innovation.

Investment: James Perry, head of Panahpur, found his way into social investment through 

exploring the evolving nature of what sustainability means in response to the constraints of charity, and will be leading the investment workshop for new social investors and social financier veterans.

Leadership and innovation: There is no how-to guide. The potential of human leadership ranges from Genghis Khan to Mother Theresa, which defies simple stereotypes of leadership and power. Now is the time to learn from the experience of people on the frontline leading change and operating across the social innovation space.
Charities and newcomers: The funding landscape for charities is increasingly tumultous and social enterprise is one avenue worthy of exploration. From contractual arrangements through to trading arms this workshop will guide organisations looking to innovate and develop new funding streams. 
As developments across the UK create an increasingly fertile landscape for social enterprise, from the Social Value Act to the Social Investment Tax Relief, Good Deals opens its doors for social enterprises, and individuals from mainstream finance to the charity sector, to explore the world of  social investment.
Good Deals is coming to London on 6 and 7 November, low price tickets are on sale now for early birds! Social ventures are also invited to apply to pitch for the £50k fund. The deadline for the fund and for earlybird tickets is 30 September.