UK research body launched to boost social investment market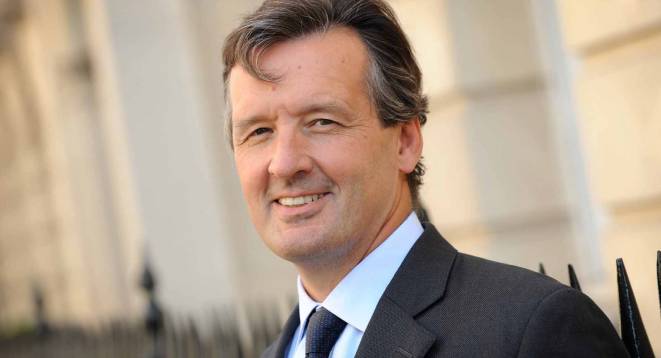 A new research body was today launched in the UK to help drive progress in social investment.
The government-backed Social Investment Research Council is formed jointly by the Big Lottery Fund, Big Society Capital, Citi Microfinance, The City of London Corporation and the Cabinet Office who have together contributed a total of £100,000 to the project.
As it embarks on its first year, the Social Investment Council aims to generate practical insights into social investment market products, and the specific investors needed to finance them.
"The Council will focus on projects with potential to transform the social investment market, working in partnership to help understand what information is needed and ensure that those needs can be met," said Nick O'Donohoe, chief executive of UK social investment wholesaler Big Society Capital.
Civil society minister Nick Hurd said: "It is an exciting example of what can be achieved by genuine collaboration across Government, the social sector and the private sector."
Investor-facing research will be a key part of the Council's activities, with the aim of filling in the financial information gaps for onlookers and new entrants to the marketplace. 
"Investors are seeking robust information about the opportunities for social investment in what is a complex market," said Robert Annibale, global director of microfinance and community development at Citi.
Previous initiatives to build a body of investor-friendly information include
Big Society Capital's compendium
, which gathers current available information to offer a bird's eye view of the sector. 
Smaller social sector organisations that currently struggle to access social investment can also expect to gain from the outcomes of the Council's research. 
Speaking to Pioneers Post, the council's strategy and market development director, Simon Rowell, said: "As a central research body, the Council is a central point for small social enterprises to engage with, input their ideas and filter into the social investment agenda."
The research aims to simplify the picture of the social investment space and enable social enterprises to assess where they fit in and what opportunities are available for them to access finance, Rowell explained.
Nat Sloane, the Big Lottery's England chair, said, "This very much contributes towards our aim of catalysing the social investment market in a way that supports the development and growth of voluntary, community and social enterprise sector organisations."
Other focus points include research into regulatory and policy barriers that problematise the practice of and access to social investment to help others build the case for what needs to be changed.
The Council's first two research projects are 

"New potential sources of capital for UK social investment market" for those outside the market looking in,
and 
"Improving infrastructure to price social investment" aimed at those operating within the market.
Mark Boleat, policy chairman for the City of London Corporation, said, "Increased co-ordination in the social investment market between key commissioners is an important step forward."
Over the next six months the Council will call for ideas from researchers and other industry bodies for potential projects to add to the research programme agenda.
Nat Sloane will be speaking at the forthcoming Good Deals social investment conference to be held on 6 and 7 November in London. Last few tickets remain. Find out more here.