Good Deals 13: "Social investment might take 25 years to develop, like tech industry"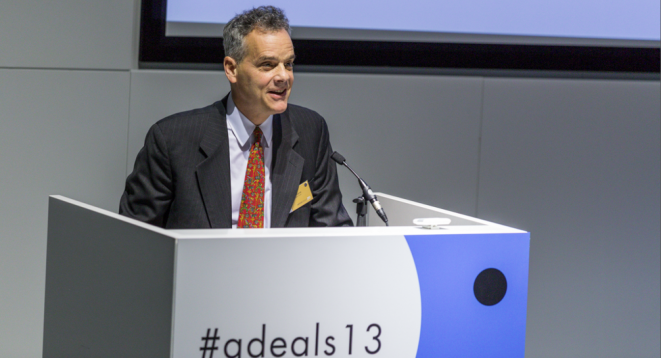 Nat Sloane, chair of Big Lottery England, today urged the social sector to be patient and allow social investment to develop in the same way as those in the technology industry had to wait for their sector to mature.
Speaking at the Good Deals social investment conference in London, Sloane said: "Ronald Cohen [chair of Big Society Capital] said it took 25 years for the tech industry to develop and we're only five to ten years in for social investment.
"This is the sixth Good Deals conference and the market is small, bespoke and delicately poised. We have to have a blend of patience and impatience.
"We get frustrated on a day-to-day basis, but we have to have patience and look at the long term. Challenges are part of the pioneering and building of a model."
Sloane told delegates: "Ten years ago a few of us sat around a table for a social investment task force and last year saw a couple of million pounds of social investment and millions more committed for the coming years."
The main issues around development, he said, were broadening the market, so that 90% of the money invested came from a wider pool than banks and foundations; bringing in more risk capital, and raising the average investment from a quarter of a million pounds. "This needs addressing," he told the audience.
Sloane also said investors' expectation of financial returns needed reducing. "There's still an imbalance in what they're looking for and what's possible," he explained.