Volatile and exciting: RBS SE100 Index figures show changing climate for social enterprise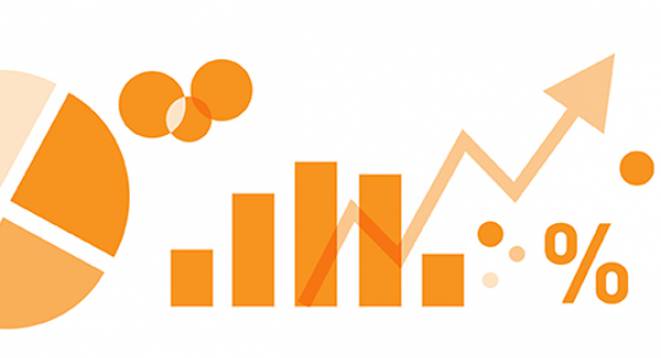 The UK's social enterprises are operating in an exciting – but perhaps more volatile – climate than ever before, generating revenues and profits on an as-yet unrecognised scale.
These are some of the conclusions of the first snapshot of facts and figures to be taken from the new, live RBS SE100 Index web platform.
Co-founder of the Index and Pioneers Post editor, Tim West, said: "Our latest, live RBS SE100 figures portray a more exciting but perhaps also a more volatile climate for social ventures than ever – with huge growth in some areas but large-scale shrinkage in others.
"One certainty shines through: social ventures across the UK are generating revenues and profits on a significant scale uncharted until now – the ripples from this new way of combining business thinking and social mission are surely now turning to waves of change in society and the economy at large."
The RBS SE100 Index, which compiles data about the growth and social impact of the UK's social enterprises, has taken a new direction in this, its fourth year and today launched a powerful new web platform, which not only shows live, up-to-the-minute data about the activities of the UK's social enterprises, but also gives its members the opportunity to compare their performance against others, as well as to generate personalised profiles about their business success and social impact.
Key findings include the following:
• A total £11.3bn turnover posted by 1,061 social enterprises.
• The average growth for the whole sector is 82% this year (compared with 24 per cent last year).
• The highest performing organisations are really shooting ahead this year – the top 100 fastest growers posted an average year-on-year growth of 748%. Even when the SE100 researchers recalculated this figure after removing organisations which skew the average, the average growth figure is impressive at 217%, compared with 60% last year.
• These organisations are generating £2.7bn of profits to plough back into improving society.
• The sector is an equal opportunities employer with senior management teams consisting of 59% women.
The minister for civil society, Nick Hurd, said: "The UK is a world leader in social investment and these results confirm the staggering social and financial contribution that social enterprises make to our economy."
Professor Simon Denny, director of enterprise, development and social impact at the University of Northampton, said: "The data clearly shows that the social enterprise sector is an increasingly important part of the UK's new mixed economic model. The old way of dividing organisations into public or private is no longer valid; we cannot ignore a sector with a turnover in excess of £11bn."
But the SE100 Index researchers pointed out that the median growth figures were also important to examine.
The median growth this year is just 3%, lower than last year's 6%. The data reveals that 43% of organisations did not grow or have shrunk and there have been some high profile failures, including a former SE100 Trailblazing Newcomer award-winner Create.
Nevertheless, it seems that social enterprises are performing more strongly than small businesses. The Small Business Survey 2012, published by the government showed that 68% reported no growth or lower turnover.
To read the full analysis, see se100.net/data/analysis
The RBS SE100 Index is run by Pioneers Post's sister company Matter&Co