Top 5 social enterprise days out in the UK
Wake up and hit the water at Foxlake
Just outside of Edinburgh, the UK's only social enterprise wake park offers taster sessions and classes in wakeboarding from £16.50 for people of all abilities. Foxlake Adventures has also recently opened a low ropes course challenge over water, which is open to outdoor adventurers over the age of six.
If thrill seeking isn't your thing, you can grab a coffee by the lake with the knowledge that the social enterprise is supporting its local community through youth development and school programmes, education and training in outdoor adventure and employment and training for many youngsters in our rural community. 
Escape the city at Walworth Garden Farm
Take a break from the hustle and bustle of London and enjoy the wildlife at Walworth Garden Farm near Kennington tube station. The social enterprise has been ranked 62 out of the 105 enterprises on the RBS SE100 Index. 
It offers a number of free courses including 'Introduction to gardening' and 'Introduction to beekeeping', and provides horticultural therapy for people with learning disabilities and mental health issues. If gardening isn't really your thing but you'd like some help with your own backyard, Walworth Garden Services provides garden maintenance, letting you sit back and relax while they do the hard work.
Browse the stalls in Brighton's Open Market
Last year, The Open Market in Brighton underwent major renovation and is now open seven days a week for shoppers to browse over 50 traditional market stalls – from ethically sourced arts and crafts to fresh fish and locally sourced meat. 
Brighton's only fully covered market is owned and run by the Brighton Open Market Community Interest Company (CIC). It aims to support local regeneration and encourage community cohesion.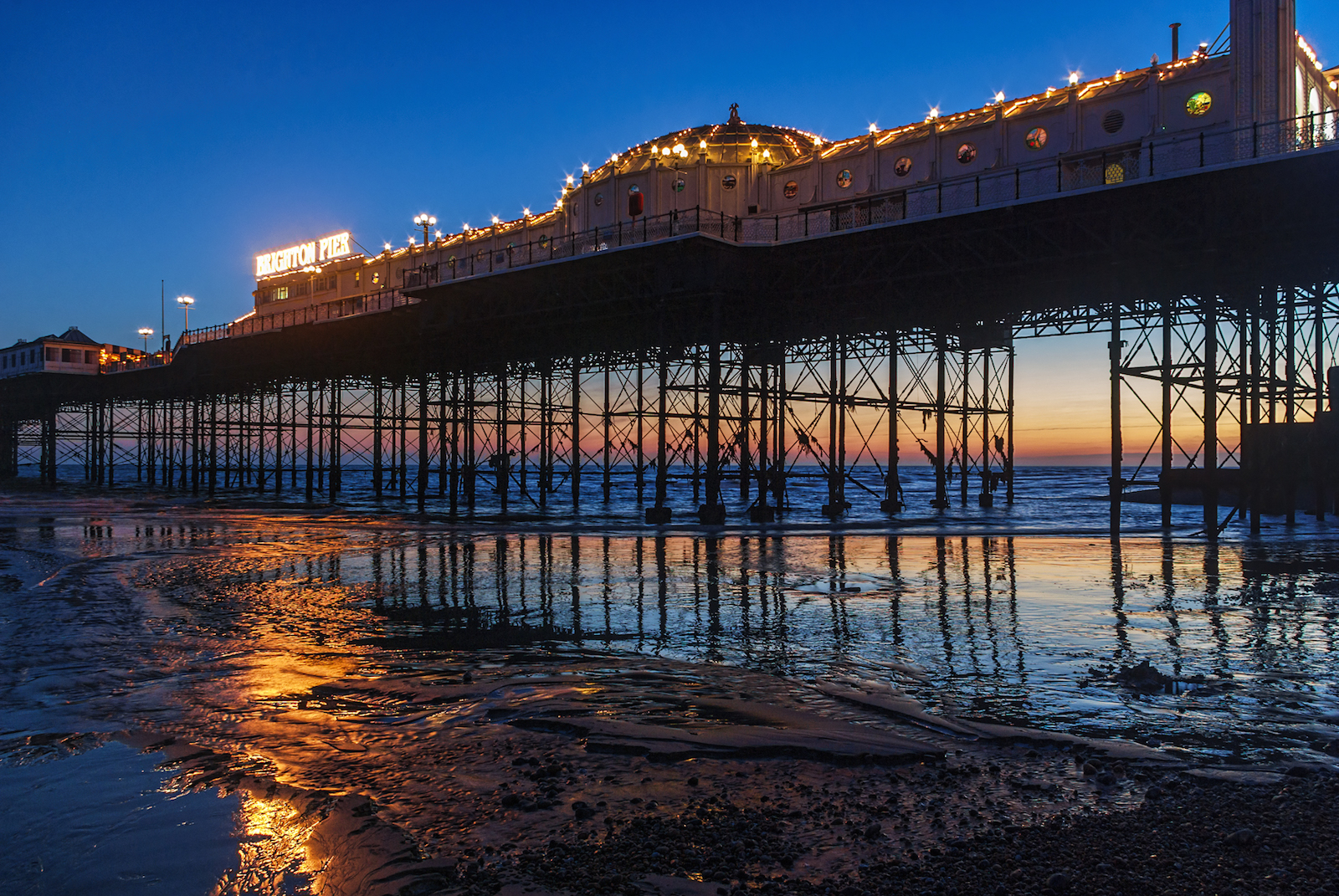 Brighton Pier. Photo credit: David Hallet
Test your strength at OnThisRoc
Liverpool-based OnThisRoc aims to use the sport of climbing to build confidence and teach the value of patience and trust to those at risk of being disengaged from the local community and society. It runs courses and sessions, which focus on teamwork and helping individuals overcome fear.
The social enterprise also offers both indoor and outdoor climbing sessions and scrambling and hill walking trips for anybody who wants to improve their fitness, whilst having fun at the same time.
Get to grips with organic growing at The Hop Garden
Sometimes it can be a challenge to know what to buy at your local supermarket – how do you know how fresh something is and how can you avoid added chemicals and unnatural fertilisers? 
The Hop Garden in the north east of England is open for visitors every Sunday afternoon and offers a sociable, friendly environment in which to learn about organic farming. It's time to wade through the clutter in the garden shed, dig out your rusty spade and start growing. 
The RBS SE100 Index is an online listing of social ventures, ranked and scored according to their growth and social impact. The live market intelligence platform is designed to provide a substantial data resource for investors, commissioners and policymakers as they seek to understand the landscape of the social economy and identify top performers across the UK.
Header photo credit: Arturo Donate