Buy social with our top 10 socially responsible products
On September 13th the UK held its first ever Social Saturday  – a government initiative that aims to raise awareness of social enterprises. But it shouldn't just be one day a year when the UK buys social so we have created a list of socially responsible products you need in your life. 
1. Elephant Branded laptop case
Championed by the heavyweights in the fashion industry including the teams at both Vogue and Tatler, Elephant Branded accessories are both stylish and ethical. The company sources the recycled material for their products and gets them manufactured in villages in Africa and Asia – paying a fair, competitive wage to their employees. When each recycled bag or other ethical product is bought, Elephant Branded give a specifically designed and equipped school bag to a child in either Africa or Asia.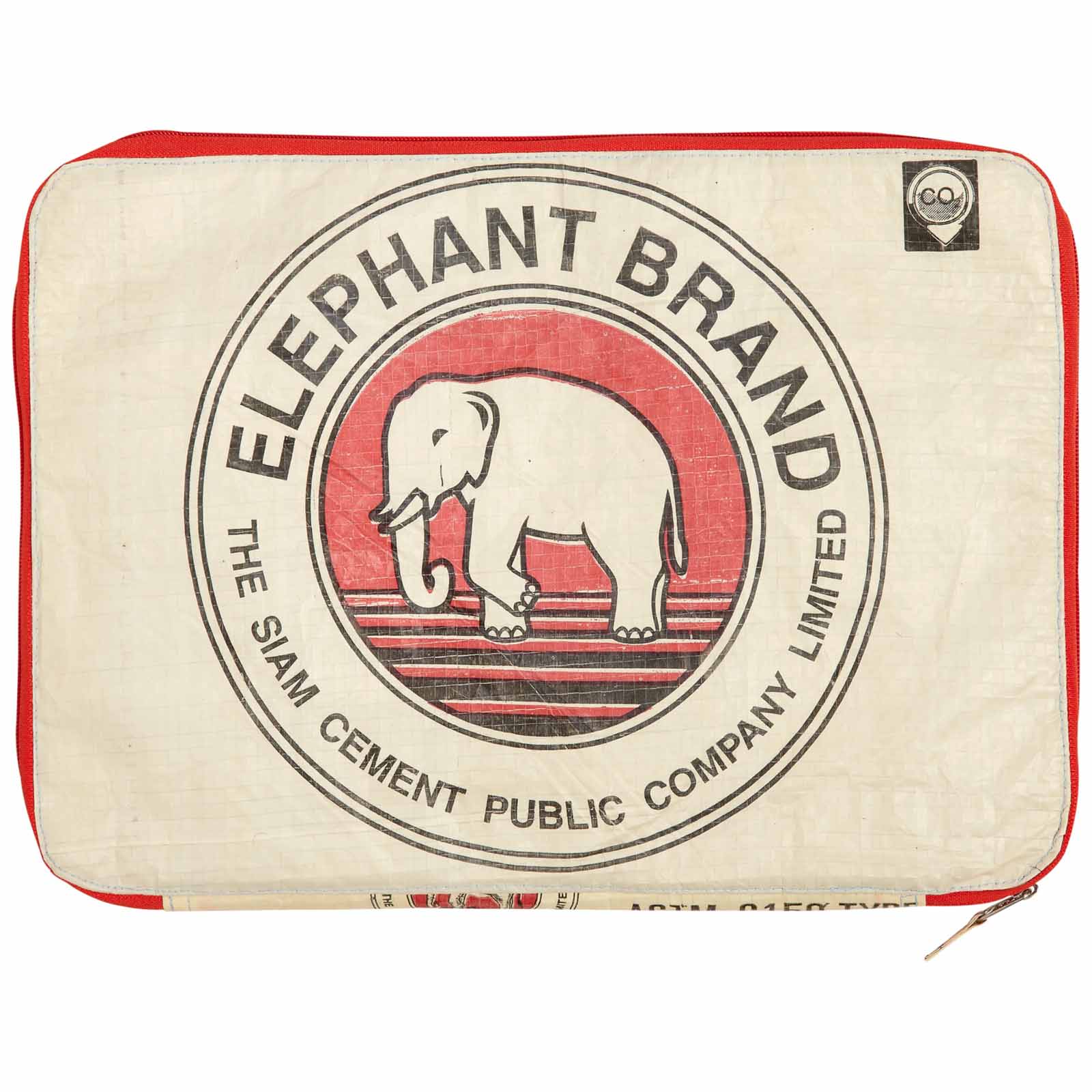 Elephant Branded laptop case from £25.00
2. Clarity's cleaning products
Forget heading to Sainsburys for your everyday cleaning products. Clarity sell everything from air freshners to furniture polish. What makes these products special is that they are produced by individuals with disabilities and are helping these people gain the skills and confidence needed to take them from long-term unemployment to gainful employment.
3. A mattress fit for the Queen
Glencraft are a Glasgow-based social enterprise which produces hand-crafted mattresses of the highest quality. They initially set out to provide secure meaningful employment and training to local unemployed blind individuals. They now employ a wider group of people with a range of disabilities and abilities. Glencraft beds can be found in leading hotels and the Royal Family's summer residence at Balmoral Castle.
4. Conflict-free Fairphone
Launched in 2010 the Fairphone is a smart phone with a conscience. Every smart phone is made up of around 40 different minerals – including copper, iron and tin. In parts of the world, such as the Democratic Republic of Congo some of the mines which provide these raw minerals are run by militia groups who use the profits of the mine to fund conflict. In some mines child labour is common practise and safety regulations are unheard of. Fairphone aims to create more transparency throughout the supply chain and ensures that its products are produced by partners working to change the system.
5. Home comforts from Fine Cell Works
Bring out your inner interior designer and make your home stand out with Fine Cell Work's unique cushions, blankets and duvets – all of which are produced by prisoners. Fine Cell Works is a social enterprise which trains prisoners in paid, skilled, creative needlework. As well as producing beautifully designed products, this fosters hope, discipline and self esteem within the prisoners, giving them the confidence and financial means leave prison and not reoffend.

Fine Cell Works cushions from £39.00
6. Harry Spekter's Fine Chocolates
From sea salt caramel flavoured milk chocolate to peanut butter crunch truffles, Harry Spekter's chocolates are offer a different choice from their high street competition within the confectionary industry. The social enterprise provides employment opportunities and a supportive environment for people on the autistic spectrum and for every pound it makes, 60p is reinvested into the organisation to help further its social aims. Based in Cambridge, Harry Spekter's Chocs deliver all over the UK.
7. Critically acclaimed clothing from Rapanui
Described by Sir David Attenborough as "a most valuable and interesting project", Rapanui is leading the way in the eco-fashion industry. From sweatshirts and socks to t-shirts and bags – every product designed and produced by the Isle of White based social enterprise is made from organic or recycled materials in an ethically accredited wind powered factory. 
8. Furniture from Out of the Dark 
Keep Out of the Dark on your radar when refurbishing your home. Their recylced, restored and revamped funiture is produced by young people from disadvanted backgrounds, who are taught skills that will boost their long-term employability prospects.
9. A culinary gift from Loaf
Loaf cookery courses make a great gift for foodies. The social enterprise is working to bring real food back into kitchens across the UK while at the same time helping to restore the British high street through its cookery courses, community bakery and pop-up events.
10. A Bikeworks bike for Londoners
East London based social enterprise Bikeworks meets all your cycling needs in the capital – from actual bikes to handy accessories. We featured them in our RBS SE100 Insight Collection earlier this year.
You can treat yourself to little luxuries and buy everyday goods from social businesses and you can get fit in social enterprise leisure centres. Find them on SEUK's buy social directory.
You can check out how these social businesses fare on social impact and growth on the UK's social enterprise index.