WISE ways to lead: Providing food and care in the eye of the Covid storm
WISE WEEK: Exceptional times call for exceptional leadership. The women on this year's WISE Inspiration List show how it's done when it comes to providing vital care in a crisis.
When a global pandemic threatens millions with the imminent prospect of hunger, providing food is the obvious answer. 
In the UK, local authorities, mutual aid groups, charities and many businesses soon began providing emergency food packages to people whose livelihoods were at risk. In some cases, social enterprises were at an advantage – already working closely with local communities, they understood their nuances and needs and were able to mobilise quickly to source and distribute food to those most at risk.

Other essential needs soon materialised for those unable to leave their homes. Picking up medication for the elderly, or being a helping hand or listening ear for those really struggling became life-changing or even life-saving services. And, even at the peak of the crisis, many social entrepreneurs launched new initiatives to make sure that people's basic needs were met. 
Here's how five social enterprises jumped into action in the eye of the storm – and how five women led them on a path to success.
Getting stuck in with "true courage and determination"
As much of the UK went into a hysteria of bulk buying ahead of lockdown, beneficiaries of Leicester Community Benefit Society "simply didn't have the money to buy and stock food", says founder Zinthiya Ganesh. "We wanted to make sure that nobody, no matter their financial circumstances or background, should have to face the stigma of not being able to afford basic, essential items."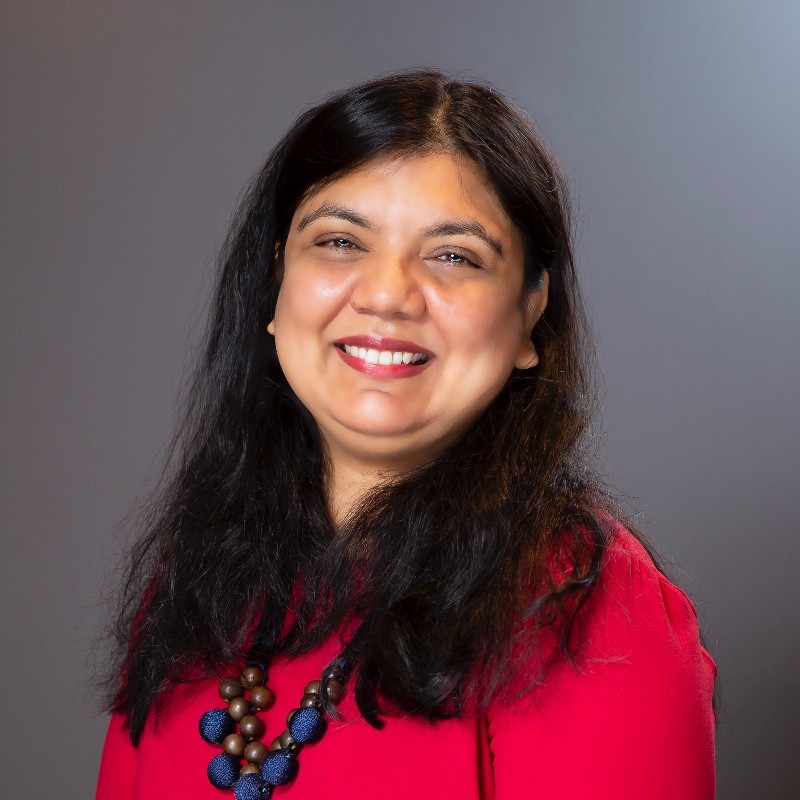 The social enterprise was well-placed to kick into action: its community shop, which sells low-cost food and essentials, aims to reduce food poverty in the area. Between March and September, it provided 3,000 emergency food parcels and distributed over 2,000 sanitary packs to hospitals, refuges and food banks. It also provided emergency accommodation – a total of 1,200 overnight stays – to women fleeing violence.
It was a big job for a small organisation. So Ganesh rolled up her sleeves and worked "shoulder to shoulder" with staff and volunteers, often for seven days a week. Committee member Gillian Coleman, who nominated Ganesh for this year's WISE Inspiration List, says it was her "true courage and determination" that allowed Leicester CBS to survive – and to stay open throughout lockdown, rather than simply migrating to online services, as many other organisations did. For many people, continued face-to-face services were crucial, something Ganesh understood.
We proved to the wider community and ourselves that what we're doing is fit for purpose
Collaboration with others – from food suppliers to food banks to local charities – was essential: "The need was much, much higher than any one organisation could respond to," says Ganesh. But Leicester CBS played a pivotal role, drawing on its wide network to link those able to help with those in need. Its contribution has solidified the work that the organisation has been doing since 2009: "We proved to the wider community and ourselves that what we're doing is fit for purpose."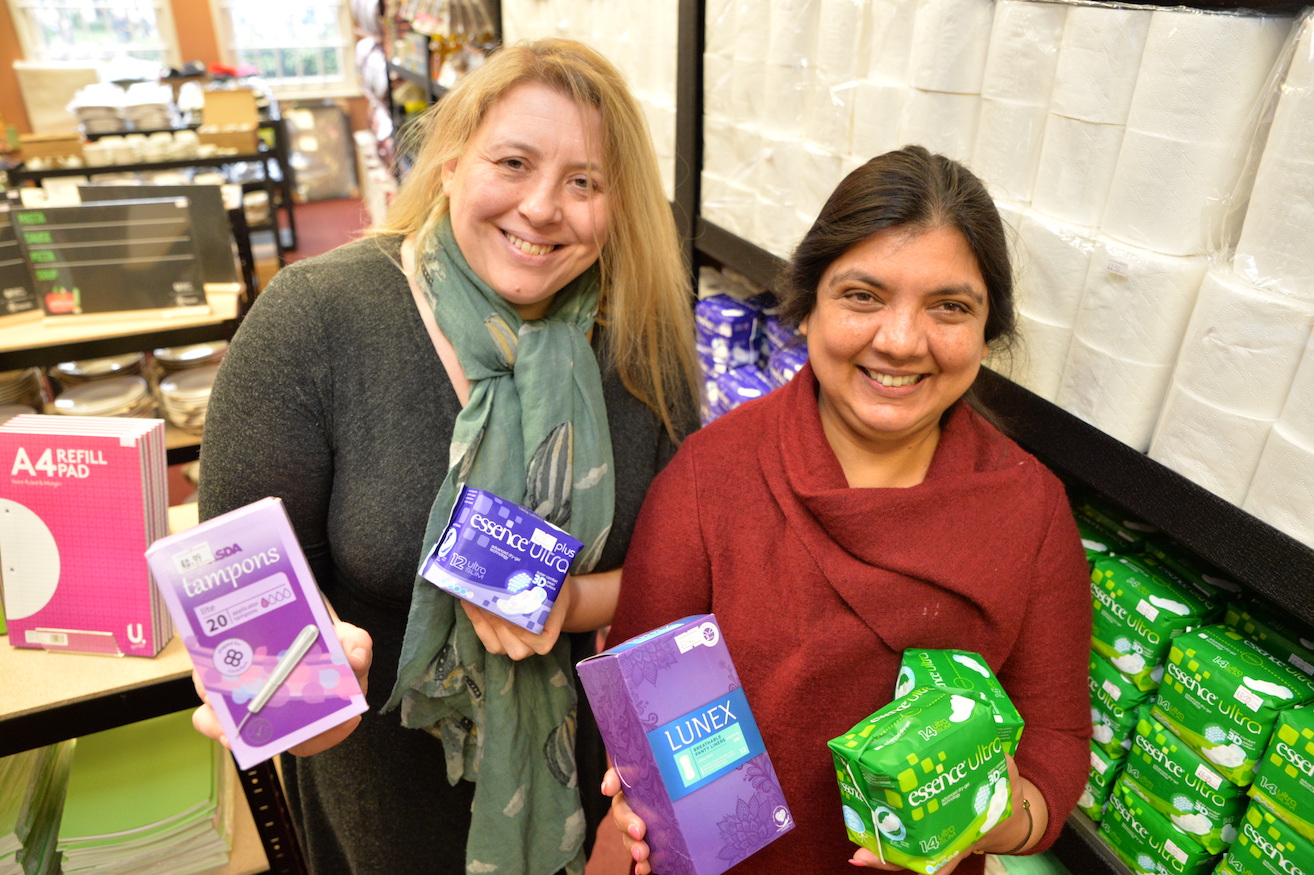 Above: Zinthiya Ganesh (right), holding products from the period poverty project (credit: Leicester Community Benefit Society)
Essential care for vulnerable people
When the Health and Wellness Hub in North Lanarkshire, Scotland, closed its doors in March, it was a massive blow to the community. Its community centres serve mainly older people with long-term or multiple health conditions, and also support marginalised people with physical or mental health challenges with holistic therapies and a mobility service.

"The people we work with are vulnerable at the best of times," says founder Ayeshah Khan. When the UK first went into lockdown, many of the Health and Wellness Hub's users – who were classed as extremely vulnerable to Covid and had been told to stay at home 24 hours a day – found themselves unable to access the essentials. 
Khan and her team quickly provided emergency food packs – not a service they would normally provide – delivering more than 600 free food packs to almost 250 people from March to August. 
The people we work with are vulnerable at the best of times
Suggestions from users also led to dog walking, prescription pickups, and a telephone befriending service – all things that hadn't been in the organisation's previous repertoire. "The beauty of being a small social enterprise is that we can respond quickly to the needs of the community," says Khan. The befriending service made over 600 calls a week, and is to become a core part of Health and Wellness Hub's work. 
Overall, the organisation has attracted at least 400 new users, largely through word of mouth. "We've become a community anchor," Khan says.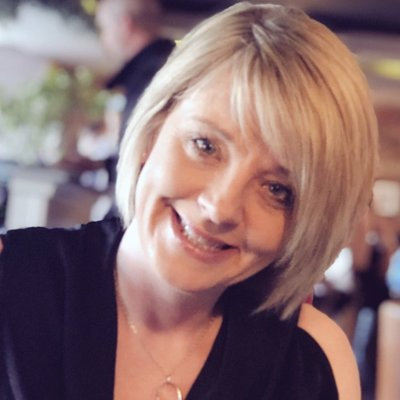 Five Lamps was also well-placed to provide essential care to the most vulnerable people. The social enterprise offers a range of services, including home care for the elderly and affordable loans, in the north east of England and Yorkshire. Its 'Home from Hospital' service, which helps older people needing extra support after a hospital stay, "became a life saver", says CEO Lisa Pickard. "We were possibly the only person they would see throughout that day." The work was seen as so essential that the organisation secured a new contract with a local council in August, allowing it to double the hours of care provided to 2,000 per week. 
Lots of people just battened down the hatches... But we can't
Five Lamps also works with young disabled people and those considering self-employment, and runs an affordable lending business. "We're about joining the dots – knowing what people need at various points in their lives," says Pickard. And lockdown hasn't stopped them. "Lots of people just battened down the hatches", she says. "But we can't. We've not pulled the plug on anything." 
Even when their lending business almost collapsed, Pickard "held her nerve". As the UK went into lockdown, people stopped taking out new loans and existing customers were allowed to delay repayments. Five Lamps' income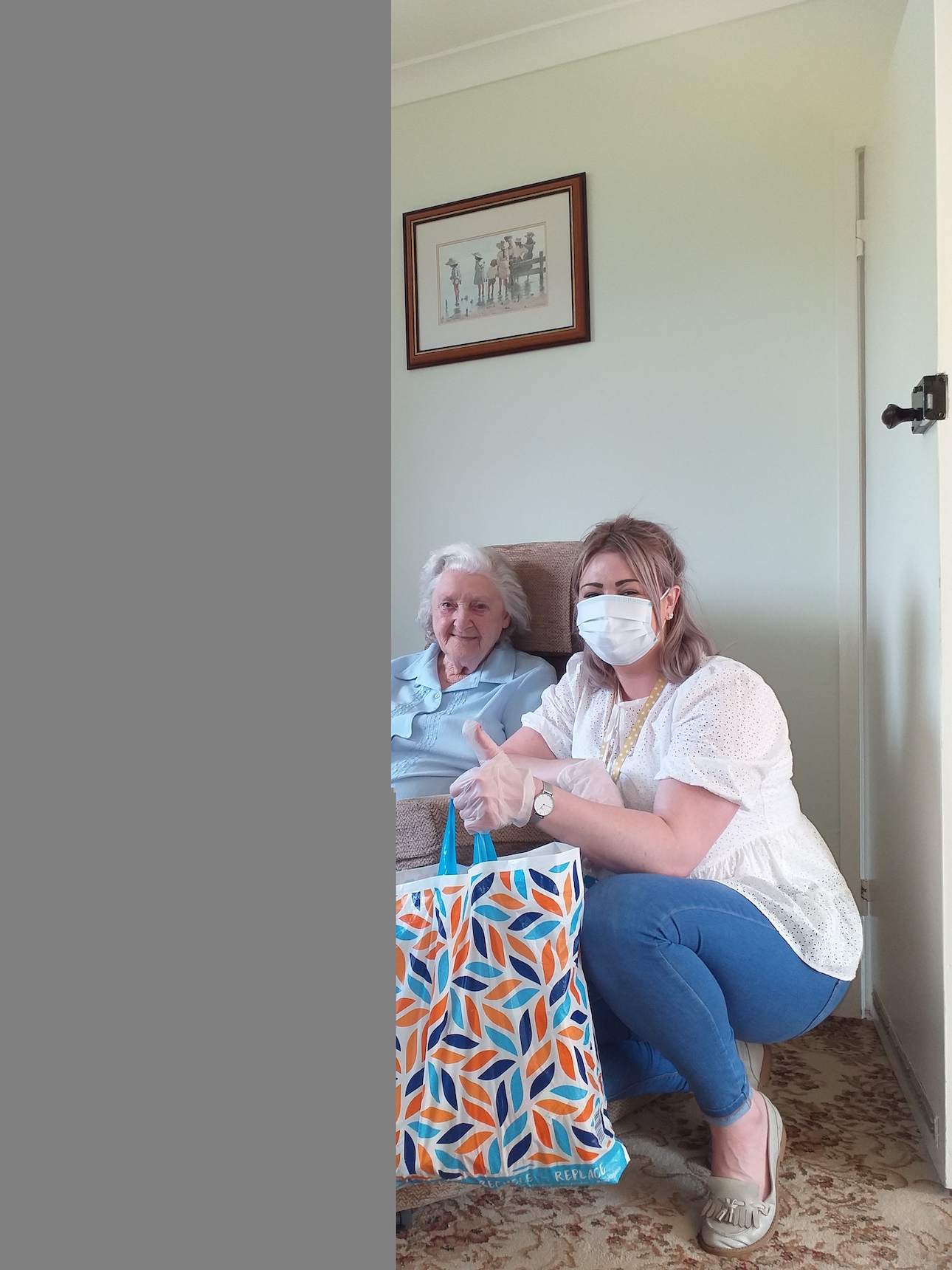 would have "fallen off a cliff" after three months – which would mean making 80% of her financial inclusion staff redundant, and potentially losing more than £250,000 over the year. 
Pickard was particularly concerned with keeping her staff in work. "These are people's lives," she says. By securing investment, taking on loans, and through a partnership with a cost comparison website, she kept the business running; the team is set to issue 9,500 personal loans this year, helping families to save an estimated total of £2.5m. 
"We needed to stay strong for the people who need us most," says Pickard. Her mantra: "People forget what you said, they forget what you did, but they never forget how you made them feel."
Launching amidst chaos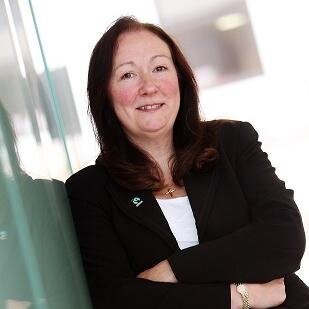 Patricia Alexander saw an opportunity in the midst of chaos. Her organisation, Shared Interest, enables UK residents to invest in funds that lend money to people in remote and disadvantaged communities overseas. These loans help farmers and handcraft producers to buy seeds, fertilisers and raw materials. 
For many of these producers and farmers, Covid-19 is "just another thing for them to cope with", says Alexander. Many developing countries are also dealing with the impact of climate change: Uganda needed urgent aid following flooding in September, displacing more than 35,000 people. This felt like the "ideal opportunity" to relaunch Shared Interest's Livelihood Security Fund: created a decade ago to help producers recover from natural disasters or crises, it had initially struggled to attract investment. When they relaunched in 2020, it raised just over £4,000, in a matter of weeks, which provided essential supplies for people impacted by the flooding. 
I don't think you can over-communicate in this situation
Shared Interest's overall investment funds are at a record high this year of £46m, an increase of £2.9m from last year. But Alexander doesn't claim that it's been easy, and even the livelihood security fund isn't doing as well as hoped. "At the minute there are so many calls on people's pockets – we've raised some money, but it's not enough," she says. "People are looking closer [to home] and we've got a big challenge of convincing people to engage with a cause that is so far removed from what they're facing at the moment."
This hasn't set her back. "We're currently thinking: what is the next thing that we can do to try and engage people?" 
Her main takeaway on running a social business through a pandemic? "I don't think you can over-communicate in this situation." Each month since March, Alexander has personally called every team member in the organisation's 39 offices: "It takes much more time, but it's worth the investment", she says.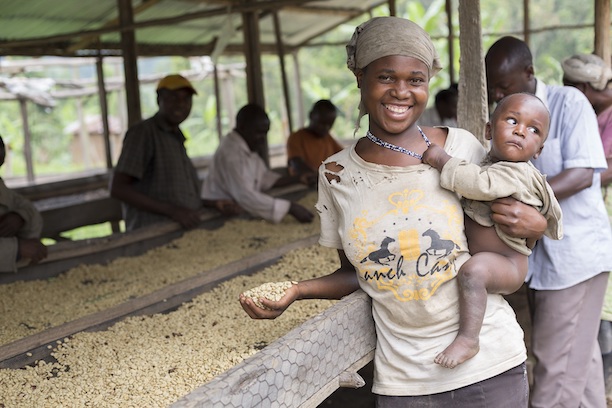 Above: Ithungu Kezia, a farmer and a member of the BOCU cooperative in Uganda, sorts fresh coffee beans at a coffee processing station (credit: BOCU/Shared Interest)
Proving a professional partner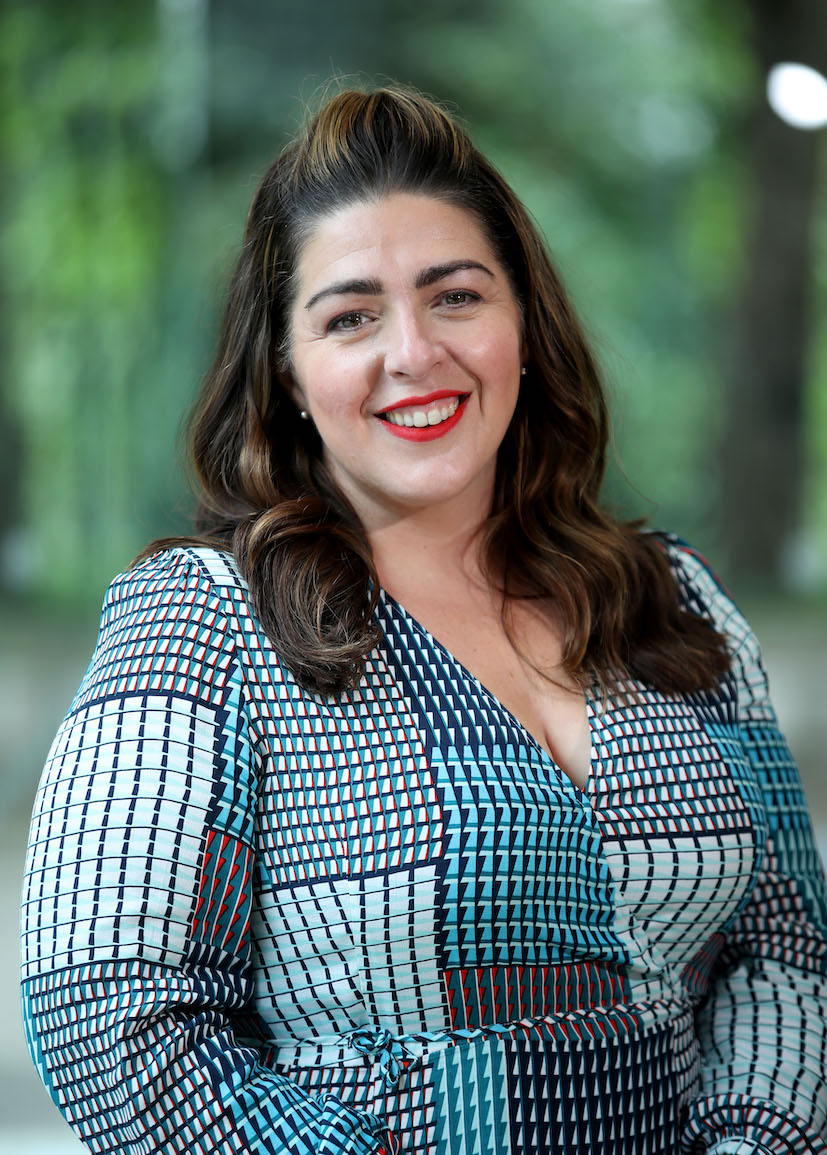 If opening a new hospitality business is difficult at the best of times, try opening two under lockdown. That's what Maeve Monaghan, CEO of NOW Group, took on. The Belfast-based social enterprise supports people with learning difficulties and autism into jobs, and employs many of them in its own catering business and chain of cafés, including one at Northern Ireland's National Museum. The museum asked NOW Group to open two more cafés at other sites, both opening their doors at the end of September. 
"We were doing really well, with all the safety measures in place," says Monaghan. But in mid-October, hospitality businesses in Northern Ireland were told to close again amid new Covid-19 restrictions. "Starting something and then stopping it again – that lack of continuity and routine is really difficult for our staff," she says. 
The conversation now is about our social partnership... we align well with their values
But, long term, she's excited about the new training and job opportunities the new cafes will create, while museum staff will be exposed to "people who they often don't see".
It's also good news for the partnership. "The conversation with the museum now is about our social partnership. They're starting to understand that there's more to it than just a commercial element of the contract – we align well with their values," says Monaghan. 
Meanwhile, NOW Group's other activity has continued. At the beginning of lockdown, the company had shifted its core catering business online, allowing customers to order and pay for meals for collection or delivery. It also secured funding to deliver more than 900 food packs to its most vulnerable participants, created online classes to show them how to cook healthy meals, and made existing training sessions available online, including employment skills training and support for parents looking after children with learning difficulties. By the end of August, it had totted up 11,000 interactions with participants. 
"If I'm taking one thing out of this, it's that all of this work has been worth it," says Monaghan.
This feature is part of a special series to mark WISE Week 2020, in which we celebrate women in UK social enterprise and impact investing, in partnership with NatWest. Find more stories and interviews with leading women in social enterprise in our WISE Collection.