Ladies who lunch: "If you don't say it, it won't happen"
Next up in our series featuring leading UK women recognised on the NatWest WISE100: Maeve Monaghan from NOW Group, a Belfast-based social enterprise that helps people with learning difficulties and autism into decent jobs. The CEO talks to us about daring to articulate her ambitions out loud, finding mentors before they were fashionable – and being good at making money from the age of 10
When Maeve Monaghan and I meet for a virtual lunch, it's about as close to the real thing as you can get over Skype: she's calling from her social enterprise café, The Bobbin Coffee Shop, based in Belfast City Hall. It's 12.30 on a Tuesday, and all through our call, customers come and go behind her, oblivious to the fact that we're talking about them (among other things).
Maeve is the CEO of the NOW Group, a Belfast-based social enterprise founded in 2001 that helps people with learning difficulties and autism into decent jobs. The group consists of Loaf Catering and Cafes (a catering business and four cafés), as well as Gauge, a community interest company specialised in social impact measurement, and a range of other employability, training and family services. 
Above: a table for two (over Skype): left, Maeve; right, Anna
"Last year we supported 81 people into paid jobs, this year it'll be 100, overall we'll have supported 1,000," Maeve says. 
In addition, one in seven of all NOW Group paid staff have some form of disability, while Loaf Catering supports 100 training placements per year for people with learning difficulties. Such numbers helped secure Maeve's place not only on last year's top Women in Social Enterprise (NatWest WISE100), but also special recognition in the category of those turning over £1m or more.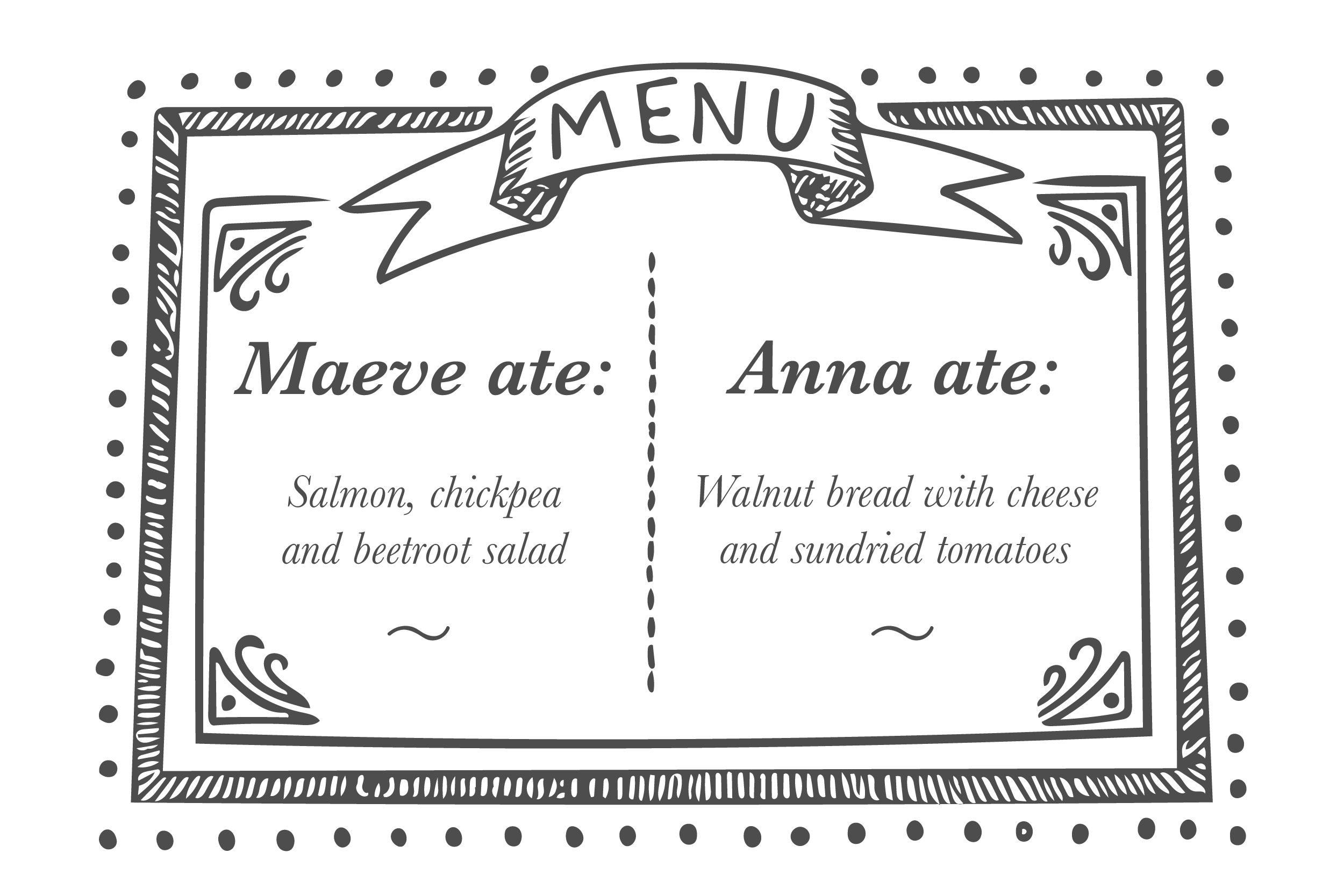 Today, Maeve has ordered the salmon and beetroot salad – which is much more beautifully presented than my homemade effort of leftovers. Is she able to relax when she dines here?
"I don't know if anyone would ever use the word 'relax' when speaking about me! For me it's really, really important how our venues make people feel… We're in the city centre, in the most competitive area of Belfast. It's really important that there's something special. So when I come here, I'm checking that out."
People assume that because it's a social enterprise, it's not going to be as good. Our view is: it needs to be better
She also catches up with the team on site – in catering, there's "always an issue" to deal with – and chats to customers. These range from business and political leaders to community activists to day-tripping pensioners and tourists. Many are unaware their purchase has a positive social benefit, though about one-third are regulars who know it's a social enterprise.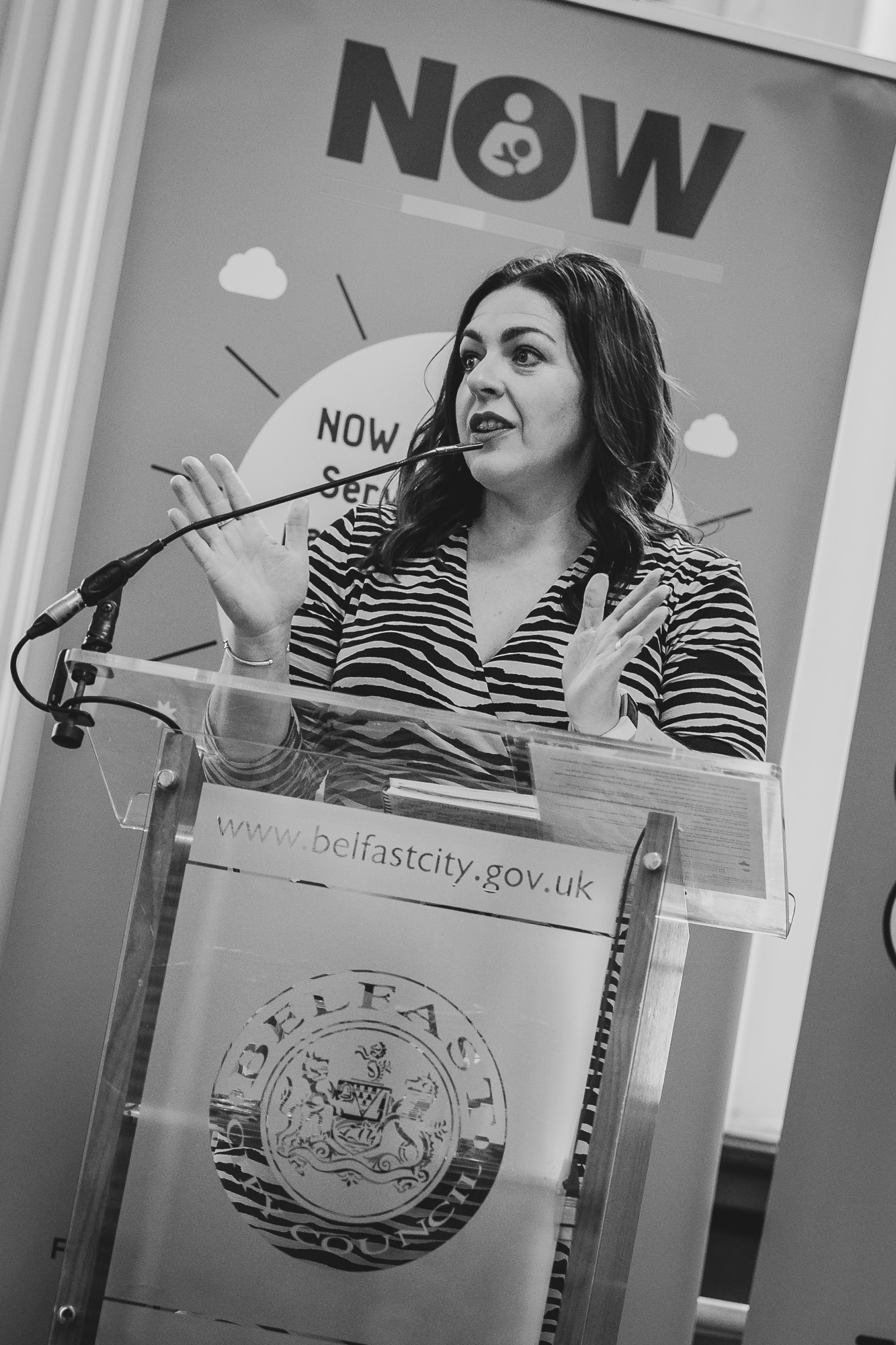 Knowing who her customers are and what they want is critical, Maeve explains. The City Hall location adds to that pressure: "We have to be on top of our game to keep this contract – it isn't a social contract, this is a mainstream tender that we've won and we have to retain."
It must feel pretty satisfying to run a business at such a level?
"Satisfying – and terrifying!" laughs Maeve. She puts the success down to the right team, and the right structure. "We're really fortunate we have people who understand that mix of product and purpose. [Some] people assume that because it's a social enterprise, it's not going to be as good. Our view is: it needs to be better, and we work a lot on brand and product."
Of course, one of the key people is Maeve herself, who joined the company as a graduate some 18 years ago: "good at making money", but reluctant to do so just for the sake of making a profit. Starting out as a project officer she worked her way up, becoming CEO in 2010. (She is pictured, above, speaking at a participants' annual graduation ceremony earlier this year.)
She may have been in the company a while, but Maeve says it's still "an absolute buzz" knowing that a customer has decided to buy from them, not to mention seeing a former trainee, now in a paid job, call in for lunch: "You don't get much better than that."
But if social impact is the goal, there's a hard-nosed focus on generating the income to do so. "We're here to do business and make as much money as we can," Maeve says. That hasn't always been the case, but in recent years, she says, "we've realised that we don't need to be embarrassed about the business objectives." The group now has "a really commercial board" and the CEO has been working on her own business development skills.
Starting young
The CEO's ongoing training includes getting a diploma in management practice and a masters degree in executive leadership. She has also always had a mentor, "even before they became fashionable."
"I was always very clear about what I didn't know and interested in getting other people's opinions," she says, adding that she has "a talent" for spotting people who have "a skillset I don't, and not being afraid of that." Currently, her mentoring sessions are focused on growth, developing people and succession planning, but whatever the career phase, she says mentoring should always be about both individual and organisational goals. 
So what's on her list of individual goals?
"My personal focus is to stay healthy, to bring my [three] kids up well, to be part of the future of Belfast. And to look at NOW and see how we can grow it. Anything seems possible at the moment – that's one of my flaws, I think everything's possible!"
I cautiously broach the subject that shouldn't be relevant (but usually is): how she juggles motherhood and work. Maeve also feels a little awkward about the question, since it hasn't been a major issue for her, thanks to a great support network at home and a job that allowed as much flexibility as she needed. 
"It is a challenging role, but I know what I signed up to… I can manage that, that's my responsibility. And my responsibility [as CEO] is to make sure people who don't have that autonomy do have a voice and that our organisation supports them."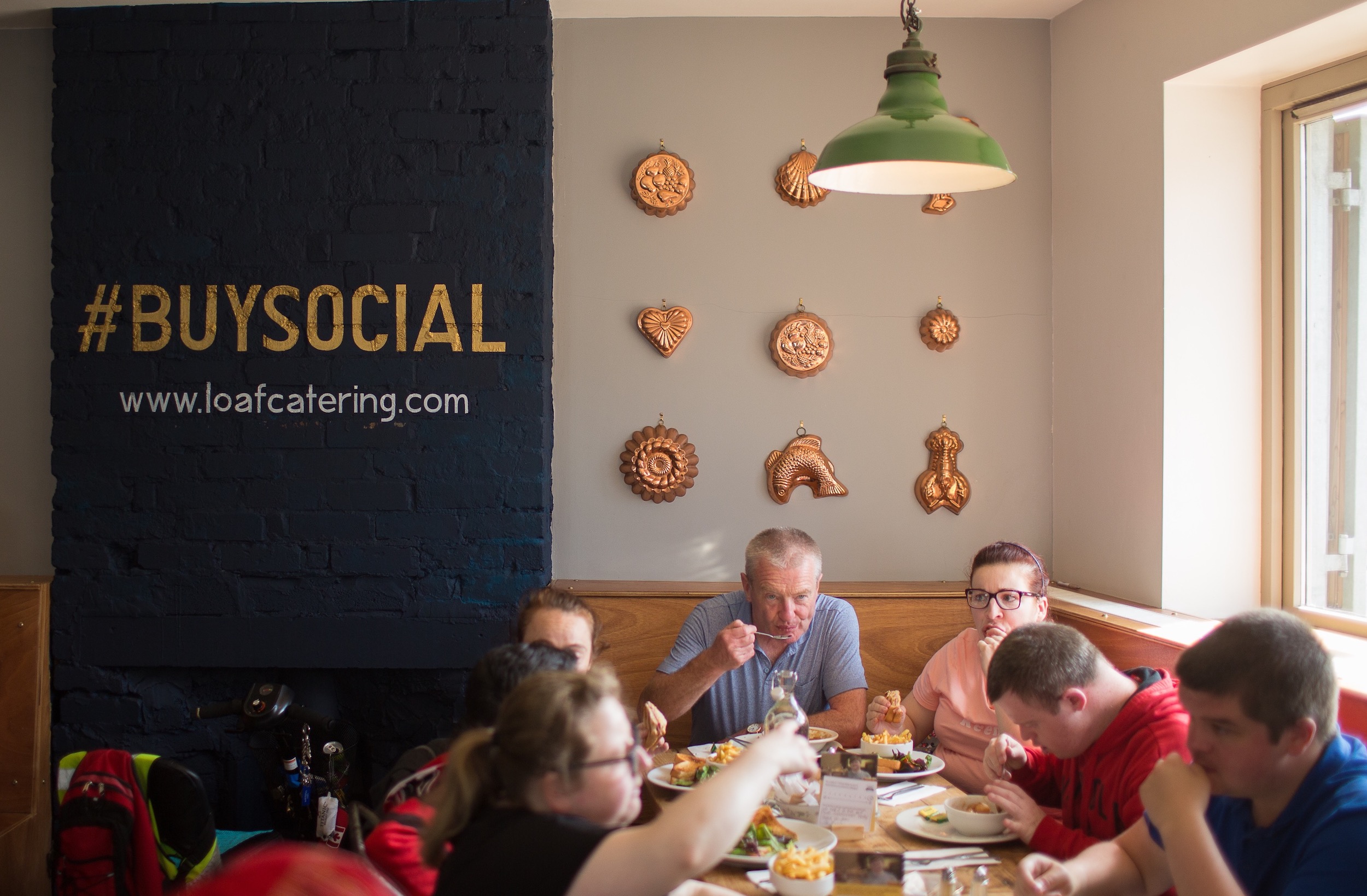 Above: customers in one of NOW Group's four social enterprise cafés.
We get on to a discussion about her kids – Maeve's daughters, she tells me, have been working on a business plan for selling cakes. If it sounds impressive to me, to Maeve it's perfectly normal: aged 10, she herself was charging her neighbours to rent her rollerboots. And it turns out she was a social entrepreneur, even then: "We lived on a housing estate and I'd be bringing everybody together, saying, 'put all your stuff on the table and we'll sell it to the neighbours and give the money to charity'."
It's hard to imagine that someone who started her business career so young would falter as an adult. But Maeve says she did, at first, lack confidence to think "big enough". 
"I wanted to do it and do it well, moving Loaf from turning over £50k, to half a million, to a million – but I nearly thought that was bragging to say that. What I learned is, if you don't say it, it won't happen!" 
There's a really good vibe within the sector in Northern Ireland at the moment
NOW Group is one of the old names in a sector that is relatively young: nearly half of Northern Ireland's social enterprises started trading in the last five years, according to recent research from network body Social Enterprise NI. "I feel we're at the start of something and it's really, really exciting to be at that stage," Maeve says. "There's a really good vibe within the sector at the moment."
Not that growth is inevitable: uncertainty around Brexit and reduced government funding could both stall things. While the latter is less of a concern for NOW Group than for many others – half its turnover comes from trade and it is working hard to reduce reliance on government funding – cuts would still have an impact on the charitable services it provides.
"The downturn here hasn't been as bad in any way like it's been in England and Scotland, so we need to be ready for that," Maeve says. "But I think, bring it on!" 
Meanwhile, the CEO is looking at expanding its core services into other parts of the UK and in the Republic of Ireland; its innovative JAM Card – a plastic card and app designed to help people with a learning difficulty, autism or other barrier to communicate with others – is already in use in England and Wales.  
And there's another "exciting" opportunity: partnerships with commercial businesses, building on the group's existing relationship with consulting giant Deloitte, which has supported the group since 2016 and has just chosen NOW Group as one of eight social enterprise partners across the UK. "My sense is businesses really want to partner with and do business with social enterprise. There's so much potential there. We haven't even realised it."
Key figures: NOW Group
Year founded: 2001
Legal structure: registered charity and company limited by guarantee 
What it does: supports people with disabilities into jobs with a future
Primary business market/audience: Loaf Catering - catering to the public and delivering quality food to business
Business model: half of income from funding, half from trade through its social enterprises
Region: across Northern Ireland; beginning to stretch into the South of Ireland and into England and Wales through the JAM Card
Annual turnover: £3m
Key social impact metrics: supports 1,000 participants a year, with 500 people gaining accredited qualifications and 100 moving into paid jobs. For every £1 invested in NOW Group, it delivers £12 in social value
Photo credits: NOW Group