Ladies who lunch: Nicola Steuer, School for Social Entrepreneurs
If you're a woman (or know one) making a tangible difference in social enterprise, impact investment and mission-driven business, nominate for WISE100 2019 now!
Leisurely work-time social luncheons don't often fit into the schedule of a social entrepreneur. So, in our WISE100 interview series, we manage to sit down over a lunchtime Skype call with leading women in social enterprise to grab a quick bite and learn a bit about their work. This month: Nicola Steuer on changing career, growing a 20-something year-old charity, and how inclusivity is never a job done.

Leftovers and a table for two... over Skype (left, Nicola; right, Sasha)
Using up leftovers for a mid-week lunch at her Wimbledon home in south-west London is an exciting prospect for Nicola Steuer. "I've actually got lunch in the fridge," she says. "It's amazing!" 
Once she finishes her gourmet salmon salad (and our Skype call), she'll be heading straight to the School for Social Entrepreneurs (SSE) offices near Tower Bridge, in central London. As managing director, Steuer's day can involve anything from delivering a session about scaling up your organisation to a group of entrepreneurs, to meeting up with someone she's mentoring. 
How often does she manage a proper lunch break? "If 'a proper lunch break' is a bit of time away from your desk, then probably not that regularly! I do try to go out and have a wander round the block just for some fresh air."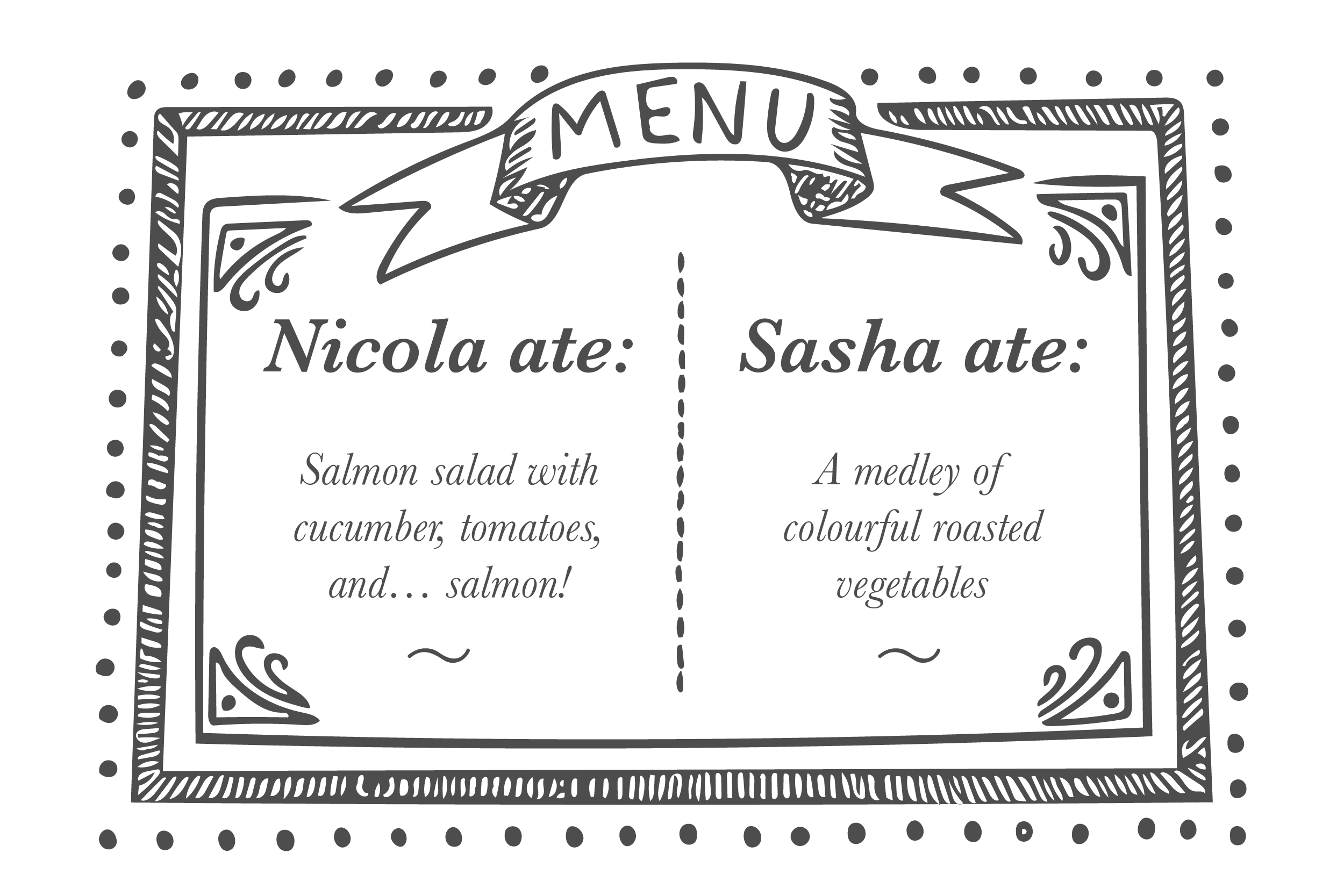 Steuer joined SSE almost four years ago. The charity, which was founded in 1997, supports around 1,000 social entrepreneurs each year with various learning programmes.
"We support right from pre-start to scaling, or already scaled and wanting ongoing support," explains Steuer. "Our role is about helping and supporting those people to strengthen their skills, their confidence, their networks, to be able to best tackle society's biggest challenges."
The emphasis is on practical learning, rather than theory: the thinking is that working in teams or cohorts allows entrepreneurs to learn from others dealing with similar challenges, and helps build a network of people who can potentially help participants to get their idea off the ground or expand it.
Steuer sees society as an uneven playing field and is passionate about "social justice and the potential of people – no matter what your background is". She's been drawn to previous roles and working environments that focus on a "different way of organising economies" that makes "best use of the skills and assets within communities". 
Above: Nicola (pictured far-right) with SSE staff from across the international network
But having started her career writing academic papers at the Centre for Local Economic Strategies (CLES), Steuer soon began to feel that research that "not many people would read" wasn't going to change the world: "I wanted to make sure that I was going to have more influence and impact". Fast-forward 20 years, and her role at SSE – leading a team in London that tries to link economic growth with social justice – is now much better aligned with her vision. 
We've grown a lot over the past five to 10 years… Now we need to invest a bit more in our own operations
Taking up much of Steuer's time at the moment is the Match Trading concept, a scheme SSE developed that supports social enterprises to increase their sales, and incentivises this further by matching income growth pound-for-pound with grant money. Over a five-year period, at least 600 social entrepreneurs and community business will use Match Trading grants, through programmes run by SSE in partnership with various others (see box below). But Steuer says the benefits also reach SSE itself: "It's helping us to learn about how to support the sustainable social impact of the organisations we work with." 
Managing a staff of 30 means weighing up priorities. New and exciting partnership opportunities have to be considered alongside the capacity of the team to deliver. "The hurdles [in my job] are really fitting everything in," says Steuer. One clear priority is looking at SSE's growth plans. "We've grown a lot over the past five to 10 years, and we've been really focussed on the work we're delivering, the quality of that work, and meeting the needs of those we support." It's now time to consider the organisation's "fitness for the future", though, so Steuer is currently looking to recruit some senior-level staff. "We need to invest a bit more in our own operations," she says.
Another ongoing focus is ensuring opportunities to build a social enterprise are within reach for everyone, not just the most privileged.
SSE's theory of change describes working with and supporting communities as "authors of their own solutions". In practice, this means people in those communities "being the experts and identifying the problem," with SSE supporting them to address it. It also means ensuring more diversity. A recent independent evaluation of core programme participants in the last five years found that 20% identified as black, Asian or minority ethnic, and 10% had a disability. On the latter, Steuer explains that this "is still under-representative" of the UK population, since almost two in 10 working-age adults are disabled, so she's exploring "what additional attention we can bring to this area" when it comes to recruitment and engagement.  
It's not just about the entrepreneurs they support: Steuer says her team is "always looking for what else we can do". Last year the organisation signed the Inclusive Culture Pledge, a public commitment to building a more inclusive workplace culture; and as part of ongoing work on good governance and inclusion, SSE also surveyed its board members recently, to better understand their characteristics and backgrounds. 
What did they learn? While there's a mix in terms of gender, ethnicity and age, Steuer says many conversations focused on how those trustees reflect the communities SSE wants to serve – and that includes income background. 
"We already have three SSE Fellows (social entrepreneurs who have completed one of our action learning programmes) as board members, but discussed that we would be open to further growth in this area so that we are able to draw on the diversity of experience that comes from operating at different stages of development," says Steuer. As an organisation operating outside London, she adds, insight from elsewhere will also be important.
If giving space to others is a theme at SSE, it's also been important for Steuer's own career to date: there have been numerous points, she says, where someone else has identified her potential, before she has herself.
"From being given the opportunity to move from being a research consultant to running the trading arm of charity CLES, to initiatives like WISE100 where the nomination is made by someone else which I would never have expected… I feel very fortunate."
Key figures: The School for Social Entrepreneurs
Founded: 1997
Legal structure: Charity, supporting a network of regional and international schools
Turnover: £5.5m for financial year 2017-18
What it does: Helps 1,000 people a year develop the skills, strengths and networks they need to tackle society's biggest problems
Primary audience: Social entrepreneurs and social sector leaders
Business model: Partnerships with corporates, trusts and foundations; sales income from short courses
Notable investments secured: Funding partners include Lloyds Banking Group, National Lottery Community Fund, Power to Change, RSA Insurance Group, PwC, Linklaters, Access - the Foundation for Social Investment, Postcode Innovation Trust, Paul Hamlyn Foundation, the UK and Scottish governments
Region: Across the UK, Canada (Ontario), India (Delhi)
Key social impact metrics: In 2018 supported 1,200 people to start, sustain and scale organisations making a positive difference (through nationally coordinated and London programmes). Two in three were women. One in five were black, Asian or minority ethnic.
Nicola Steuer was listed on the 2018 NatWest WISE100 – a list of the UK's 100 leading women in social enterprise and impact investment – and spotlighted as one of 12 particularly influential and inspiring women.
Header image: CEOs from some of SSE's network schools