Ladies who lunch: Rachel Holliday
If you're a woman (or know one) making a tangible difference in social enterprise, impact investment and mission-driven business, nominate for WISE100 2019 now!
Leisurely work-time social luncheons don't often fit into the schedule of a social entrepreneur. So, in our WISE100 interview series, we manage to sit down over a lunchtime Skype call with leading women in social enterprise to grab a quick bite and learn a bit about their work. This month we meet Rachel Holliday (pictured above with colleagues, second from left), founder of Time to Change (West Cumbria) Project CIC.
A table for two... over Skype (left, Rachel; right, Sasha)
Today's lunch is special. "I'm having a cheese and ham wrap, but it was my boyfriend's birthday yesterday so I'm finishing off a slice of his cake," says Rachel Holliday, speaking over Skype from her brightly-lit living room in Hensingham, Whitehaven.
Her dessert might be a one-off, but the grab-and-go lunch isn't: "This is pretty normal for me. A lot of the time I grab lunch while I'm working, during phone calls, emails, meetings…"
Holliday runs Time to Change (West Cumbria) Project CIC, which she founded in 2013 to address homelessness and unemployment in West Cumbria, north-west England, one of the poorest regions in the UK. The community interest company uses empty government properties to house and support vulnerable people.
Taking up most of Holliday's time at the moment is a new project, Women Out West, or WOW, which will support women who've been in abusive relationships or ex-offenders to increase their confidence and aspirations.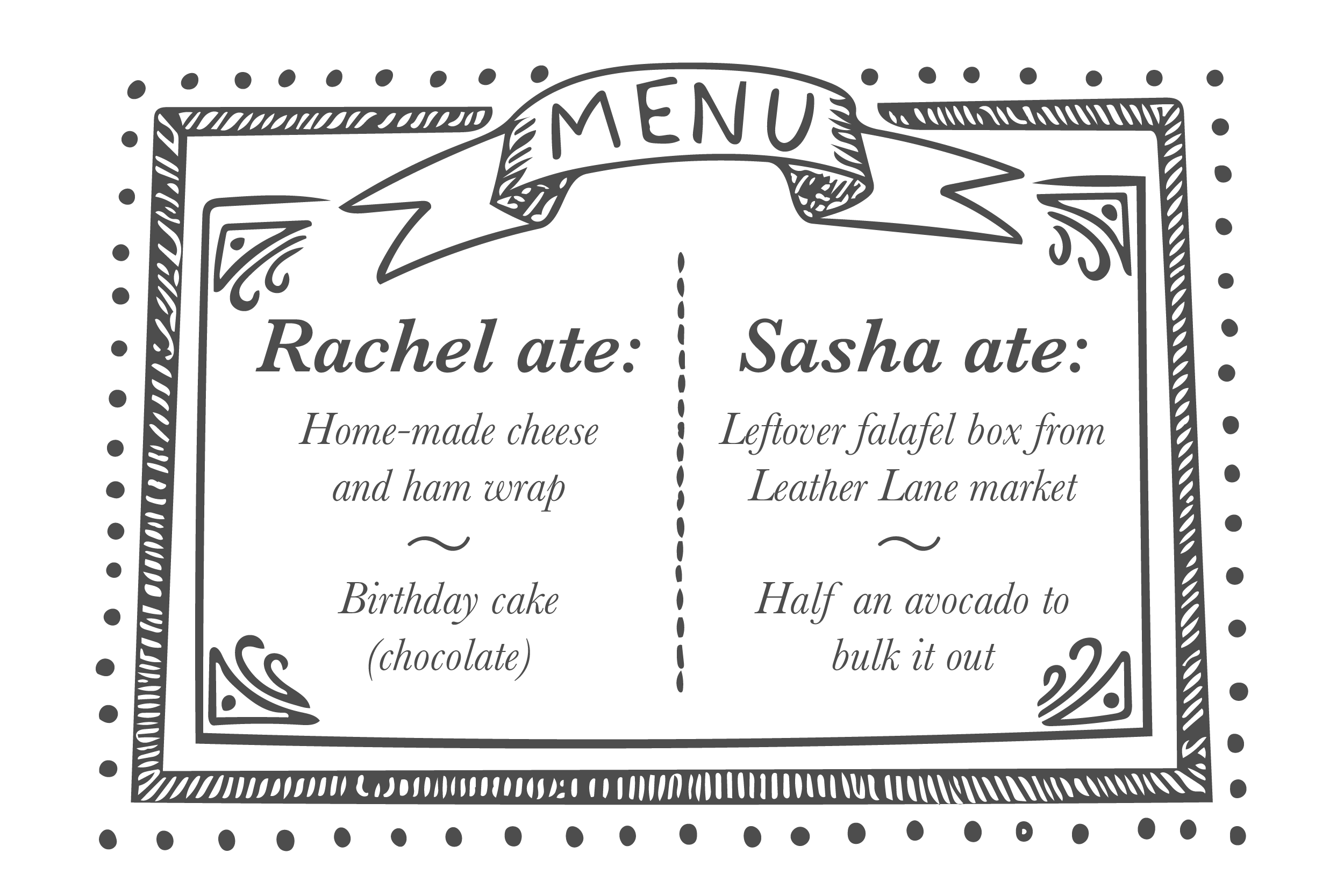 The day we speak, WOW has just passed an important milestone: Holliday has signed the lease of a unit in West Cumbria that will be transformed into the women's centre, with the build completed in mid-May and due to open this month. The Ministry of Justice has agreed to a £170,000 capital grant to fund build and contents of the WOW Centre, while the Office of Police & Crime Commissioner Cumbria, Cumbria Community Foundation and the Smallwood Trust have all granted money for the running costs and staff. "There's been no dithering on this project," she says. "It's just been full on to get it up and running as soon as possible."
I wanted it to be absolutely beautiful... People walk through the door and can't believe it's a homeless hostel
Holliday doesn't seem to dither on many things. When she set up Time to Change CIC, the first thing she did was to secure a site for the project, Calderwood House. She found a disused police station in West Cumbria and negotiated a lease agreement of £1 per year for 25 years. "Upkeep was costing the government about £17,000 per year, and it was sitting empty. So we took it over – they keep their building and we help homeless people and create new jobs."

The goal wasn't just to provide a roof over people's heads, though. "It's a five-star homeless hostel experience," she explains. "I wanted it to be absolutely beautiful. It has wifi, it has barista machinery, every room has an en suite [bathroom], it has 24-hour staff... People walk through the door and can't believe it's a homeless hostel." The space, which has welcomed over 150 people since opening in 2015, allows people to get back on their feet and make a new life; the sense of community means many former residents return to volunteer.
Banging a drum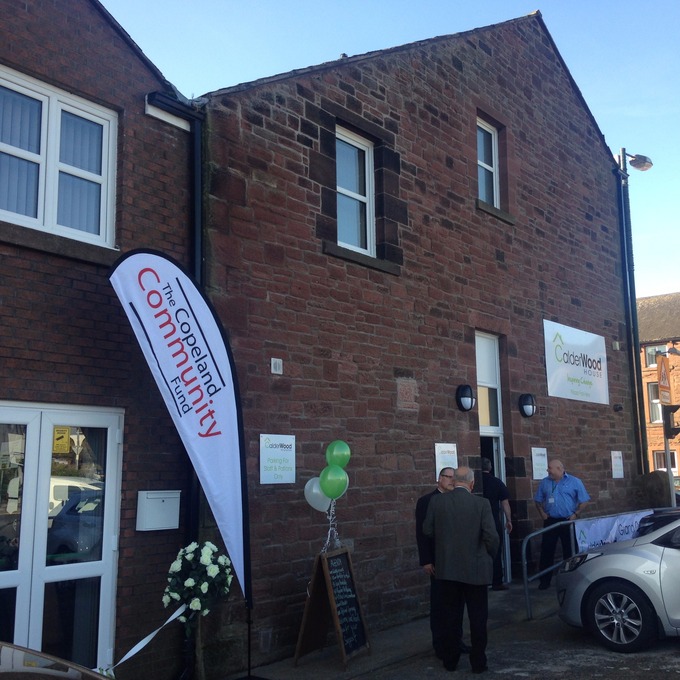 Above: Calderwood House
Holliday is acutely aware of what a place like Calderwood House can do for those at risk: she was homeless herself as a teenager.
"As a young woman, it's a vulnerable place to be," she says. From around 15 years old, she was moving from sofa to sofa, finding herself in often dangerous situations – one of the many 'hidden homeless' people in the UK. The hidden homeless don't show up in official records, but a 2013 poll by Homeless Link found that 14% of people in the country have experienced hidden homelessness themselves, and 20% know someone else who has.
Holliday recalls the "poor lifestyle choices" that led her to becoming homeless. "I felt like I had got myself into this mess," she recalls. "I felt hopeless. I had no money or future."
Things did change, though: in 1998, she managed to get into college and shortly afterwards began working on a homelessness project in Cumbria. Through this, she saw the direct impact of homelessness every day for seven years. One day, she'd reached her limit. "I thought: this has got to stop."
Holliday saw a clear opportunity in the huge number of empty buildings (in 2013, there were 1.4 million empty properties in the UK), and was ready to start her own venture. But – as a previously homeless person without even a bank account to her name and no experience of running a business – she was met with resistance. "Nobody took me seriously in the early days. I had to keep banging that drum. I was literally knocking on people's doors, asking them to join my company."
But she continued to search for a hostel site. When she identified a care home that had been closed down, she was invited to a public meeting to share her ideas with the locals – who weren't keen on the idea. The memory is still vivid.
"I had to stand up to 80 angry people, who were all shouting at me. The worst – and also the best – thing to happen was a woman at the front shouting at me: 'People like you cannot do things like this'. Whenever I now stand on a platform speaking about my story, I use that. People like me can do things like this."
The worst – and also the best – thing to happen was someone shouting at me: 'People like you cannot do things like this'
The care home idea didn't succeed. But within 24 months of first having the idea, Holliday had secured another site (the police station), established a board of directors, and obtained an impressive £500,000 in grant funding.
Learning to lead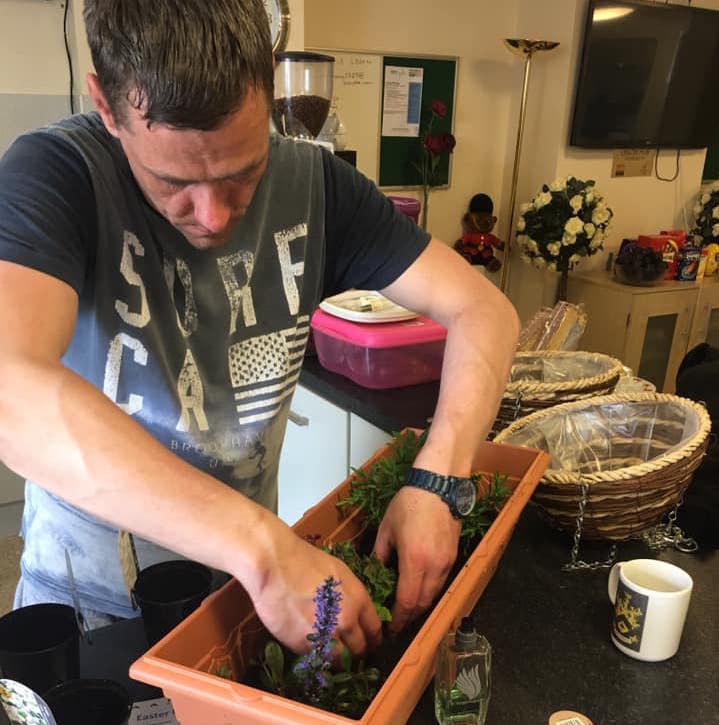 A resident of Calderwood House preparing windowboxes
The organisation that Holliday subsequently built now has nine staff. And her own experience continues to shape her hiring philosophy: Time to Change CIC takes on people that other employers might avoid. "Most of our staff have been homeless, in the criminal justice system, or have had mental health issues. We look at people that need a chance and bring them on board."
As for Holliday's own career, a recent step has been learning more about her own leadership style.
"The day-to-day isn't what I thrive on. I'm not good at telling people what to do. It's like trying to fit a square peg into a round hole," she says. The realisation that she is an ideas woman, not a manager, was a revelation: it was the role, not her that wasn't quite working. In 2018, Holliday secured grant funding to hire a new manager. It's exactly what the staff and residents needed, she says, leaving her free to focus on new initiatives.
As Holliday finishes of the last few mouthfuls of birthday cake, she shares the advice that she lives by. "Someone once told me, 'Never burn a bridge. Say thank you and smile'. I've had a lot of doors closed in my face. But the people who close the doors could be the next trustee that you'll be asking for money from."
Key figures: Time to Change (West Cumbria) Project CIC
Founded: 2013
Legal structure: Community Interest Company (CIC)
Region: Cumbria, north-west England
Turnover: £189,000 (2017-18)
What it does: Tackles poverty and unemployment in West Cumbria
Primary audience: Homeless people or those at risk of homelessness
Business model: Income from room rental (residents pay £18.50 service charge a week to stay at Calderwood House), coffee sales, corporate sponsorship of rooms and public donations as well as grant funding helps fund the provision of high-quality accommodation for homeless people
Notable investments secured: Grants from the Ministry of Justice (£136,000); Copeland Community Fund (£167,000), among others
Key social impact metrics: Between April 2017 and March 2018, 57 residents housed and 46 moved into stable accommodation; 12 residents into employment; 50 continue to volunteer
Rachel Holliday was listed on the 2018 NatWest WISE 100 – a list of the UK's 100 leading women in social enterprise and impact investment – and spotlighted as one of 12 particularly influential and inspiring women.
Header photo, left to right: Calderwood House support worker Janet fairclough, Rachel Holliday, supporter Rev Dr Wendy Kilworth Mason, and Holliday's former PA, Lindsey Milton. Time to Change CIC raises funds through coffee sales, among others. All photo credits: Calderwood House / Time to Change CIC