The power of three: How investors can fine-tune their impact management approach
Impact investors have long understood the need to measure their impact at both investee and investor level. But there's a third level at which progressive investors can make a difference – even if measuring this remains complex. EVPA's Gianluca Gaggiotti, Arnau Picón Martínez and Alessia Gianoncelli on what investors for impact can learn from new research.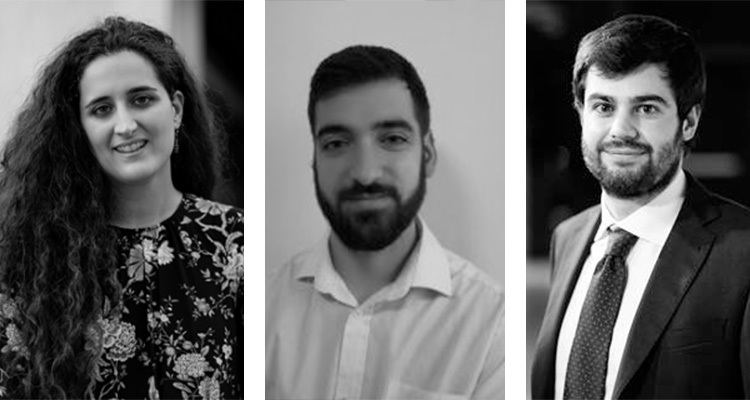 Investors for impact can bring a wealth of experience in managing impact at all levels, from their direct contribution to investees, to their indirect impact on intended beneficiaries, as well as on the wider ecosystem.
Almost ten years ago EVPA launched an impact measurement and management (IMM) five-step framework to help practitioners improve their IMM practices, when this was still a relatively new concept. We identified the importance of measuring impact on two levels: the investee level, ie how the investee achieves better outcomes for people and the planet, and the investor level, ie how the investor contributes to that impact by strengthening its investees through financial and non-financial support.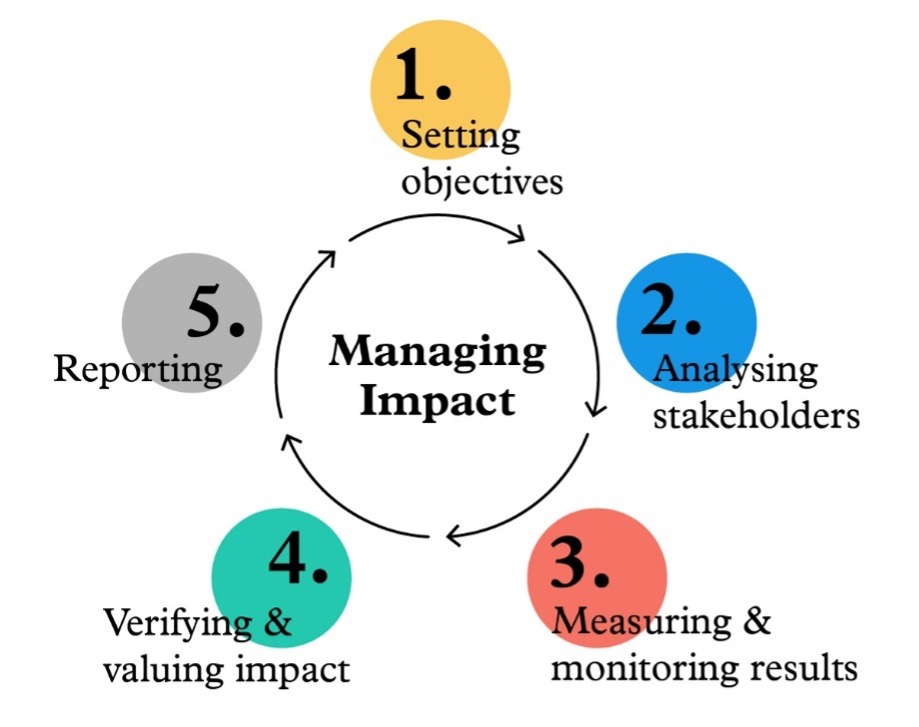 Above: The IMM five-step process (source: EVPA)
As IMM practices evolve and become more sophisticated, we recently investigated how investors were applying these and integrating IMM throughout the whole investment journey to maximise their social and environmental impact. We found that investors for impact continue to recognise the importance of measuring impact at the investee and investor levels.
But a new element is also coming into play: the most innovative investors are also starting to recognise and act on a third one, the ecosystem level.  
Levels one and two: room for improvement
Managing impact at investee level is crucial to support social purpose organisations (eg NGOs or social enterprises) in refining their services and products, and ultimately maximise their impact. Investors can help investees measure and manage their impact, for example by co-developing a theory of change, engaging with stakeholders and ensuring IMM informs decision-making.
However, there is room for improvement in markets where there is still some convincing to be done on the importance of IMM. To quote Johann Heep from ERSTE Group Social Banking, active in Central and Eastern Europe: "We are often surprised how few potential investees are planning and communicating their potential future impact, not to mention the lack of assessment of their current impact."
One challenge to ensure feedback from investees is honest and meaningful due to their dependency on investors
Going one step further, investors are more and more aware of the importance of managing their own impact because it enables them to assess and improve how they strengthen their investees. They are therefore developing systems to measure the key outcomes of their contribution to investees, such as improving their financial solidity, impact management practices and organisational resilience and their own increased catalytic role.
The systems vary in terms of sophistication and methodology adopted, and can for instance include surveys and meetings with investees. One challenge in this regard is to ensure feedback from investees is honest and meaningful due to their dependency on investors' financial support. Cultivating healthy and equal relationships helps investors for impact embed a deep-rooted learning culture and thereby improve their investment strategy and maximise their impact.
A third level: raising the bar
Some innov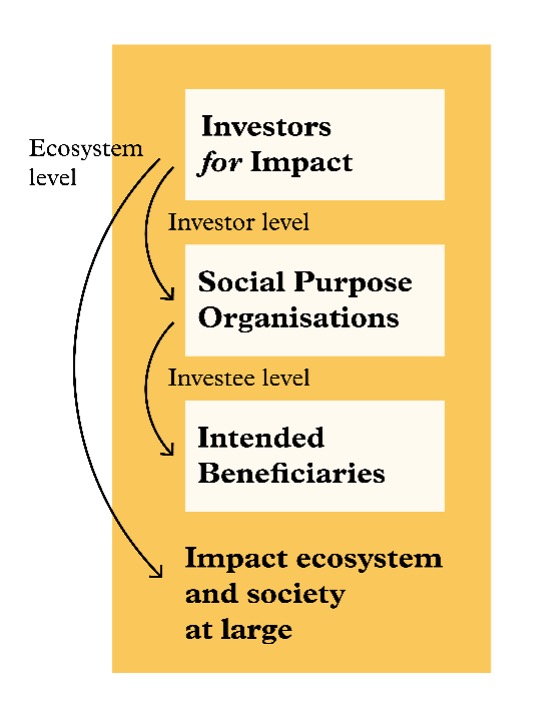 ative practitioners are also starting to pay attention to their impact at ecosystem level, since it helps them understand their role in developing new societal solutions and in building a well-functioning impact ecosystem.
To do so, they look at three main dimensions: how their innovative practices help "raise the bar" and positively influence other investors; how they contribute to developing the impact ecosystem; and how they adopt a system-change lens to build a holistic view of the societal challenges they are tackling.
For example, Rethink Ireland integrated a system-change lens in its theory of change by identifying first some long-term and country-wide systemic objectives, and then by reverse engineering their short-, mid-, and long-term activities to reach those objectives, as well as the actions of other relevant stakeholders. Examples from other organisations like Laudes Foundation and Raise Impact can be found in the new EVPA report, How to integrate impact throughout the investment journey.
We cannot afford to repeat past mistakes, such as focusing on measurement and reporting, while overlooking impact management
Managing impact at this level is particularly complex however, as the link between the investor's activities and the outcomes achieved is often difficult to prove. Sharing best practices could help further develop impact measurement and management at this level, as it is still in its infancy.
Beyond reporting
We currently face unprecedented social and environmental challenges, and the time at our disposal to find sustainable and structural solutions is running out. We cannot afford to repeat past mistakes, such as focusing on measurement and reporting, while overlooking the importance of impact management.
Investing for impact pioneers have in-depth experience in measuring and managing impact at all levels. They can play a key role in advancing impact management practices, which is essential to ensure social investments achieve lasting impact. Integrating such practices into decision-making at all levels helps to learn and to refine strategies in a flexible and fast way, and ultimately build the solutions at scale to ensure a green and just transition.
Gianluca Gaggiotti is research manager at EVPA; Arnau Picón Martínez is research associate at EVPA; Alessia Gianoncelli the head of knowledge, community and market development at EVPA. Header image: Sing out with Strings, a grantee of Rethink Ireland (image courtesy Rethink Ireland)
Thanks for reading our stories. As an entrepreneur or investor yourself, you'll know that producing quality work doesn't come free. We rely on our subscribers to sustain our journalism – so if you think it's worth having an independent, specialist media platform that covers social enterprise stories, please consider subscribing. You'll also be buying social: Pioneers Post is a social enterprise itself, reinvesting all our profits into helping you do good business, better.