Jeff Skoll's top 10 World Forum hits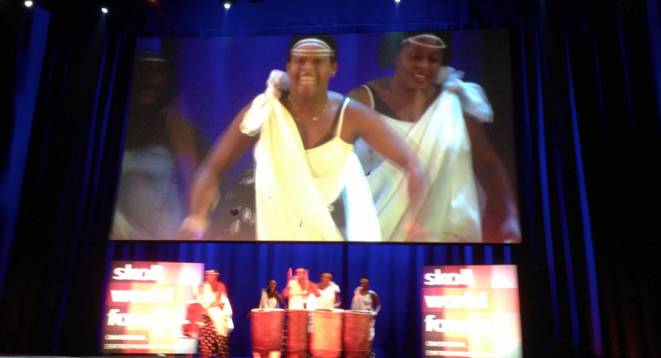 Jeff Skoll, the founder of the Skoll World Forum on Social Entrepreneurship, has set out his top ten highlights in the decade-long history of the event.
Speaking at the opening session of this year's event, in Oxford, UK, his number 10 spot was all about technology and social purpose driving each other. He cited the increase in mobile phone ownership and the implications of this on society and social change.
At number 9, he said 'thank you' to the UK, Canada and the US in particular for strong central government commitment to scaling up social innovation.
The Nobel Prizes won by Muhammad Yunus and Grameen Bank, followed by former US Vice President Al Gore and the Intergovernmental Panel on Climate Change took the number 8 and 7 spots.
At 6 – deforestation rates were in decline. Brazil, which was responsible for a third of the world's carbon emissions, has reduced these by 2 billion tonnes of carbon – the single greatest reduction in carbon emissions.
At 5 – billions of people had gained access to clean water. The 2015 goal to halve the number of people without access to safe drinking water had been met in 2010, five years ahead of schedule.
'Social enterprise goes mainstream' was his fourth pick – with 40 million people having careers in and 200 million volunteers working in social entrepreneurship worldwide. Contrast this to 10 years ago when the social entrepreneur movement were the 'rogue disruptors', he said.
A shifting of markets towards sustainability came third. Profitability and sustainability could happen without sacrificing humanity.
At number 2,  'significant progress' had been made against significant killer diseases – 8 million lives had been saved from HIV and Aids, the guinea worm was set to follow smallpox as the next disease to be completely eradicated, and polio was in line to disappear after that.
And at the number 1 spot, Skoll said fewer people were living in poverty than ever before – and the total disappearance of poverty was tantalizingly close, he said, with the possibility that we could bring extreme poverty to virtually zero  in just one generation. "For the first time since poverty rates have been monitored, rates are falling in every region."
Skoll – the social entrepreneur who has dedicated his name and much of his multi-billion dollar ebay fortune to the growth of socially innovation around the globe – concluded by asking his audience of many hundreds of social entrepreneurs, impact investors and supporters to imagine a world where every child received a basic education, pandemics appeared in the history books, and weapons were sold only in antique shops.
Ambitious, he said – but possible. "We call it a good start."
The efforts of those who might make it happen will be explored in depth during the course of this week's World Forum – and charted, as always, in the pages of Pioneers Post by our reporting and film teams.