#17 Social innovator's round-up: climate change special
This week climate change has been at the top of the global agenda. Leaders from government, finance, business and civil society gathered at the United Nations headquarters in New York for the 2014 UN Climate Summit to prepare for meaningful action ahead of the 2015 UN Conference on Climate Change.  
Bold solutions needed for the big climate problem
UN Secretary-General Ban Ki-moon asked those attending the Climate Summit to bring bold announcements and actions to the Summit that will "reduce emissions, strengthen climate resilience, and mobilize political will for a meaningful legal agreement in 2015". Watch this space.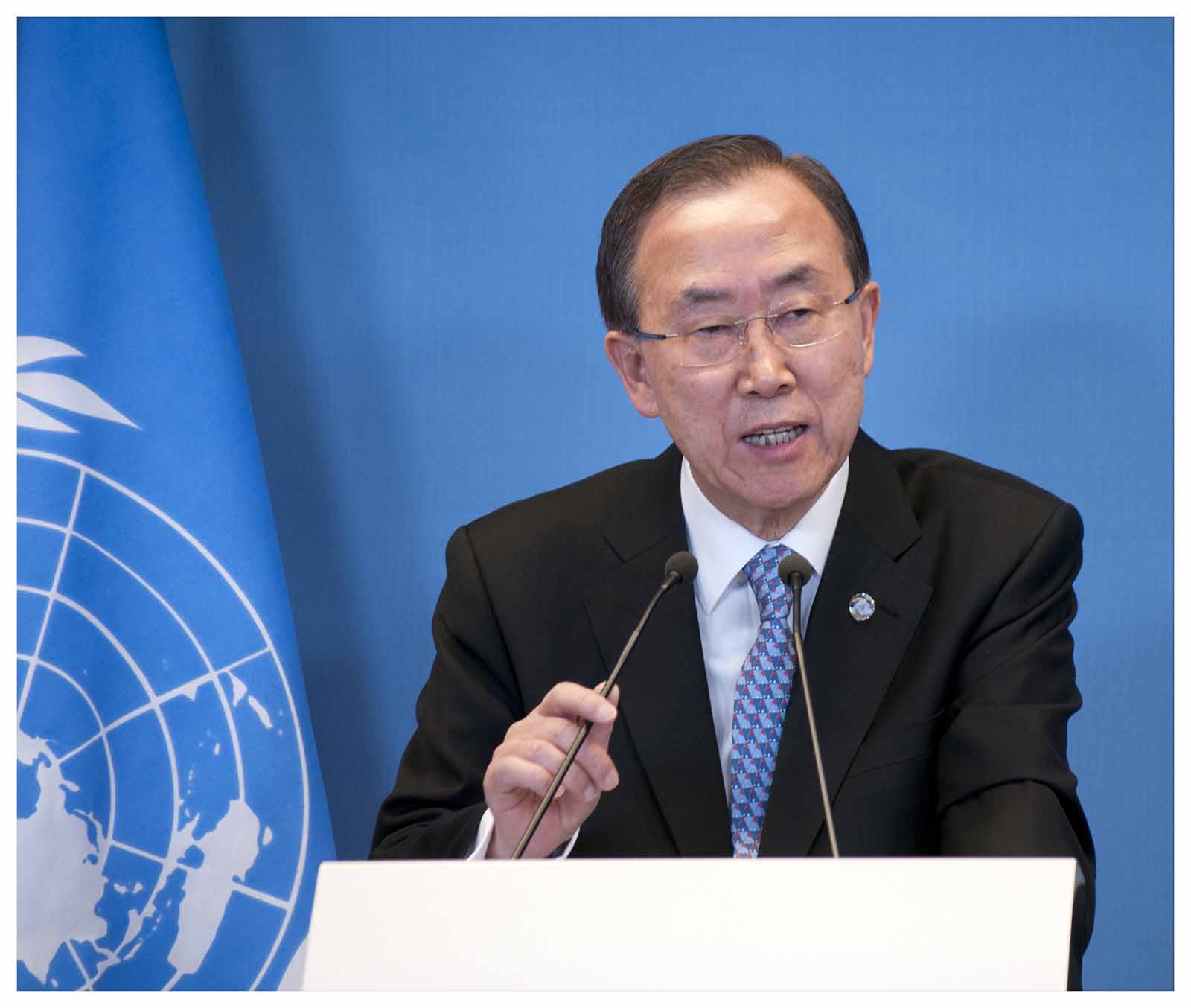 UN Secretary-General Ban Ki-moon. Photo credit: Flickr
From New York to London: hundreds of thousands hit the streets to demand action on climate change
In more than 2,000 locations around the world hundreds of thousands of people protested for more action on climate change last Sunday. The largest of the marches – attended by around 300,000 people – took place in New York. Celebrities and well-known figures such as Dame Vivienne Westwood and Emma Thompson took part in the 40,000 strong march in London and a crowd of 10,000 people rallied together in Melbourne, Australia.
Leonardo DiCaprio spoke passionately at the UN: "Now is our moment for action"
As a UN Messenger for Peace, Hollywood actor Leonardo DiCaprio addresses the UN Climate Change Summit in New York and called upon governments, global corporations and industrial polluters that it is time to make big changes and promote a more sustainable, environmentally friendly global system. 
"This is not about just telling people to change their light bulbs or to buy a hybrid car. This disaster has grown beyond the choices that individuals make. This is now about our industries, and governments around the world taking decisive, large-scale action," he said.
Lord Stern set out an economically-friendly climate change agenda
One of the world's most influential voices on climate change and president of the British Academy, Lord Stern, has co-authored a new report which says investments in renewable energy must be combined with a rethinking of our understanding of prosperity, which he believes will lead to what he terms better growth. "It means thinking differently about health, about the way we live in our cities and about the strengths of our communities," he said.
South Africa stood out for its renewables progress
Wind energy delivered to the National Grid in South Africa is now cheaper than coal power for the first time. Exxaro – the second largest coal mining company in the country – has recently invested $300 million into Africa's biggest new wind energy project.
UN women warned that the effects of climate change would fall hardest on women 
The head of UN Women Phumzile Mlambo-Ngcuka has told global leaders at the UN Climate Summit that women must take a greater leadership role in fighting climate change because its effects fall hardest on them. "Women are on the frontlines, bearing the brunt of climate change," she said. 
Climate refugee became a favourite buzzword
Lord Stern warned climate change may create billions of climate refugees. Low-lying island nations are particularly at risk. Meet the people of Tuvalu, the world's first climate refugees.
Photo credit: Flickr