Beyond social washing, solutions to global challenges grow
Amanda Feldman, director of impact and innovation at Volans, talks to Pioneers Post reporter Ellie Ward about the trends forming within CSR culture that suggest Playtime's Over – it's time to get serious about responsible capitalism.
We are seeing an increased demand for business to adopt a more integrated commitment and long-term ambition around social and environmental issues, globally.
Amanda and the rest of the Volans team are working to stretch the ambition and potential impact of a corporate's role in society. They connect visionary business leaders with social entrepreneurs and investors to prove that there's a new way of doing business - embedding social and environmental aims at the core of the business model, as opposed to considering it an added extra, disconnected from the main functions of the organisation.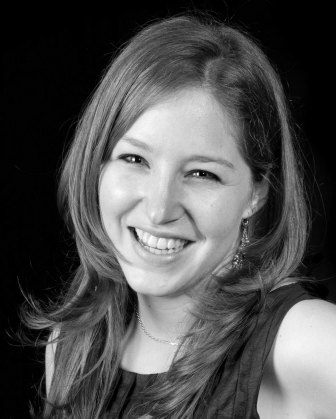 Amanda Feldman. Photo credit: Volans
Pioneers Post: Can you explain how you became involved in promoting responsible capitalism and social business practice?
Amanda Feldman: I actually came from an activist background – I was one of the people rallying outside tobacco companies' shareholder meetings. Over the course of my time at Volans, and via India – working with the Tata Group – I believe that what we need to do is to work with big businesses to make large-scale positive impact, not against them.
My specialty at Volans is impact evaluation because I think that it is a huge but critical challenge for social organisations to measure and track their impact – and that corporates have an (arguably) even greater burden of proof to show that they're actually trying to achieve positive impact through new business ventures or programs.
More than 'social washing'?
PP: Since you began working in the social business field, what trends have you seen emerging in CSR practise?
AF: I'll admit that I always believed companies just gave money to project their brand on good initiatives, and while that's certainly still a habit – there are so many brilliant people trying to drive change that is much more integrated and nuanced. 
I think a lot of companies are stuck at this point where they think 'we're doing a little bit more than what we absolutely have to do, legally, so that's enough'.
In fact, in most cases, activity is increasingly moving away from marketing. The way we think about it at Volans is that for years, with few exceptions, business denied any responsibility for creating a positive social and environmental impact – the role of business was to do business.  
Increasingly, there was pressure from government and communities pushing the idea that they should have more of a responsibility to do good, and comply with minimum standards around employee health, community and environment. Corporate social responsibility (CSR) emerged as a marketing opportunity to demonstrate what a business was doing above and beyond simple compliance. 
I think a lot of companies are stuck at this point where they think 'we're doing a little bit more than what we absolutely have to do, legally, so that's enough'. But we're also seeing a new breed of companies which are thinking much more strategically, and in turn, are driving breakthrough impact.
PP: How are they achieving this? Are we moving away from the idea of 'corporate giving' to something that creates more sustainable, meaningful change?
AF: We're seeing a repurposing of available capital. Corporate foundations and CSR teams are recognising their role in financial giving, but also the impact of sharing their non-financial resources. 
Some of our recent work has focused on corporate venture capital, because as we see social and environmental issues becoming a massive strategic concern for businesses over the next seven, ten, fifteen years – we want to track where businesses are actually investing in the long-term. 
When I think about corporate giving – it's growing up, in a way. You can give money and brand to a cause but you can also give your people and your expertise. You can also take bets and invest in some of the bigger, more disruptive ideas that are out there, recognizing that we are all building a new ecosystem and a new form of capitalism that won't reward the resource-intensive and socially-disengaged business strategies of the past (and that's OK). For us, that's the Breakthrough Challenge.
A shining example
PP: Which company stands out to you in leading the way for responsible business practice?
AF: The clothing retailer Patagonia is doing exciting stuff with its $20 Million & Change fund. This fund was started to invest in companies that are building solutions to issues such as the use of toxic chemicals in clothing supply chains. It's not giving, it's investing in the ideas that are going to absolutely change the way in which they (and the apparel industry) do business.  
Upping the corporate social spend
PP: This year India became the first country to make a minimum spend on CSR projects mandatory. The new law state that companies must give at least 2% of their net profits to charitable causes. What are your thoughts on this? 
AF: The CSR bill in India is going to be a very big experiment, and a unique reference point. I think there is incredible potential of setting a benchmark which says every business needs to give to social and environmental initiatives in the community – but if that just means businesses are going to give in erratic, unstrategic ways it may stunt the social investment market, rather than support it.
It could flourish if businesses focus on finding really efficient ways of partnering, giving and investing with their 2%. It doesn't look like that's going to happen and what we don't want is for companies to think 'oh no we need to spend 2% now', causing a knee-jerk reaction to protect brand rather than support high-impact programs. We're waiting to see (and supporting where we can) a pioneer who will use that earmarked 2% in an exceptional way.
I'm hopeful about the next generation of talent prioritising it, wherever they work across the core business.
The next generation
PP: How do you see the concept of corporate responsibility practice developing?
AF: I'm hopeful about the next generation of talent prioritising it, wherever they work across the core business. I sat in a debate between two generations of a global family company, where the Generation X contingent were saying 'we were taught to earn as much money as we could and then spend it on good'. You – the younger generation – are now trying to earn money while doing good. And that's a very different mindset that we have to get used to.
We're going to go through growing pains, but I see more risk in inaction. We're going to start seeing more competition around what is "good" corporate investment and giving, and we are already seeing a bit of peer pressure to move beyond playtime across industries and sectors. Companies are starting to see this approach as the norm, rather than as an exception to the rule. 
Corporates play a vital role in addressing the social and environmental issues facing today's society. At the UK's annual social investment conference, Good Deals, sector experts will discuss what we mean by 'responsible capitalism'. Play time is over – it's time to get serious about social change. 
Photo credit: Chris Potter