"Women are the ultimate economic accelerators"
In the UK 38% of social enterprises are led by women, in comparison with just 3% of the companies in the FTSE100, but there is still more to be done to maximise the potential social impact of female entrepreneurship. 
This was one of the key messages at The Big Social hosted by UnLtd in London this week. 
CEO of the Thomson Reuters Foundation Monique Villa said: "91% of social ventures have at least one woman on their leadership team. In my view we are not speaking about CSR promoting gender equality, we are witnessing a big global shift." 
In countries such as Malaysia, Lebanon, Israel and Argentina there is an increasing number of women, particularly under the age of 40, starting social ventures. "Women globally reinvest 90% of what they earn in their families," said Villa. 
"It means that women are the ultimate economic accelerators."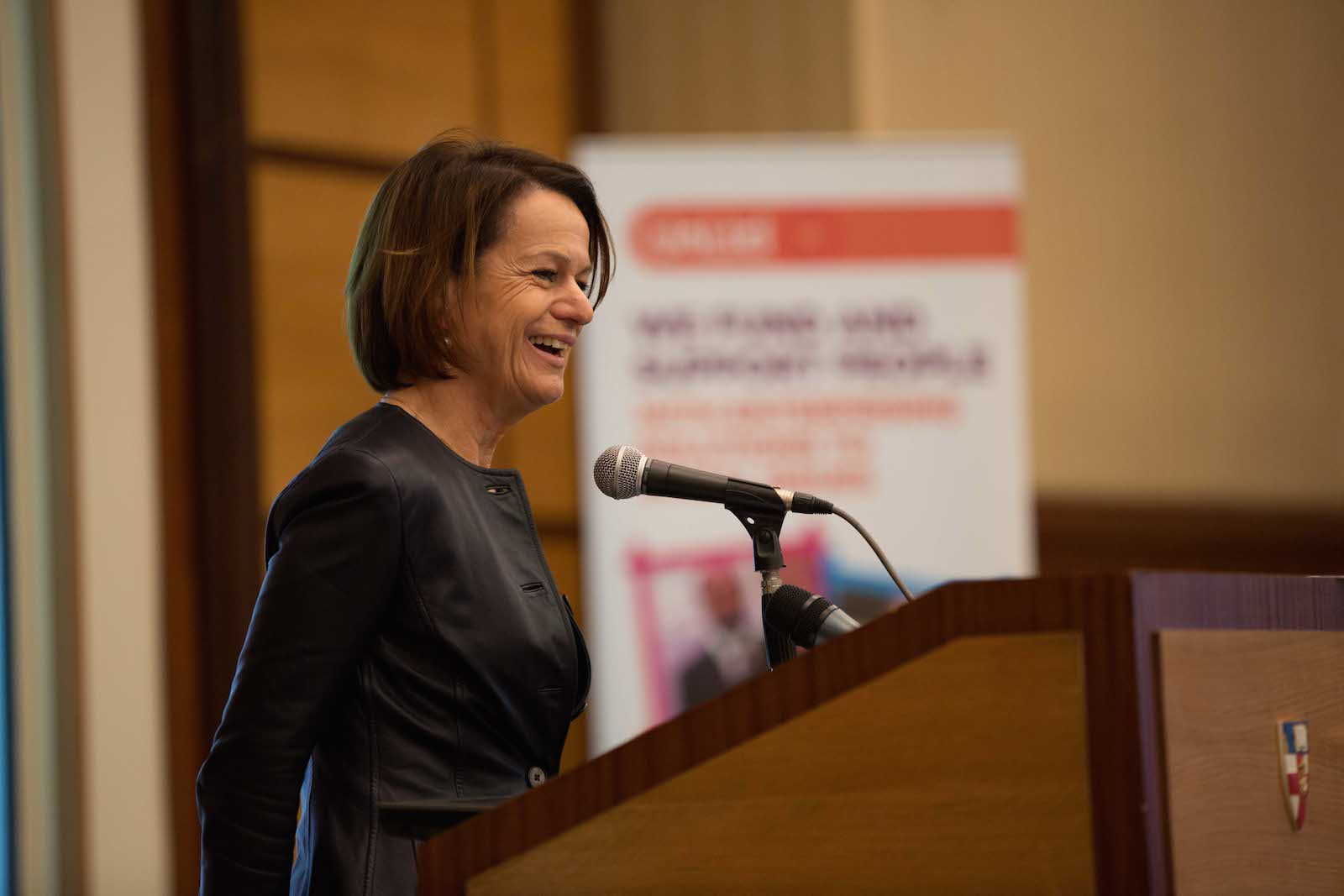 Monique Villa. Photo credit: UnLtd
In the Women as a Force for Social Change session at UnLtd's Big Social, participants discussed the challenges and opportunities for women developing a social venture. 
Partnership support manager at UnLtd Nickala Torkington led the session. She told Pioneers Post: "In the main women, felt their values were more akin to working in the social enterprise space and that the flexibility and leadership opportunities were a real benefit – however, key barriers to progression were childcare and family constraints or priorities, truly accessible support and help to make risk more manageable."
Barriers such as childcare generated discussion around whether it was necessary for organisations such as UnLtd to create more tailored support packages for female entrepreneurs that involved practical solutions to some of the barriers they faced. As well as childcare, other ideas included more female peer-to-peer support networks and better mentoring support.
Analysis shows that since it was founded in 2003, 48% of UnLtd's awards have been made to women. Research also shows, however, that the percentage of women applying for the Big Venture Challenge – an award focussed on the rapid scaling up of social ventures – has in the past been significantly lower. 
In 2013, just 25% of applicants to this award were women, in comparison with 42% in 2011. 
Baroness Glenys Thornton, Labour and Co-operative member of the House of Lords, and long-time supporter of the UK social enterprise sector, told Pioneers Post: "If it is the case that as awards get bigger fewer women apply I think one would want to know why and see if that can be remedied."
The State of Social Enterprise Survey by Social Enterprise UK in 2013 found that 45% of female social enterprise leaders asked cited access to finance as a key barrier to starting up their venture in comparison with 36% of male leaders.
It also found that 49% of female leaders were successful at securing loan finance compared with 56% of male leaders – causing UnLtd researcher and Pioneers Post contributor Stephen Miller to ask: "How then has this new type of business ended up replicating patterns from old types of finance?"
Last year, applications from female social entrepreneurs to the Big Venture Challenge rose to 39%. In a blog for the European Venture Philanthropy Association, Miller wrote that one of the key factors found to be discouraging female applicants was the language being used to promote the award – language "which emphasised scale, ambition, risk and equity".
"Evidence suggests women entrepreneurs typically have fewer financial assets to use as collateral operate in less capital-intensive sectors and have lower levels of confidence in their ventures than their male counterparts. You can understand how asking them to 'risk it all' didn't seem very appealing, even if they have the potential to scale their social impact," Miller wrote.
Header photo credit: UnLtd