Global social innovation round-up #04
Acumen invests $10m in agricultural enterprises around the world
International impact investment organisation Acumen is joining forces with the Clinton Giustra Partnership and Unilever to launch the Enhanced Livelihoods Investment Initiative, which aims to "nurture and scale" agricultural enterprises. 
The three-year Initiative, into which Acumen has invested $10m, will link smallholder farmers and their communities to Unilever's global supply chains and distribution networks.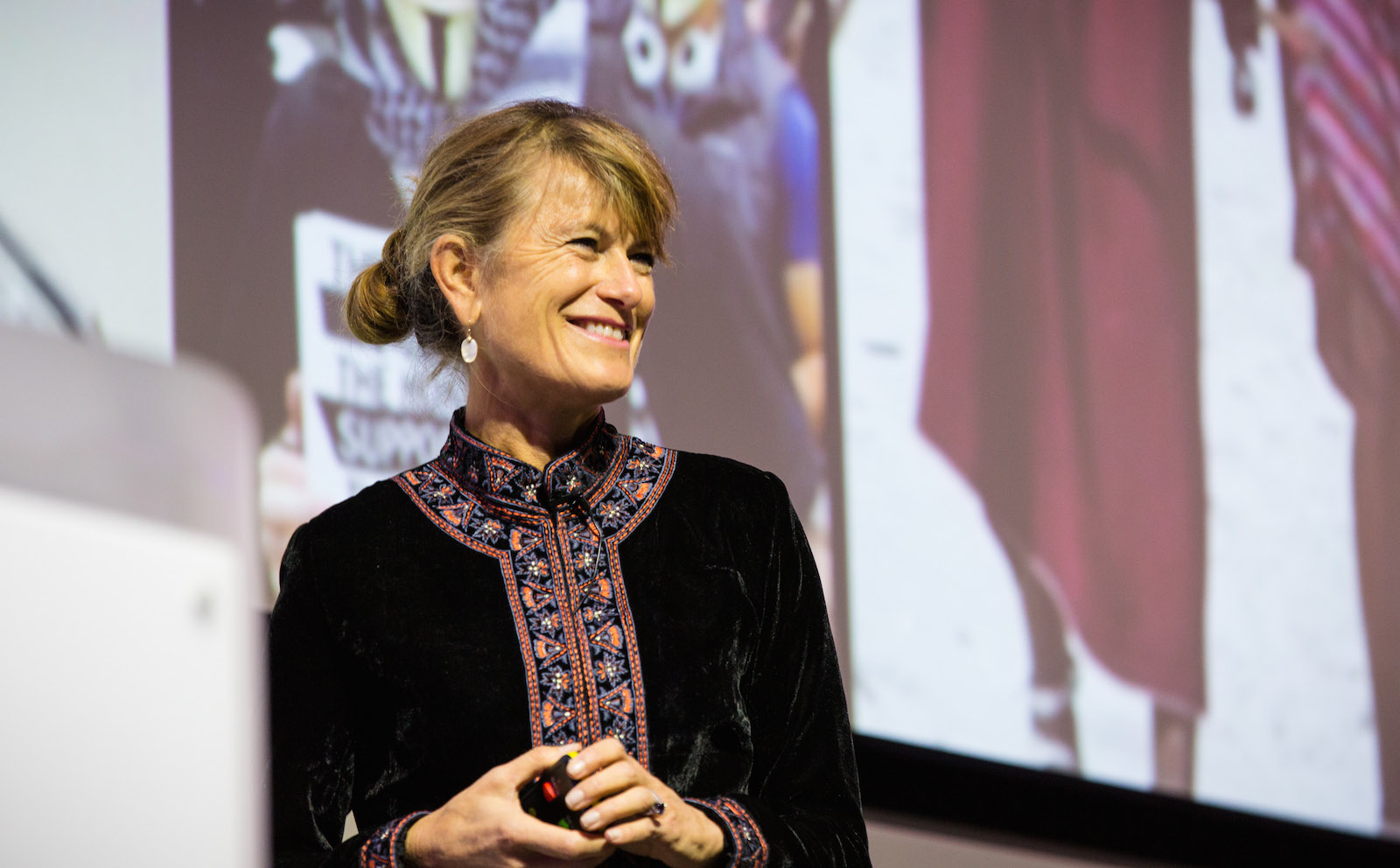 Founding CEO of Acumen, Jacqueline Novogratz speaking at Good Deals 2014. Photo credit: Matter&Co
Nutella entrepreneur leaves social enterprise legacy 
Michele Ferrero, who died at the age of 89 on Saturday, is most well known for heading up the family business that owns Nutella and Ferrero Rocher, but during his long and successful career he was also an advocate for the social enterprise sector.
In 2005 the chocolate tycoon created the Ferrero Social Enterprises, which are located in India, South Africa and Cameroon. They are designed to "create jobs and combat the serious consequences of unemployment in the less advantaged areas of emerging countries". 
Apple makes $1bn investment in solar energy
Last week the tech giant said that it is investing nearly $1bn to build a solar farm south of San Fransisco in partnership with First Solar. The Monterey County solar farm will be Apple's fourth solar farm and will provide power to its headquarters and some of its stores. The farm is expected to be completed by the end of 2016.
Egypt's social enterprise reality TV show set for second series
El Mashrou3 –  the first-ever reality TV show about business and social entrepreneurs in the Middle East – has been described as a somewhat unusual combination of "the best aspects of The X Factor, The Apprentice and Ashoka's Changemakers". Sponsored by Samsung and Google, the show follows 14 contestants from different walks of life as they live together and work to find solutions to social and environmental problems that can also be sustainable, profitable businesses.
El Mashrou3 is now set for a second season in Egypt, as well as being adapted and localised for several other regions, including India, Jordan, Philippines and Bangladesh.
Thailand takes one step closer towards a social enterprise act
The National Reform Council in Thailand has voted to approve a draft Social Enterprise Promotion Act, which intends to raise public awareness for social enterprise and provide a legal framework for it to operate withinin. The Council is made up of 250 members designated with the task of approving a new constitution in Thailand.
Renewable energy investors set the crowdfunding record in the UK
Triodos Renewables – an arm of Triodos Bank – has set the record for the highest ever equity crowdfund, raising £3.5m from more than 1,000 individual investors in a crowdfunding campaign that closed last month. The full list of equity crowdfunds which have raised £1m or more from private investors published by the UK Crowdfunding Association is available here.
UK-based social enterprise champions offer access to £500k for fledgling ventures
The First Ark Group in Mersyside has teamed up with Big Issue Invest Corporate Social Venturing and Fusion 21 to provide a free advisory event and access to a £500,000 funding pot for start-up social ventures. 
CEO of First Ark Group Bob Taylor offers advice on social investment in an article published on Pioneers Post earlier this month. For more information on the event, which is being held on 12 March, click here.
Game, set, match: social entrepreneurs' European tournament now open for applications
The Social Innovation Tournament, which offers social entrepreneurs who are tackling problems such as unemployment, the marginalisation of disadvantaged communities and access to education the opportunity to receive €25,000 prize money, is now open for applications. The tournament is the flagship initiative of the European Investment Bank Institute.
Photo credit: Mark Spowart