Sankalp aims to tackle social innovation silos in Delhi
With just days to go until the Sankalp Global Forum, the initiative's director Aparajita Agrawal is on a tight schedule. She did, however, manage to put some time aside to speak to Pioneers Post about what we should expect from Asia's largest social enterprise and investing event – from dialogue about impact investment between developed and developing countries, to the role of social enterprise in education and health.
In less than a week, the Sankalp Global Forum will bring social entrepreneurs, policymakers and impact investors from all over the world to Delhi for two days to discuss the challenges and opportunities facing the global social economy.
At the helm of operations in Delhi is Sankalp's director Aparajita Agrawal, who has spent over 12 years working on a variety of financial inclusion and microfinance initiatives.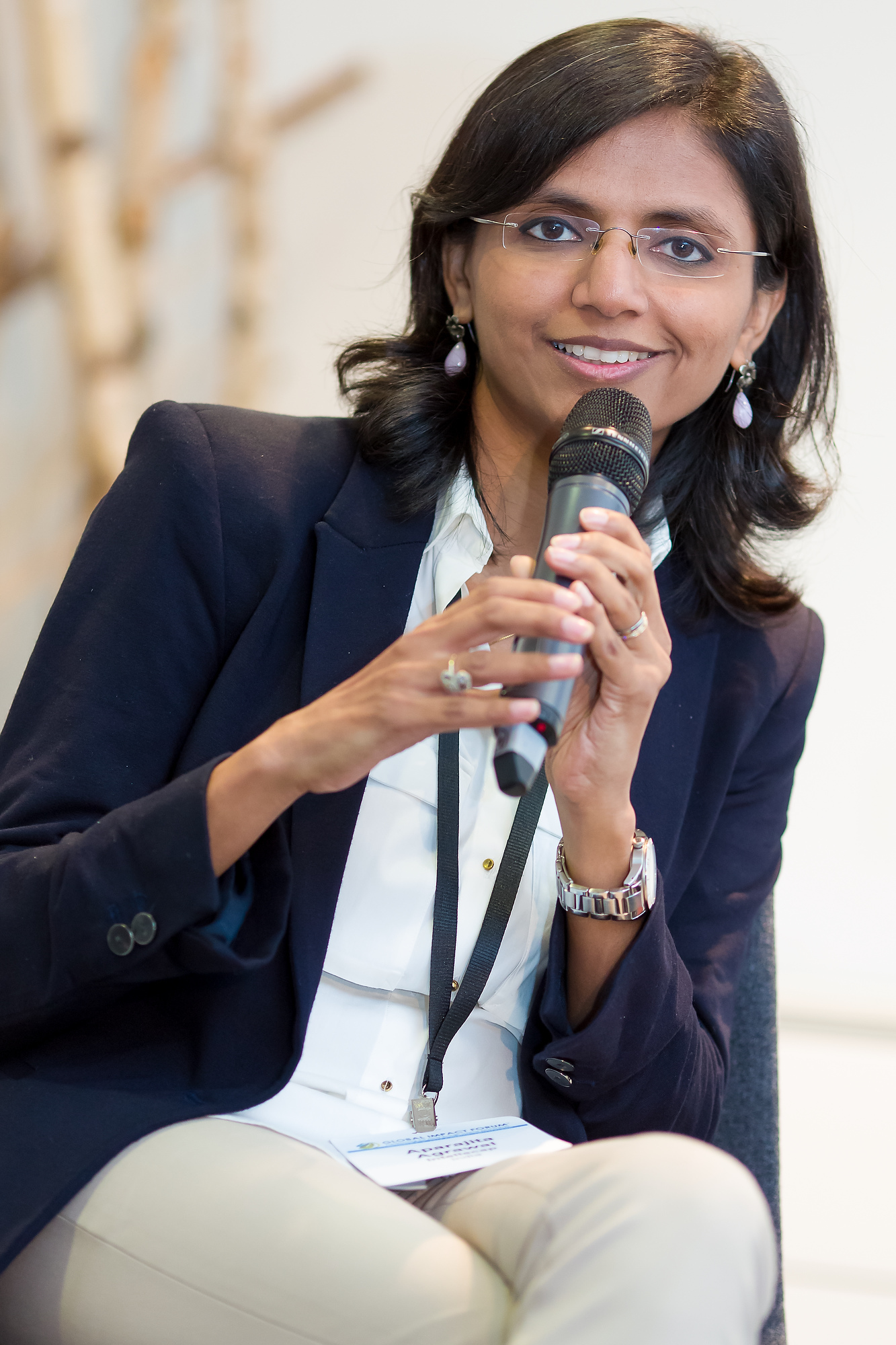 Aparajita Agrawal
Pioneers Post: The theme of the 2015 Sankalp Global Forum is 'Fuelling the Innovation Economy: the Role of Government, Private Sector and Capital'. Can you explain what the 'innovation economy' is and why you chose it for this year's theme?
Aparajita Agrawal: The innovation economy is an emerging economic theory that lays a huge emphasis on entrepreneurship and innovation. One of the reasons we brought this terminology into the theme this year was to emphasise that policy frameworks should explicitly focus on supporting innovation, thereby boosting productivity and economic growth. 
We believe that entrepreneurship, if encouraged well, and innovations, if harnessed well, can lead to non-linear growth and development. For both of these to occur, the role of governments, capital providers and the private sector is extremely critical. The Global Sankalp Summit's theme this year hence reflects this. 
PP: Can you describe examples of why government, the private sector and capital are all vital in fuelling the innovation economy?
AA: In countries like India, a large part of the social outcomes are largely driven through government funding and budgetary allocations. These spends often run into billions of dollars per year, however, most of the interventions are fairly strait-jacketed in their approach. 
The scope for entrepreneurship and innovation and their potential to create massive impact or contribute to non-linear growth is restricted.
What we see is this – the government carries out a largely welfare-focused approach, while the onus of experimenting with innovation and entrepreneurship is largely on the private or non-government sector. 
Capital that goes into supporting innovation and entrepreneurship is largely grants and investments from private sector. This is a classic case of working in silos and lack of synergies. We wanted to bring this issue to the forefront. 
Through our focus this year, we are suggesting that the government, private sector and the capital from both stakeholders needs to work together and be the force multiplier for entrepreneurship and innovation, if real impact is to be created.  
PP: What specific challenges in the social enterprise and social investment landscape internationally does the Sankalp Global Summit hope to address?
We create dialogue where the action is; we ensure that the entrepreneur from the developing market is at the centre of this dialogue. 
AA: Intellecap undertook a study last year to understand the flow of impact investments into social enterprises in India since the year 2000. We found that of the US$1.6bn that came in the last 14 years, only 5% was domestic capital. 
As we have engaged more deeply with African entrepreneurs since 2013, we expect to find a similar story of the flow of capital being largely foreign. This validates what development practitioners have long seen – that even though social enterprises and their impact are in developing countries, the decisions about capital, and deployment of other resources often get taken in the developed economies.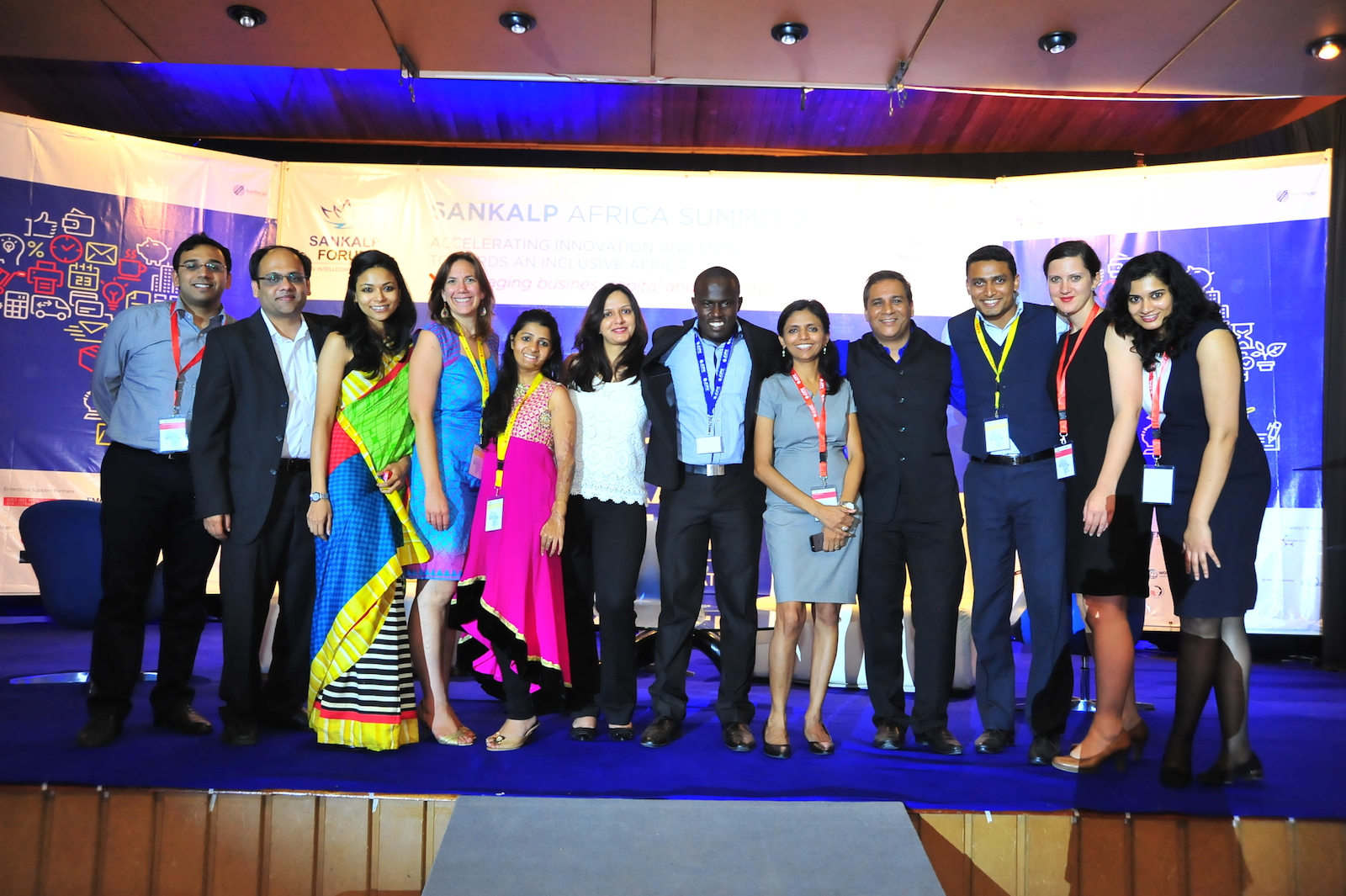 Aparajita and her team at the Sankalp Africa Summit 2015
What the Global Sankalp Summit does is reverse that paradigm. We create dialogue where the action is; we ensure that the entrepreneur from the developing market is at the centre of this dialogue. 
Sankalp has been systemically creating a collaborative and influential platform where decision makers from around the world and from different walks of life can come together to discuss and commit to innovative models of development. Quite often these are stakeholder groups that don't normally come on to the same platform.
This year, we are focused on creating a deliberate dialogue where we talk about how the private sector can engage the government to fuel the innovation economy, ie create more conducive environments for innovators to thrive and go to scale. 
PP: What global developments in social enterprise and social investment are you most excited about right now?
AA: I am excited by the truly innovative ideas I see in the areas of education and healthcare – sectors that I am personally passionate about – because these are really the starting points of transformational change. 
This year, the cohort of 2015 Sankalp Awards finalists for India includes Brun – a social start-up that has devised a foetal health monitor at a price point that is affordable to primary health centres, and has customised its alerts in a way that flags up warning signs without the need for physicians. Ideas like this can really be path-breaking in their impact for development challenges. 
Another theme that I am very excited to see gaining ground is the emphasis on investing in women. I have personally been engaged in this discourse over the past few years and have been quite vocal in press and at various international forums about the need to tackle this segment. 
It is great to see this theme getting more acknowledgement and action that it deserves. At Sankalp this year, we are looking forward to bringing together the key stakeholders and driving some critical outcomes that will change the way investing in women's businesses operates.  
PP: Which sessions and talks in the 2015 Sankalp Global Summit stand out to you – which should attendees not miss?
AA: As a convenor for the Summit, I feel this is a tough choice – it's like having to choose between two of my children! That said, I would recommend the following five as the ones that I think you will definitely find me attending:
But do not just go by my choices, make your pick here! 
Pioneers Post is thrilled to be a media partner at the 2015 Sankalp Global Forum, which is being held in Delhi on 9 and 10 of April. The Forum will bring together social entrepreneurs, social investors and policymakers from all over the world to tackle the theme of this year's event – Fueling the Innovation Economy – by debating the roles of government, the private sector and capital. Find out more here.
Header image: Old Delhi
Photo credit: José Antonio Morcillo Valenciano