UK charity receives £400k social investment to secure future
NewStarts, a charity that supports homeless people and those in financial crisis, has used loans from Charity Bank and Big Issue Invest to secure its future.
The Worcestershire-based charity received loans of £280,000 from Charity Bank and £120,000 from Big Issue Invest, which are to be paid off over the next 25 years. The money has been used to purchase the freehold of its existing leasehold site.
NewStarts provides affordable furniture and household goods, as well as an emergency food bank, to ensure individuals and families in the local community are able to keep existing tenancies without going into unmanageable debt. Its furniture project works by collecting good-quality used furniture and household items, including computers and other IT equipment from people who no longer need them and donating or selling them at low-cost to people who have been referred by local agencies.
CEO of the charity Marion Kenyon said: "People often turn to NewStarts at the point when they have exhausted all other avenues. For us, the reasons they find themselves in a difficult situation isn't relevant; we will help them if we can.
"The support we have received from Charity Bank and Big Issue Invest has, without doubt, allowed us to continue to respond to local need – reusing furniture, resettling people and restoring communities. Without this kind of financing, we would never have been able to purchase our current premises. We faced the prospect of having to find a new location due to possible rent increases, yet today we have a secure future and can start helping even more people."
The case for providing loan finance to NewStarts was compelling.
NewStarts also runs a volunteering and training programme, which offers work experience to improve the employment opportunities available to those looking to find their first job, or re-enter the workplace.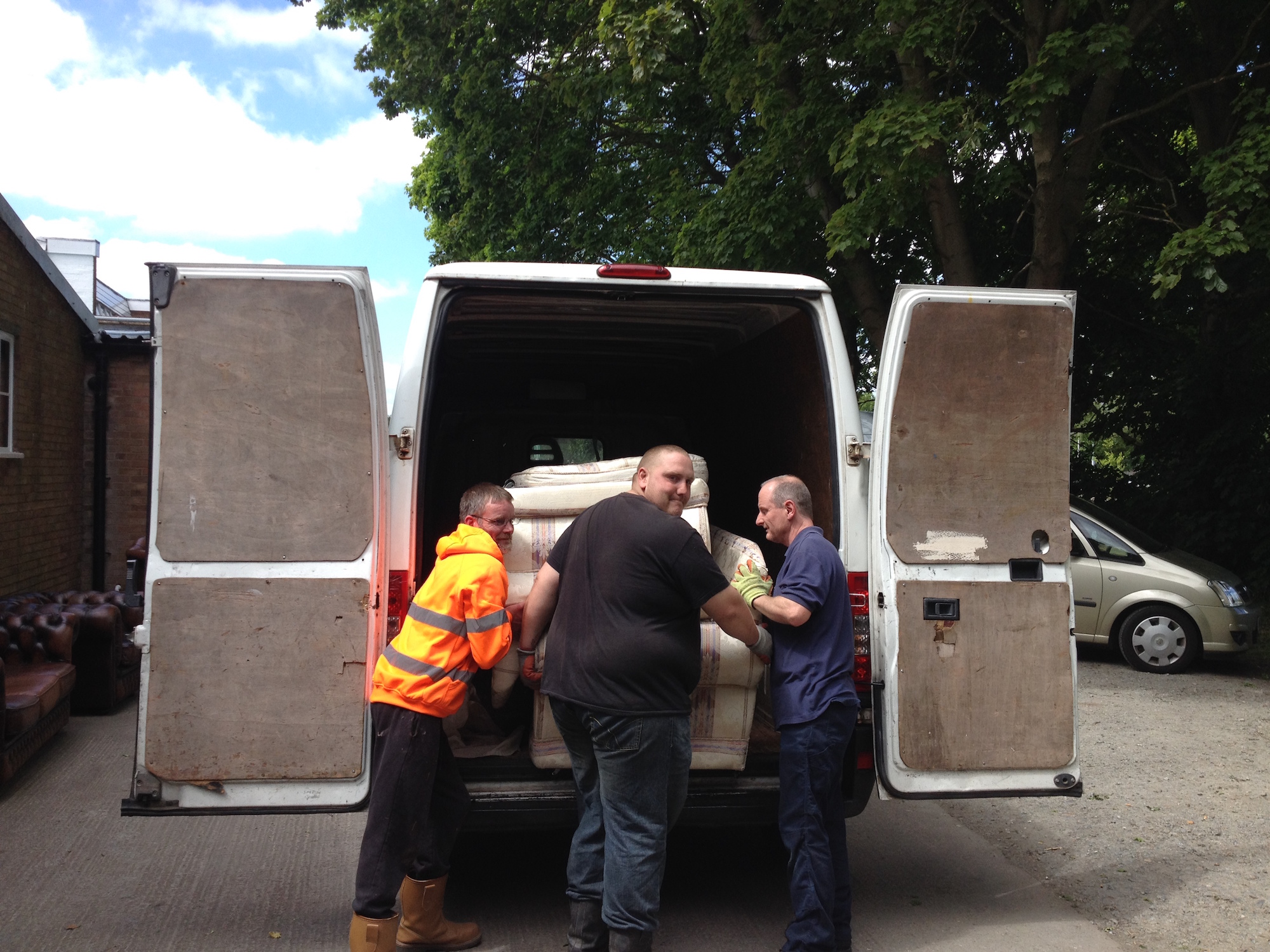 Andy Godwin, James Cook and Graham Rowe from NewStarts. Photo credit: NewStarts
Peter Hughes, regional manager of Charity Bank said: "The case for providing loan finance to NewStarts was compelling. Its impact within the community is vast – alleviating poverty, providing valuable work experience, training and debt advice to the most financially disadvantaged people."
NewStarts was established in 2005 as a result of a partnership between a local resident and NewSong Community Church, in Bromsgrove, Worcestershire. Over the past year NewStarts has directly supported over 1,000 people in a variety of ways. It has provided 430 households with free household items and 332 with emergency food supplies. It has also given 105 individuals valuable work experience and provided 136 people with financial management trainging and debt advice.
Photo credit: Sébastien Marchand