Triple triumph: three UK SIBs return investor capital
Three social impact bonds (SIBs) in the UK have performed above expectations and delivered outcomes sufficient to return investor capital earlier than expected. 
The announcement comes not long after the first US social impact bond was terminated early having failed to achieve the agreed targets of reducing recidivism – and amidst ongoing criticism from individuals in the social enterprise sector who argue that the hype around this financial mechanism is unfounded. 
Andrew Levitt, investment director at Bridges Ventures and a board member for the UK-based Career Connect SIB, said: "The Career Connect story provides demonstrable proof that the excitement around social impact bonds isn't just a case of hype over substance. The structure of the funding allowed Career Connect to experiment with new approaches, while the clear feedback loops inherent to the SIB model helped them to identify the most effective and focus their programme to reflect that. With a standard contract, none of this could have happened." 
In 2012, the Department of Work and Pensions (DWP) awarded SIB contracts to fund programmes run by Career Connect, Teens & Toddlers, and Adviza which are designed to address the root causes of young people becoming not in education, training or employment.
Social investors provided the money needed to run these programmes and have now been repaid by the DWP after agreed social outcomes, including improved school attendance and employment prospects, were met earlier than planned. If the positive social outcomes had not been met, the social investors would have lost the money they invested and the government would not have had to pay any financial returns.
In 2012, the SIB-funded Career Connect programme raised £1.5m, primarily from Bridges Ventures and Big Society Capital, with the goal of helping 4,000 young people over a three-and-a-half year period. All of this capital has now been repaid after the programme delivered on the terms of the SIB contract, which include re-engaging young people with education and improving school attendance, behaviour and attainment. 
Levitt concluded: "The results are clear: demonstrably better outcomes for the young people concerned, and clear long-term savings for the DWP. Not all the early outcomes contracts will be this successful – but it does show what can be achieved, particularly as we learn more and more about what works and what doesn't."
The Energise programme, which is run by Adviza, has worked with young people aged 14 and 15 years old from 42 schools in the Thames Valley – offering them mentoring combined with structured activity days and residential courses. Participants on the programme are also offered a "Job Coach" pathway, which provides them CV drafting, job application and interview support, as well as access to recruitment fairs. This additional support service enabled the programme to outperform the target it was set to get participants in employment for a minimum of 26 weeks.
CEO of Adviza Katharine Horler said: "Our performance demonstrates that investing in intensive work with young people makes a positive difference not only to society as a whole but also to those individuals whose lives it has changed."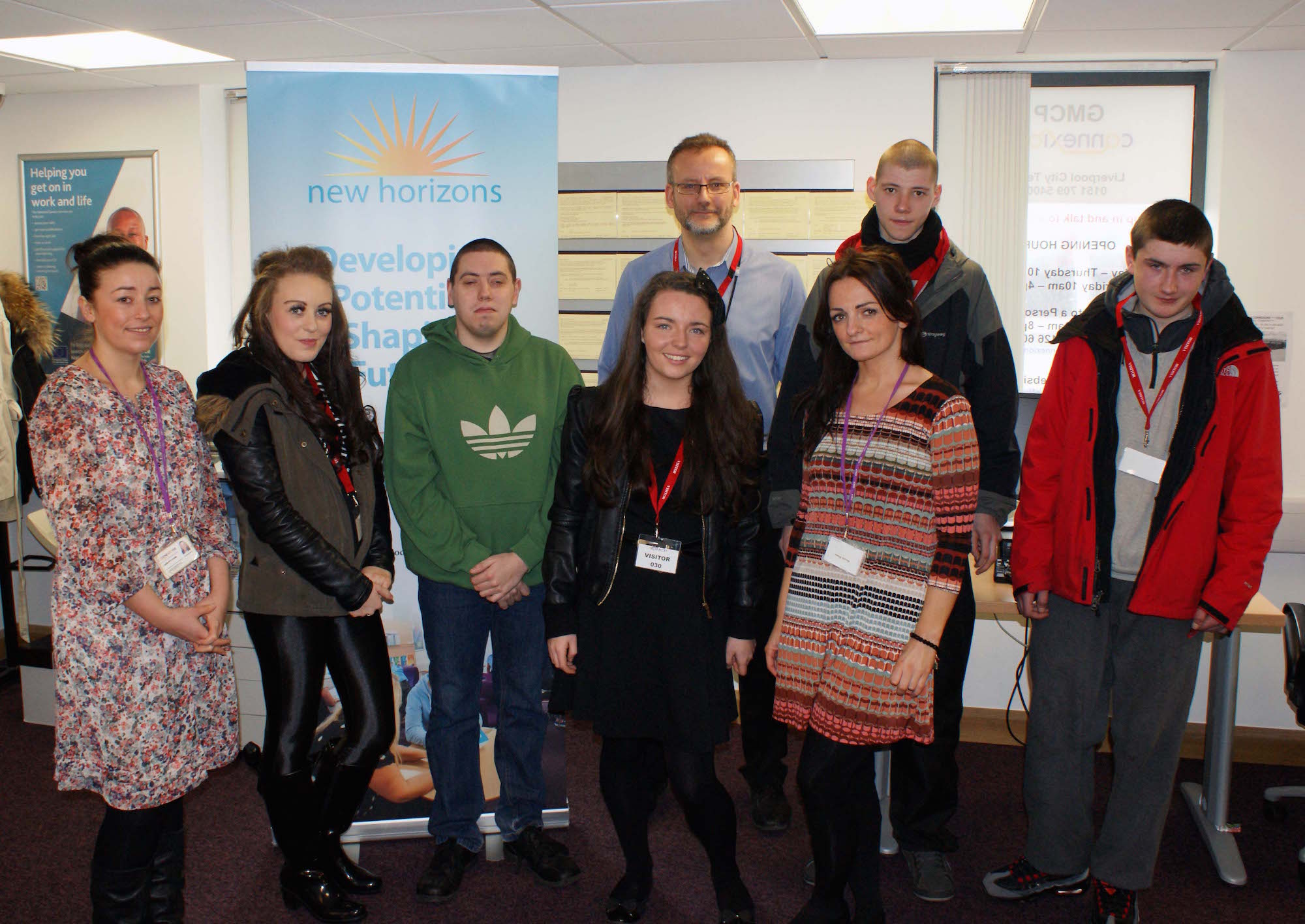 Programme participants. Photo credit: Career Connect
The Teens & Toddlers SIB supports young people in the Greater Manchester region. The work experience programme matches vulnerable young people with a toddler over 18 weeks old who goes to nursery. The 'teen' mentors the young child over 18 weeks, whilst receiving ongoing support and Maths and English tuition in the run up to their GCSE examinations.
The programme aims to reduce teenage pregnancies, prevent young people from joining a gang and improve their attitude towards, attendance at and academic achievement in school. 75% of the young people received an entry-level qualification at the end of the intervention and outcomes for improved attitude and behaviour were attained. 
CEO of Teens & Toddlers Joanne Hay said: "Social investment has played a crucial role in enabling Teens & Toddlers to expand our activities with schools and teenagers in the North West."  
The Adviza and Teens & Toddlers SIBs are managed by Social Finance and chaired by Richard Johnson, who said: "It is incredibly exciting to watch the important impact these two innovative organisations are having on the life chances of some of our most vulnerable young people."
Full results of these three SIB-funded programmes will be published next year, when the projects come to an end, although it has been announced that the DWP has recommissioned Career Connect, Teens & Toddlers and Adviza for a second programme to improve the opportunities available to vulnerable young people. 
In our brand new printed quarterly magazine, CEO of Teens & Toddlers Joanne Hay goes head to head with founder of Common Capital Dan Gregory in our big debate – SIBs: Speed up or slow down?
Header image: Career Connect programme participant