Global Focus: Southeast Asia
In Southeast Asia economies have been booming for over three decades, with GDP increases "outpacing the rest of the world". The social economies of these countries are also accelerating at a rapid pace. Ellie Ward analyses the race to legislate on social enterprise in the region.
8:00am With a strong coffee and a slice of toast in hand it's time to Skype the social enterprise world in Southeast Asia from Pioneers HQ in Hackney, east London.
Initial research into the social enterprise landscape in this region results in news of blueprints and master plans being launched in Malaysia and Thailand, and policy milestones being reached in Vietnam. But what does this government speak really mean for the social enterprise ecosystem?
A 2013 OECD report describes the Southeast Asia region as "one of the most dynamic in the world" and research by McKinsey states that the Association of Southeast Asian Nations (ASEAN), which includes Malaysia, Indonesia, Thailand and Vietnam, "has dramatically outpaced the rest of the world on growth in GDP per capita since the late 1970s". It also found that "income growth has remained strong since 2000, with average annual real gains of more than 5%".
Indonesia, Malaysia and Thailand all feature in Bloomberg's top 10 emerging markets around the world. And it seems the emerging social enterprise sector should also be on the international radar.
Malaysia
Earlier this year the Malaysian Prime Minister Najib Razak launched a three-year blueprint plan, which sets out the government's strategy for developing the social enterprise sector.
The plan was unveiled at the headquarters of the Malaysian Global Innovation and Creativity Centre (MaGIC). Najib told the audience present: "The Government recognises the potential of social entrepreneurship in not only addressing our country's pressing issues but in also redefining how business should work in order to achieve a people-centric economy."
Assigned with the task of spearheading the development of the Malaysian social enterprise sector, over the next three years MaGIC will be developing the ecosystem that supports it by collaborating with intermediaries internationally. It will also work with individual social enterprises on incubation programmes that provide seed funding, as well as mentoring and other forms of business development support.
Executive director of social enterprise at MaGIC Ehon Chan, says: "The social economy in Malaysia is in its infancy, but there is a tremendous amount of energy for it. Commitments laid out in the blueprint include a policy review to develop the social enterprise ecosystem. The Government is also currently looking into a legal entity or certification to help support the sector further."
Having just completed a national survey of the areas in which social enterprises are most prominently active, Chan reveals that preliminary findings show that Malaysian social enterprises are predominantly working in the areas of "community development, economic access or poverty alleviation, education and in the promotion of environmental sustainability".
Clare Walker, director of education and society at the British Council in Malaysia, explains that blueprints are a pretty big deal. "Economic development is tackled through very structured and formulised methods in Malaysia," she says via Skype from her office.
Two other blueprints, which have been launched as part of a wider strategy to transform Malaysia into an internationally recognised developed nation by the likes of the World Bank, focus on the development of basic and higher education because the up-skilling of workers is seen as the backbone to development.
Walker continues: "Blueprints are taken very seriously, they are not just a vague template and those responsible for delivering them are held accountable. We've seen that with the education blueprints. The public is made aware of the progress made against these and there is a team in the Prime Minister's office that constantly drives progress. That's why it is a very positive move – it's fantastic progress."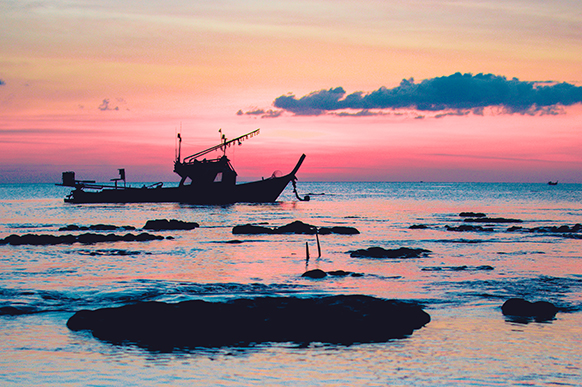 Thailand
No news has reached the UK yet of a social enterprise full moon party, but recent developments in government support for the social economy are worth celebrating.
After returning from a British Council UK study tour designed to showcase social enterprise best practice, Thai government delegates set up the National Social Enterprise Committee. In 2011 this then became the Thailand Social Enterprise Office (TSEO) – "a small independent government agency" managed by the Prime Minister's Office.
In 2013 the TSEO launched a number of initiatives as part of its remit to promote social innovation and social enterprise in Thailand, including the €1.7bn Village Fund Programme. The programme aims to encourage local communities to run local services together, for example community pharmacies and rice mills.
It also set up the National Health Security System, which is a commissioning programme that aims to support the development of health service provision working outside of public hospitals.
There is no specific legal status for social enterprise in Thailand currently. Chatchai Aphibanpoonpon, the founder and CEO of Bangkok-based social venture KlongDinsor, says: "It's a very early concept and the community of social enterprise is still very small, which can make it more difficult when approaching companies to work with and customers.
"Social enterprise is gaining popularity in the field of academics, a lot of universities are now showing interest in social enterprise and government is working to promote the community."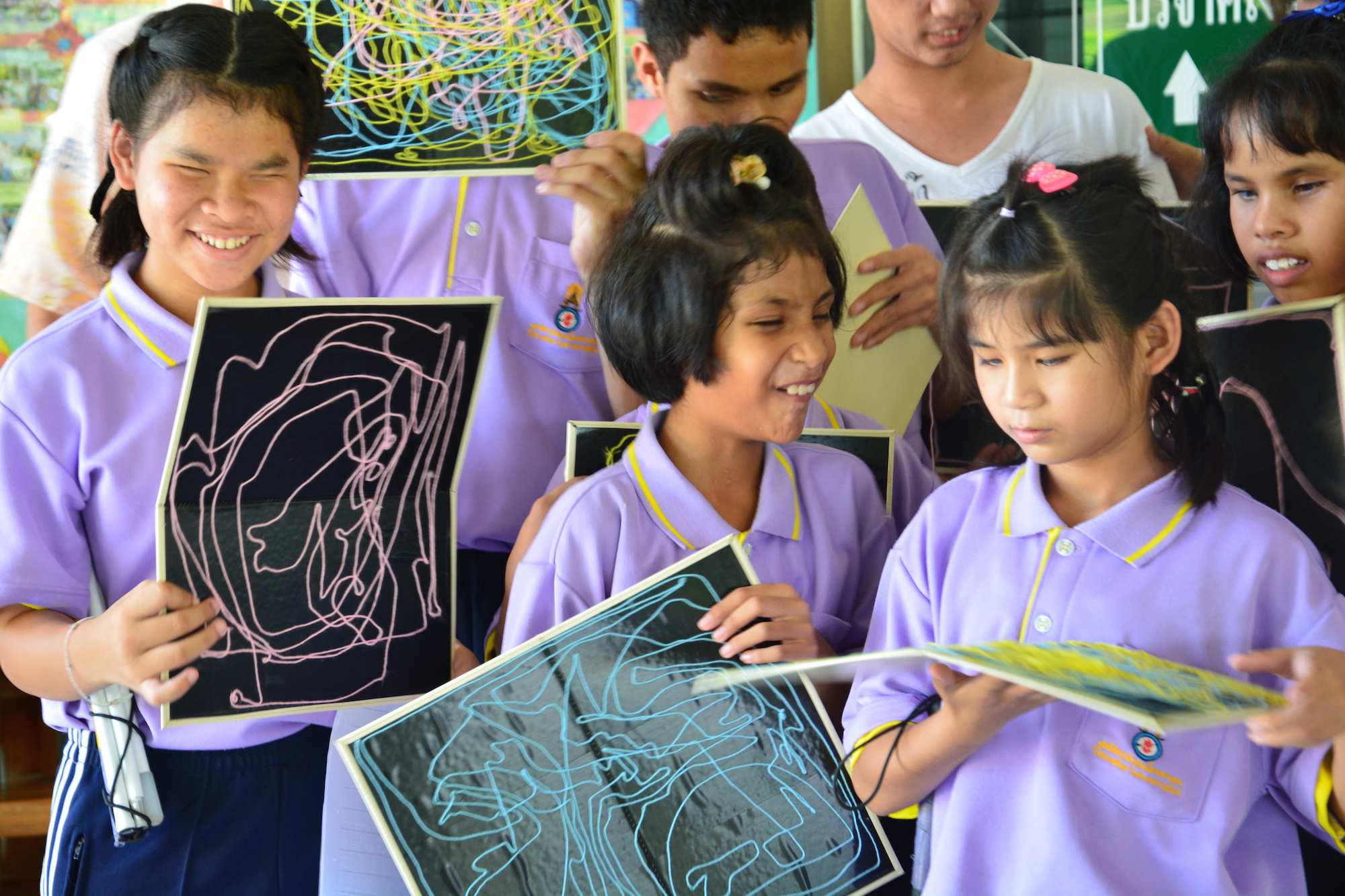 KlongDinsor products being used by students in Thailand. Photo credit: KlongDinsor
Ha Nguyen thu is the business advisor at Inclusive Impact Investments, which is a global initiative of Oxfam. After a 15-year career in the private sector, Nguyen thu led a social enterprise in Vietnam for two years before joining Oxfam. She explains that her team recognise Thailand as one of the leading Southeast Asian countries in terms of social enterprise development.
"From our observations, the Thai government recognise the importance of social enterprises and provide tailored support for the sector through, for example, incubation services," she explains.
Indonesia
In comparison to the previous two countries in our Southeast Asia round up, the Indonesian social enterprise context is notably different. Government enthusiasm for the sector is less evident and as yet there have not been considerable moves made towards recognising social enterprises through legislation.
I don't see government involvement as something absolutely critical.
But this is not necessarily a bad thing argues Fajar Anugerah, business development manager of Hellomotion Group. Anugerah has spent a number of years working in the social enterprise space and says: "I don't see government involvement as something absolutely critical. I even think that many social enterprises grow better organically, without government support."
Anugerah is not alone here. Cliff Southcombe is the founder and CEO of the social entrepreneur network Social Enterprise Europe and the former director of the Euclid Network. He says "social enterprise is a movement separate to any illusion around policy" and that "the movement has happened organically without this support". He also warns "government policy will always have an agenda". According to a report by the Boston Consultancy Group, 46% of Indonesian social enterprises are based on the island of Java. Anugerah says: "On the other islands there are a number of social enterprises, but usually they are rural or community based and very small in size. So they don't have a formal legal status but their activities are that of a social enterprise."
The key sectors in which social enterprises are operating include: agriculture, the creative industries and increasingly, the tech space.
Aparajita Agrawal is the director of the Sankalp Global and Africa Summits on social enterprise and impact investment. She is currently busy making preparations for the launch of the first Sankalp summit in Southeast Asia, which will take place in Indonesia this year.
Made up of over 15,000 islands, 60-70% of which are habitable, the geographical challenges facing the social enterprise sector in Indonesia are somewhat unique. Agrawal says: "India is a big country but the state of infrastructure is reasonably good in most of the country, especially concerning connections between one city and another. In Indonesia, island economies can be more difficult to service.
She continues: "That said, Indonesia has a huge advantage in how advanced it is on the technology side. India has done a good job in moving towards a largely online space in the past decade. Indonesia has probably done that much faster. It's definitely a very robust economy in terms of the use of IT and the Internet. In terms of being able to get over the logistical challenges, this might make it a lot easier to do than in India."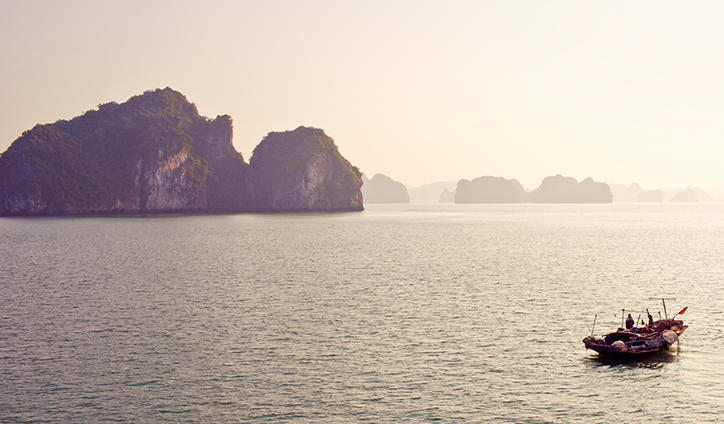 Vietnam
Just over 600 miles east of the hiking trails in Chiang Mai and the hair-raising tuk tuk traffic in Bangkok, the vast rice fields and majestic rock formations of Halong Bay welcome you to Vietnam.
In November last year, 86% of Vietnamese MPs made social enterprise history by voting in favour of a revision to the Enterprise Law, so that social enterprises are legally recognised throughout the country.
We need to do more to promote awareness of social enterprises among the general public.
Thi Le Hoa Nguyen, associate country director at Oxfam Vietnam, says: "Vietnam is rapidly developing into a middle income country, but entrenched social issues remain despite the economic growth. The government recognises the potential in mobilising the social enterprise sector in order to provide solutions both to poverty reduction and economic growth."
She goes on to explain that the amended policy recognises social enterprises as those companies that reinvest 51% or more of their profits into their social mission. The law also specifies some potential benefits social enterprises can enjoy, for example tax exemptions, and will help investors and the public identify with the social enterprise sector more easily.
However, while it has received backing from such a large majority, at the time of going to print the law is yet to be implemented. There is a dilemma for the government over how exactly they should define social enterprise in order to avoid the benefits of this legal status being abused.
Apart from the legal framework, other intervention is also needed to develop the Vietnamese social enterprise sector. Nguyen says: "We need to do more to promote awareness of social enterprises among the general public and in order to do this, it is important that social enterprises understand how to use methodologies to measure their social impact. Without this evidence base any small or medium enterprise will be able to claim to be a social enterprise."
Birdseye View
Reflecting on the advancement of Southeast Asian social enterprise as the sector stands in 2015, Indonesia based Fajar Anugerah from the Hellomotion Group says: "In terms of scalability and 'investibility', I think Indonesia is slightly behind most social enterprises in the Philippines and probably on par with social enterprises in Thailand. In this sense the sector is ahead of Malaysia and Vietnam – although probably only slightly – and way ahead of social enterprises in Myanmar."
Of course it would be wrong to think the positive progress outlined and recent policy advancements for social enterprises in Southeast Asia provide a silver bullet for the social and environmental problems facing the region.
Poverty remains an entrenched issue, particularly in rural areas, and environmental concerns over the damage caused by rapidly growing cities are increasing. Reports have emerged suggesting that Bangkok could be submerged under water in the next 30 years as a result of climate change and rising sea levels.
The challenges for social entrepreneurs also remain vast. Among those most commonly mentioned were; the difficulties social enterprises face in securing capital, a lack of knowledge around impact measurement and a lack of business acumen.
Anugerah explains the majority of social enterprises in Indonesia are set up by activists and academics. "A lot of the time they don't plan on developing or setting up a social enterprise, they just want to tackle the social problem. Many of them don't have a sustainable business plan," he says.
The personal context in which social entrepreneurs in Southeast Asia are working in also provides additional challenges. Claire Walker from the British Council says: "Malaysia doesn't have that cushion for people that the welfare system in the UK for example provides.
"Social enterprises here are often working with people who have nothing and the risks the entrepreneurs themselves are taking in setting up their business are often great. While some might come from quite comfortable backgrounds, others really don't."
There are still many barriers and challenges to overcome, but there is a clear sense – with the accumulation of policy advancements and grassroots enthusiasm – that 2015 marks a tipping point for social enterprise in Southeast Asia. Watch this space.
This article was originally published in Pioneers Post Quarterly, the printed edition of this magazine. To find out more about PPQ, including how to subscribe, click here.
Header photo: Koh Phangan , Thailand
Photo credit: Stocksy