Minister announces £1.5m funding for UK social enterprises
The minister for civil society Rob Wilson has today announced the UK government is providing £1.5m funding to help charities and social enterprises unlock further funding through social investment and win public service contracts. 
The second tranche of the Impact Readiness Fund (IRF) follows the first round, worth £2m, which was launched in October 2014 and supported 51 social ventures including Tapestry – a social enterprise that supports sufferers of dementia with home care and meal deliveries in Havering, Barking and Dagenham.
Tapestry (formerly known as Age Concern Havering) received a £25,000 grant during the first IRF round in February 2015, which resulted in the organisation securing a further £46,000 of grant funding to help improve the quality of their service.
Wilson announced the second round of IRF funding during a visit to Tapestry. He said: "The IRF has helped Tapestry unlock nearly double the amount of funding, making a huge difference to the lives of older people in the local area. This second round of funding will build on the huge success of the first round, helping to build a truly compassionate society."
Anthony Lowe, CEO of Tapestry, expanded on the minister's remarks. He stated that the grant "not only enabled us to secure additional investment but also started a process which, we believe, will enable us to secure significant additional investment to our social businesses".
Grants of between £25,000 and £100,000 will be available in the second round of the IRF. They aim to help ventures build the infrastructure and skills required to manage their performance, increase their social impact, as well as to attract social investment or win contracts.
The IRF is managed by the Social Investment Business, which has provided more than £340m in grants and loans to 1,300 charities and social enterprises since 2002 through a number of funds and initiatives. 
Jonathan Jenkins, CEO of the Social Investment Business, said: "The IRF was heavily oversubscribed so we are delighted to be re-opening it. Effectively demonstrating social impact is more important than ever and many social ventures need support to build in systems or develop new skills. Funders, investors and commissioners are increasingly focused on outcomes and impact so support for this vital work needs to continue."
Applications for the second round of the IRF are open until 8 January, click here to find out more.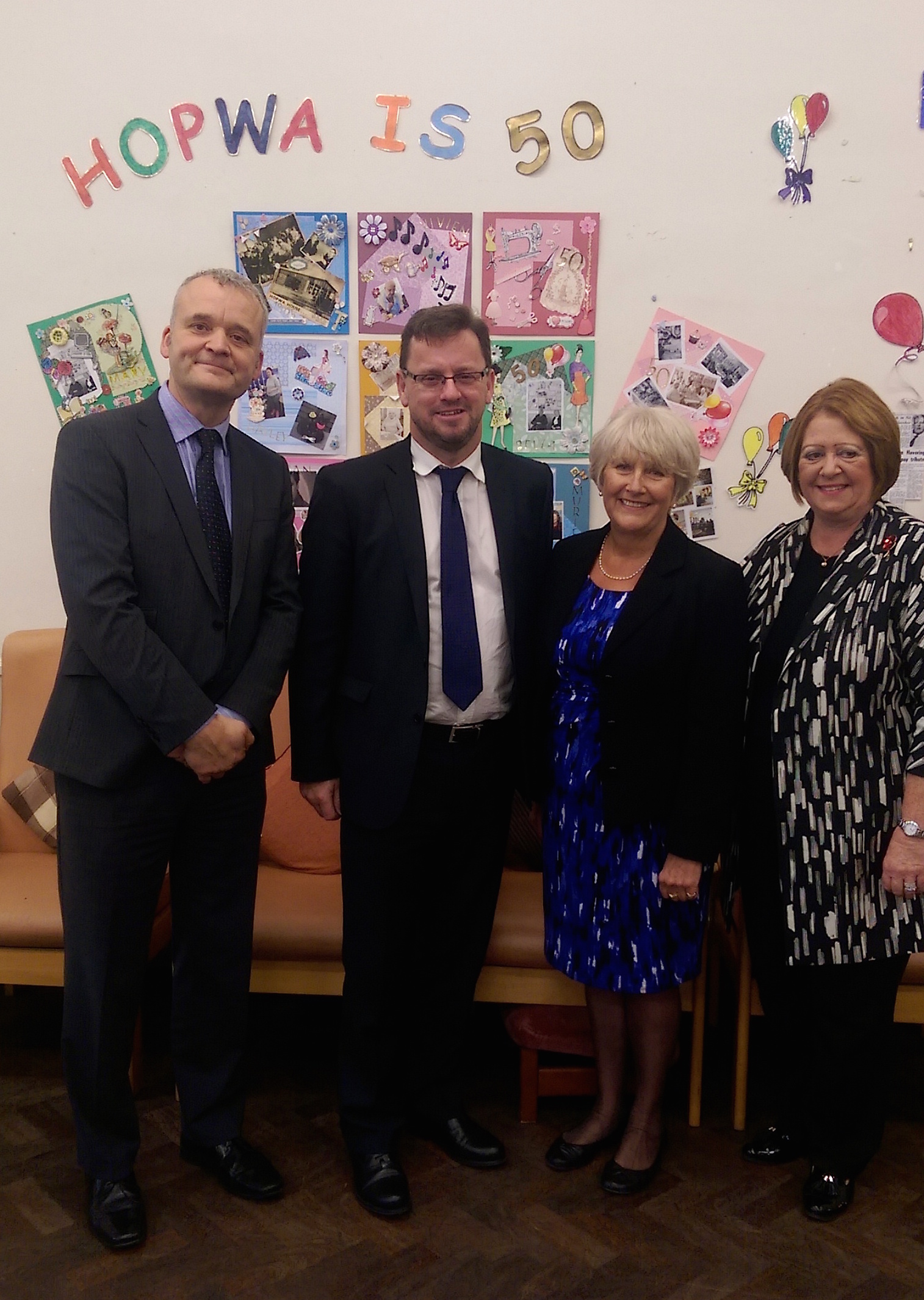 From left to right: Tony Lowe, CEO of Tapestry, Rob Wilson MP, Dame Angela Watkinson MP and Lesley Buckland, chair of board of trustees at Tapestry
Header photo credit: Jason Mrachina