HRH the Prince of Wales joins social enterprise celebrations in London
Social enterprises taking part in Business in the Community's (BITC) Olympic legacy support programme have created 2,500 jobs in London.
President of BITC HRH the Prince of Wales joined many of the 117 social enterprises that contributed to this job creation, as well as other business leaders, at BITC's annual AGM and Leadership Network in east London this week. 
Jane Pritchard, enterprise and culture director at BITC said: "The impact of our social enterprise programme in London provides a glimpse of the power of collaboration between big business and social enterprises, to create lasting change and vital employment in areas of need. These relationships are a win-win as social enterprises, business and society all benefit from working together."
The BITC social enterprise programme 'arc' was launched in the run up to the London 2012 Olympic Games in partnership with Social Enterprise UK and matches London-based social entrepreneurs with senior business experts. 
It offers social enterprise leaders free access to bespoke, practical support from established corporates, such as improving business strategy, marketing and branding support or practical advice on winning contracts and new business. In addition arc social enterprises also have access to subsidised training and impact consultancy, discounted premises and supply chain introductions. 
BP, Deloitte and Visa Europe are among those businesses which have between them contributed over 758 days of advice to London social enterprises, through over 232 of their business volunteers.
Peter Mather, group regional vice president of Europe at BP said: "Since the programme began, over 160 BP employees have volunteered with 92 social enterprises – sharing their business expertise and helping these social enterprises overcome barriers to their growth. 
"In return our business volunteers have developed their management skills and increased their business acumen. In 2011 the goal of creating 1,000 jobs in East London through the arc programme seemed an ambitious task, but today I am pleased to celebrate this incredible success." 
BITC has found that 83% of the social enterprises involved in the programme reported turnover growth in the last year, compared to UK average social enterprise growth of 52%. The social enterprises have between them created a total of 2,917 jobs across London and the South East, which is the equivalent of £89.8m Gross Value Added to the economy.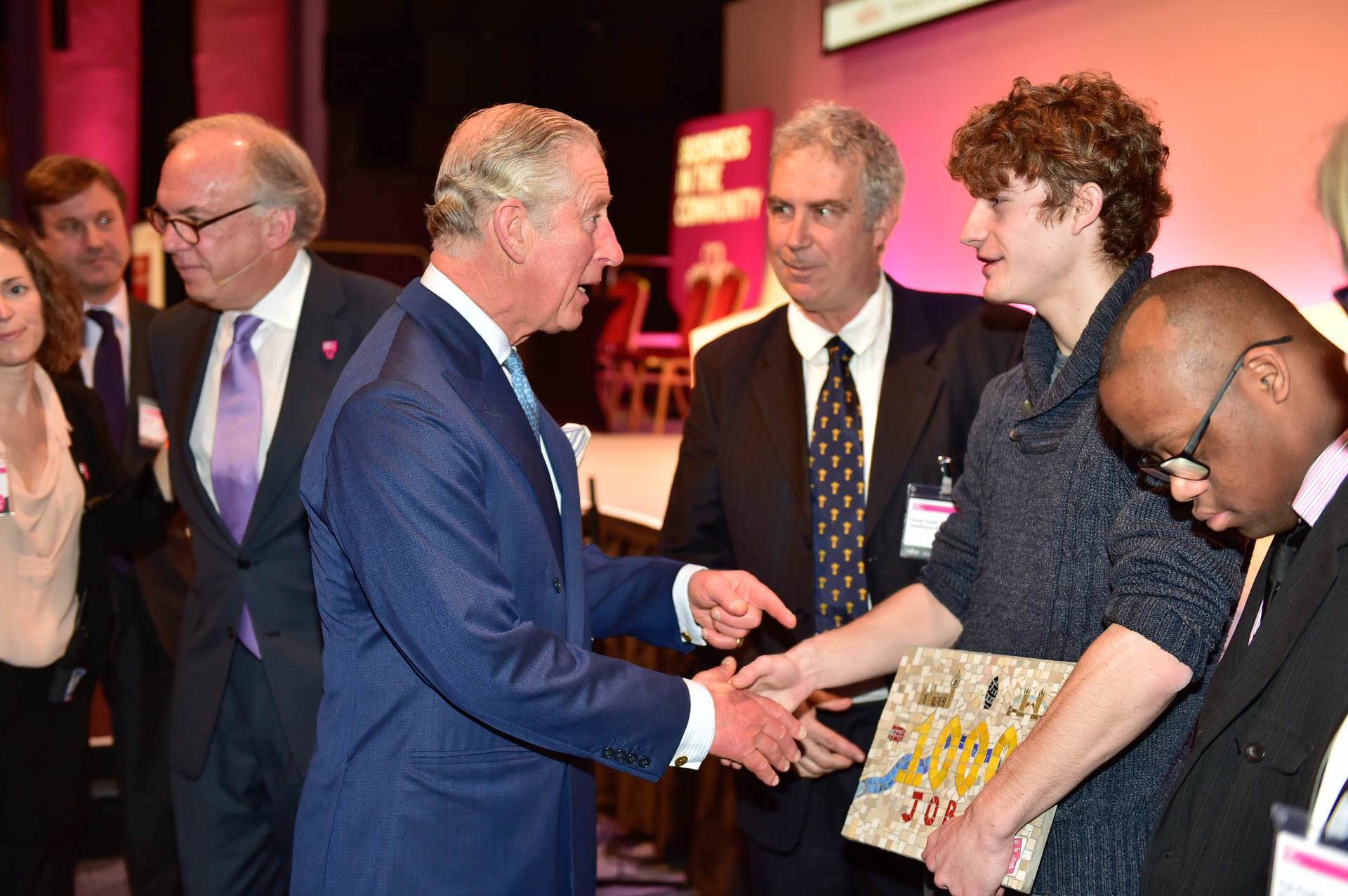 HRH the Prince of Wales with the Southbank Mosaics team
After being presented with a plaque created by Southbank Mosaics to commemorate the jobs created in East London, HRH the Prince of Wales took time to meet a number of the social entrepreneurs involved in the programme, including From Babies With Love founder Cecilia Crossley. 
Crossley presented two teddy bears from the social enterprise's toy range – one for Prince George and the other for Princess Charlotte.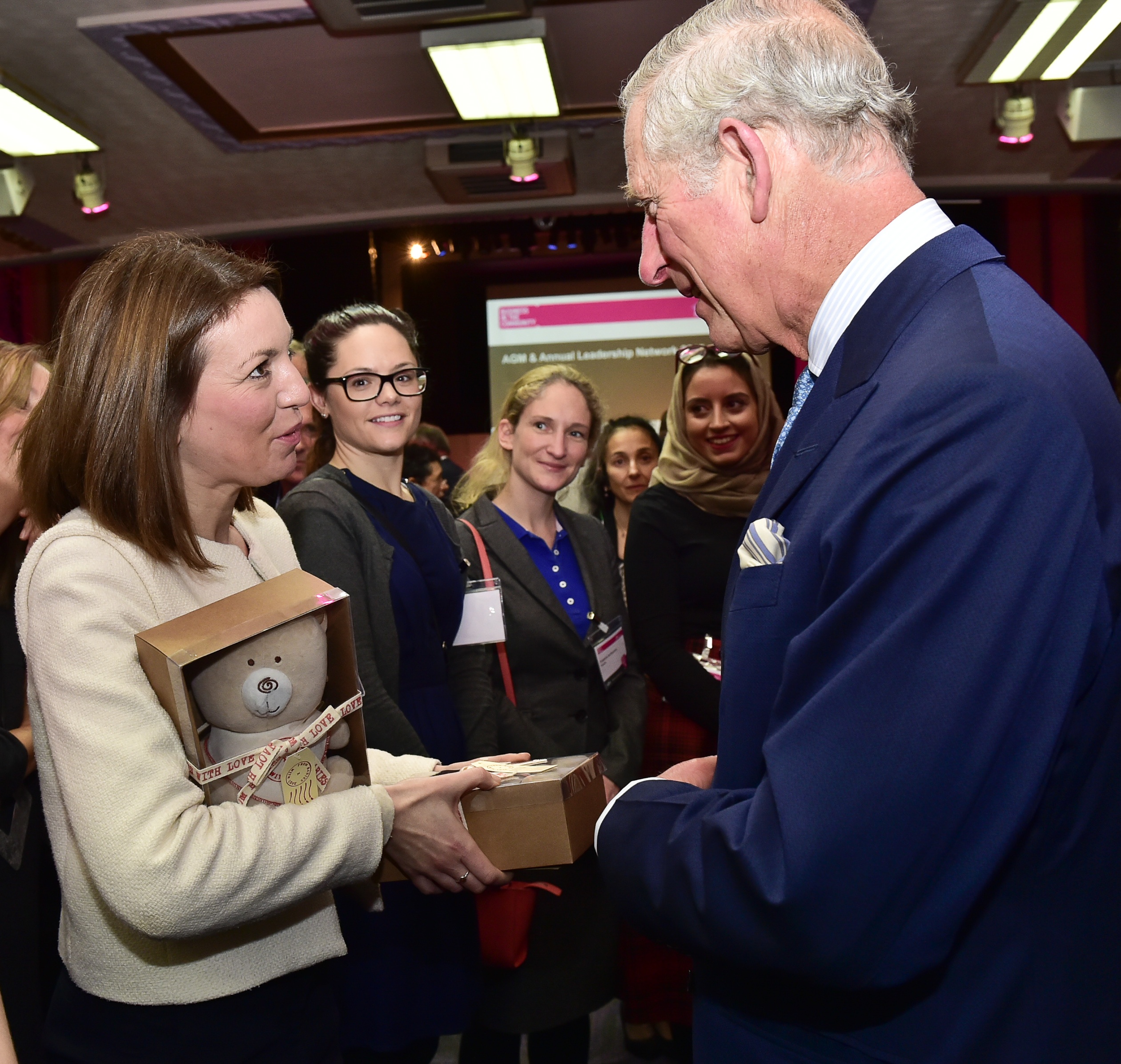 Cecilia Crossley and HRH the Prince of Wales
Other social entrepreneurs involved in the arc programme include Bounce Back, which trains, mentors and employs ex-offenders as painters and decorators, and Papi's Pickles, a family run South Indian and Sri Lankan food business that employs women from these communities.
As a result of the impact demonstrated by the arc programme, BITC are launching arc Yorkshire alongside new corporate partners Asda and Interserve, with the aim of creating a further 1,000 jobs in the region.
Photo credit: BITC