The School for Social Entrepreneurs opens in India
A new School for Social Entrepreneurs (SSE) centre has opened today in Delhi, India with the aim of providing training, mentorship and funding for socially driven entrepreneurs.
The official launch was jointly hosted by the British Council's India team and PwC, which is the largest professional services firm in the world. Both organisations are providing funding to support the setting up of the new SSE centre and will also provide funding and mentors for its inaugural Fellowship Programme.
Deepak Kapoor, chairman of PwC India said: "Social entrepreneurs are playing a very crucial role in our society today by fostering much needed innovation at the grassroots level. This initiative is in line with PwC's purpose of building trust and solving important problems.
"As a Founding Partner, PwC will contribute its domain expertise to fuel SSE's model and passion to address fundamental challenges through the brigade of social entrepreneurs solving critical social problems plaguing India's development trajectory."
The Fellowship Programme, which is currently open for applications, will support 20 social entrepreneurs in northern India to develop new social impact organisations that aspire to tackle inequality and social disadvantage.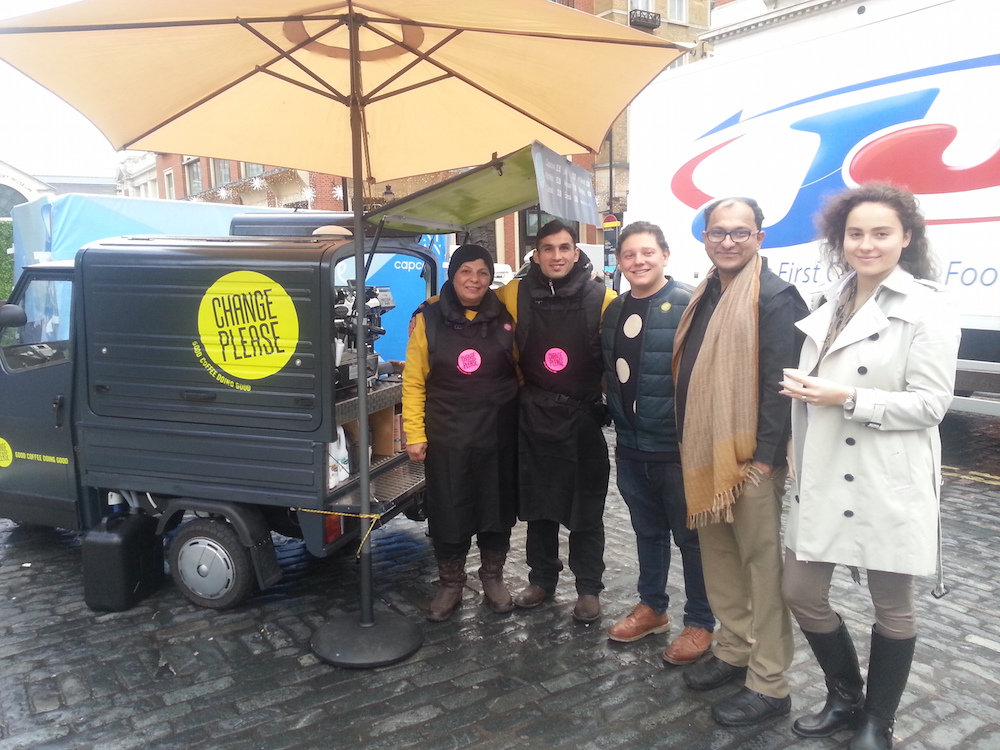 Shalabh Mittal, CEO of SSE India, visiting London based social enterprise Change Please
Annie Francis, who founded UK based social enterprise Neighbourhood Midwives after attending an SSE Fellowship Programme in London, travelled to Delhi for the launch of the new school. She said: "Working in this sphere can be very frustrating and actually quite lonely at times but coming in to SSE was always a bright spot and I never failed to come away re-inspired and reinvigorated. It is great that this support is now accessible to Indian social entrepreneurs."
The SSE was founded in east London in 1997. It now operates in 12 locations across the UK and has schools in Ireland, Canada and Australia.
Alastair Wilson, CEO of the School for Social Entrepreneurs, said: "We have spent the past twelve months building a foundation of knowledge and refining our approach so it works the best it can for the Indian context. We look forward to supporting our first cohort of social entrepreneurs in India to make a real lasting difference in their communities."
To find out more about SSE in India and its Fellowship Programme, please click here.
Photo credit: Thangaraj Kumaravel