UK foundation for social entrepreneurs appoints new boss
UnLtd, the Foundation for Social Entrepreneurs, has today announced that Mark Norbury has been appointed its new chief executive.
Norbury's previous roles include CEO of CW+, the charity for Chelsea and Westminster Hospital, and partner at Leader's Quest, a social enterprise that provides leaders from business, civil society and government educational with courses focussed on how to increase the social impact of their organisation.
Norbury said: "It's a privilege and a challenge to continue the great work UnLtd is doing in finding, funding and supporting early stage social entrepreneurs.
"Now the challenge is to help social entrepreneurship break into the mainstream, helping social entrepreneurs to become recognised and valued so they can fulfil their potential to do good. I'm looking forward to working within such a vibrant and innovative sector and working together with partners to create the dramatic social impact our communities need and want."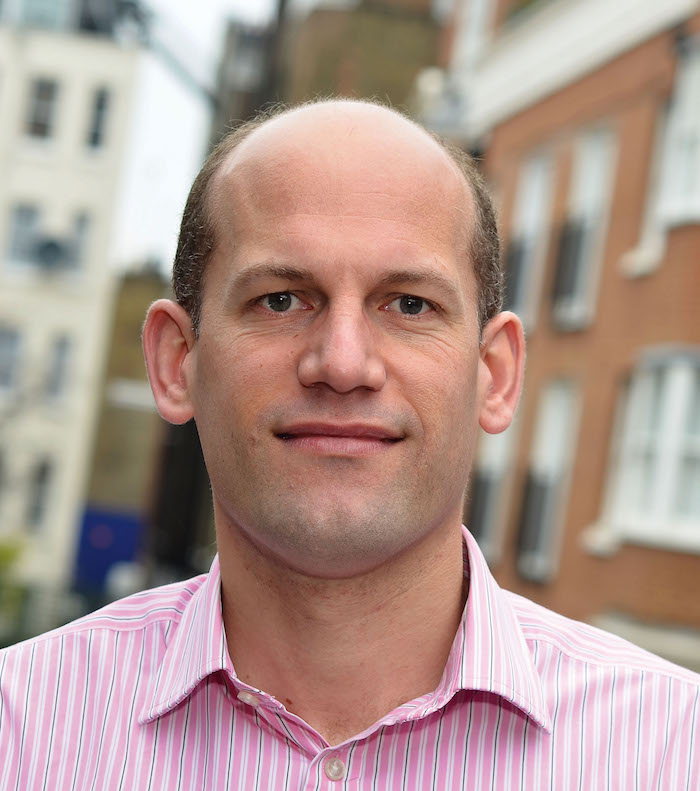 Mark Norbury
While at CW+ Norbury and his team designed and delivered the Smoking Cessation Social Impact Bond and supported clinicians in the development of social ventures across retinal diagnostics, laser surgery and maternity emergencies.
Outside of his work at CW+, Norbury was also a trustee of the foundation of social investor Bridges Ventures, which is responsible for overseeing Bridges' Social Entrepreneurs' Fund. He also led the France based business school INSEAD's Executive MBA programme.
Norbury replaces Cliff Prior, who announced earlier this year that he would be taking up the role of CEO of social investment wholesaler Big Society Capital following nine years in post at UnLtd.
Martin Wyn Griffith, chair of the Board of Trustees of UnLtd, said: "We have a powerful mission to unleash the energies of passionate people with entrepreneurial solutions to social problems – people we call social entrepreneurs.
"Mark's experience developing strong social leaders and finding opportunities for innovation to thrive in an era of austerity will be fantastic assets in helping us to achieve our goals."
Norbury's appointment is one amongst several key leadership announcements in the UK social enterprise sector so far this year.
In January it was announced that champion of the Social Value Act and former MP Hazel Blears was appointed chair of the Social Investment Business (SIB). Before standing down at the 2015 election, Blears served as secretary of state for communities and local government, public health minister and chair of the Labour Party. She is currently also a member of Big Society Capital's advisory board. Blears will succeed SIB's existing chair Sir Stephen Bubb on 1 April.
Commenting on her appointment Blears said: "Social investment has enormous potential to help us tackle some of our biggest social challenges, such as improving dementia care, and I am determined to make sure money can go where it is needed most."
Another significant announcement last month was that Kieron Boyle is to leave his position as head of social investment at the Cabinet Office to take on the role of CEO at Guy's and St Thomas' Charity. Alongside his role at the Cabinet Office Boyle holds several non-executive positions including at the Design Council and Catch 22, and in 2014 he was selected as a World Economic Forum Young Global Leader.
Guy's and St Thomas' Charity aims to improve health and social care in the London boroughs of Lambeth and Southwark. Boyle said: "Guy's and St Thomas' Charity has a unique legacy and an exciting future. I am thrilled to be joining the Charity at such an important time. I look forward to building on its recent achievements and to working with the Charity's local partners to tackle major health and care issues in what is a particularly challenging time for healthcare both locally and nationally."
Boyle will start his new role in April this year.
What does the future of support look like for social entrepreneurs? Find out by joining UnLtd for the Big Social 2016: Big Share.
Next week on 25 and 26 February the Big Social will bring inspiring speakers, challenging discussions and focused debate on social entrepreneurship to London. 
To find out more, please click here.
Photo credit: Leo Hidalgo