Is Social Investment Tax Relief starting to make its mark?
Social Investment Tax Relief was introduced in the UK 18 months ago. Big Society Capital's Melanie Mills considers the number of deals done, the impact it's had and explains why she's feeling optimistic about the policy's future potential. 
Now 18 months old, the critics say it is taking too long to get going and the optimists are feeling traction in the market.
Designed to level the playing field in tax terms, Social Investment Tax Relief (SITR) was introduced with the hope of attracting new investors, patient capital, higher risk and lower cost debt (and equity) finance to the sector.
Eight months ago, at Big Society Capital we launched the GET SITR campaign to find the first 30 SITR trailblazers and support them with practical and professional support from some of the leading legal, tax and investor research organisations. We know that the best way to stimulate and encourage interest is to share learning.
So in deal flow terms what is there to be excited about?
There are now 11 deals done which will have harnessed around £1.3m of investment. In at least four of the deals, this helped to leverage much greater levels of investment. The pipeline looks strong with a further 10 social enterprises and charities currently receiving support from the GET SITR campaign, 11 more working pre assurance and up to 10 more announcements expected through receipt of SITR funds from Social Investment Scotland and Resonance. Interest rates range from 1.5% to around 7%.
There are some interesting trends starting to surface with deals mostly falling into two camps. They seem to be either centred in the median first time investment need of £50-70k (as highlighted in Social Enterprise UK's State of the Social Enterprise Sector report or are at the upper limits of the £280k cap (variable depending on the Euro exchange rate) and are being used as one layer of a multi-layer debt raise on average totalling in excess of £1m.
SITR is gaining momentum and it is encouraging to see a growing number of charities and social enterprises using it as a tool to raise money and gain support from individuals invested in their social missions. 
Colin Searing is the director of Clevedon Pier, which raised over £250,000 to renovate the structure and the investment is enabling it to become financially independent. Searling said: "SITR offered the community an opportunity to help save a local treasure." 
The Scottish based Freedom Bakery raised £48,000 from seven individual investors to support its work with prisoners developing their artisan baking skills and helping to increase their employability. "SITR gave us the freedom to fit our intervention around individuals and increase their long-term employability," says Matt Fountain, founder of the social enterprise.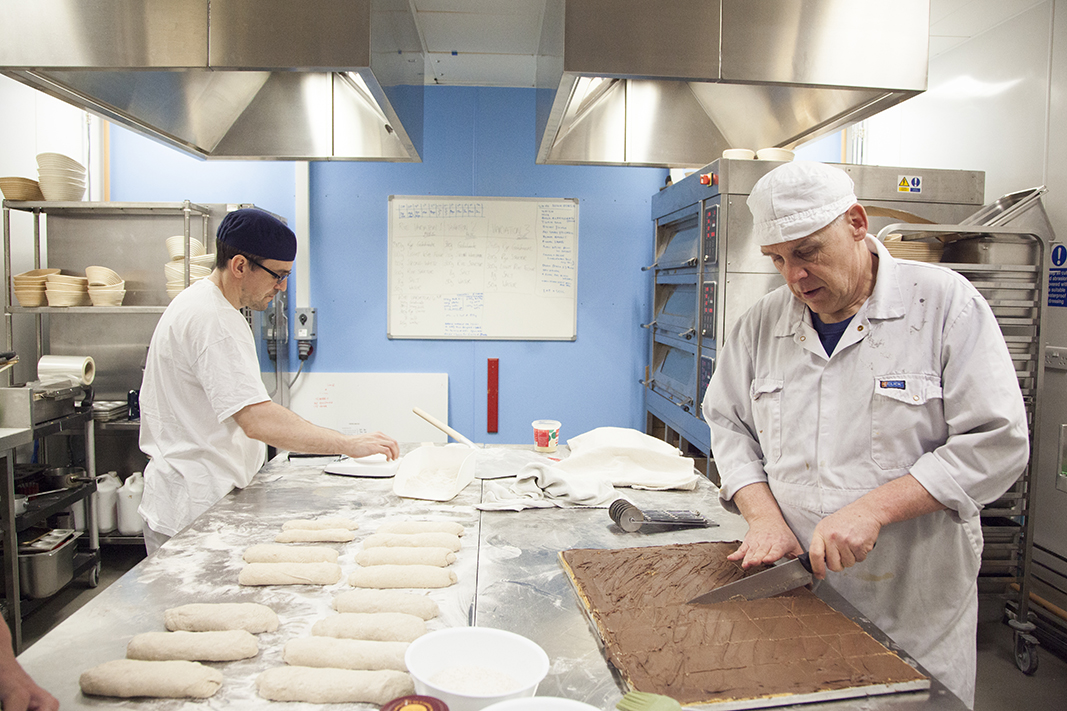 Freedom Bakery
The GET IT campaign now has over 250 people signed up, with 75% of those being charities and social enterprises. On average I am speaking to three to five people exploring SITR each week. Enough to keep me firmly rooted in the optimist's camp of 'watch this space'.
SITR might not be set to transform the social investment space but it is playing an important part in bringing new investors and most importantly new investment options to the front line.